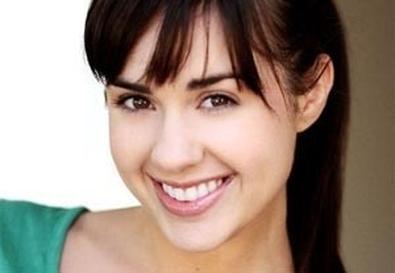 "Start stretching," a tall blonde in a business suit shouted in the distance. "Y'all have ten minutes until we begin."
We're at Mile High Stadium in Denver. My dad had driven me here from our home in Lafayette, Colorado—about 30 minutes away. At that moment I was standing in a long line of hundreds of pretty girls, all waiting anxiously. I was a few weeks shy of 18 years old.
The adventure actually started two days previously.
My hair in cornrows, I'd just returned from our senior spring break trip to Mexico, tanned and rested. I'd wanted to spend the weekend relaxing before school started again. Then Mom waltzed into my room, smiling excitedly.
"I heard on the radio there's going to be a Broncos cheerleader tryout on Sunday," she said. "You should go—for fun." I think she secretly wished she could go herself.
I was attending Texas A&M in the fall, at which I aimed to perform on their dance team. I'd been a dancer for many years, but this was
college
level. So I figured why not? I could use the practice.
I was remembering the beatific expression on my mom's face as I approached the registration desk. I handed the woman my wallet-sized senior picture, taken just a few weeks earlier.
The photo wasn't pretty. Clipped to the back was my short, modest resume, which consisted mostly of high school credits. I glanced around. It was a far cry from the other girls' photos: professional-looking 8x10 headshots, air-brushed, with a resume full of professional dance credits stapled expertly to the back. What am I doing here? I thought.
I signed in and was handed a big number "237" to safety pin to my pants.
I felt as ready as I could be—an hour before I'd had my usual quick breakfast of coffee and a banana. Seeking a space to warm up, I managed my way through a sea of excessively gorgeous young women. Many wore brightly rhinestoned crop-tops and exaggerated facial makeup. One bleached blonde—of the
many
—caught my eye. Wearing hot pink pants with a matching sparkled top, she looked as though she had stepped right out of a Barbie box.
In comparison, I was clad in my blue Target sports bra and some old black jazz pants, both of which I'd grabbed out of the laundry that morning. I felt a
bit
underdressed.
"Hey! There's space over here," said a girl in skimpy green velvet. She was vigorously brushing and spraying her hair as she waved me over. "Hurry and put on some makeup so you can stand out!" she exclaimed.
I looked around. Am I the only one here
not
wearing lipstick—at the very least? The idea of glamming up for a dance audition was strange to me, but ok. Digging through my tiny sparkle-less tote bag, all I could find was a Dr. Pepper-flavored Chapstick, which I applied immediately. However, it added no color—much less the blazing red color I apparently needed.
My new friend, whose name was Kate, told me this was her third year auditioning for the team. She was so earnest. "Well, I really hope you make it this time," I said, smiling.
***************************
The first round of tryouts began with a simple across-the-floor routine. When it came my turn to go, I was put into a group of five. At first I was a bit nervous. But I reminded myself that this was just practice for the real audition in the fall at Texas A&M. When that failed, I tried my old standby: I imagined myself in my dance studio and pretended the panel of ten judges were nonexistent. I took a deep breath, and let myself go. It worked.
After about an hour, they announced that 150 dancers were moving on to semifinals. I glanced at the list. Amazingly I'd made it, and so had Kate.
In the next stage of auditions, we were asked to do a combination with a lot of what they call 'hairography'—shimmying hips and thrashing to "She's a Lady" by Tom Jones. Once we learned the dance, they put the song on repeat so we could practice the steps before they started the official round of tryouts. Although the judges were taking a short break, most of them stayed at the table and observed us.
I looked around. All the girls were marking through the dance, slowly and carefully. Here's my chance, I thought. I'm going to get right in the middle of the floor and do it
full out
a few times to gain the judges' attention. Be fearless!
I ran through them several times, and made sure that I'd knew the steps. Then I made my move. I managed my way to the front of the floor. There I stood, in the midst of dozens of girls just going through the movement and checking their marks, and waited for the song to end. Just as Tom Jones started swinging again, I hit the first mark with full confidence.
From the corner of my eye I caught a few of the judges glancing over at me. I made sure they saw my big cheerleader smile.
All of a sudden, I realized—in the middle of a dramatic turn and kick—that I really wanted this. I really wanted to make it to the final round. It wasn't just for fun anymore. My competitive side had consumed me. I was unstoppable.
***************************
By the time the judges made their last cut for the day, it was dark outside. My dad had left me several messages, asking when he could pick me up. Once again, in the last call, my number was called out. I was one of only 65 remaining dancers.
"We will see you on Tuesday! Congratulations!" Wow, I couldn't believe it! I was coming back for the finals! They handed us a packet of football facts to learn for the interview portion of the evaluation.
Just then, a tall African American girl approached me.
"If you want to make the team, take your cornrows out," she said. "The judges want to see you with your hair all the way down."
"Oh, of course." I told her. "Anything to make the team." But my competitive instincts told me something else. As I walked out of the stadium, I grumbled to myself, "No
way
am I taking my hair out."
I ran outside to meet my dad. I threw my arms around him, I was so excited to tell him the news!
The next day, my folks and I bought my first black business suit. The clothes were the easy part.
For the next two days I studied every fact in the Broncos' 15-page football packet. Some of my football player buddies from Fairview High helped, quizzing me on the finer points of football. I already understood the basics, but this packet housed minute details on
every player
. I even had memorize the names of second- and third-string players who had just made the squad.
On Monday night, I thought about what the girl had said. Was I being too rash and judgemental? Maybe she was being sincere. I really liked my braided hair style, but... So I discussed it with my mom, and she told me I would be crazy if I didn't. So, that night I unbraided my beloved cornrows.
***************************
As I walked into the stadium, I looked around for Kate, but sadly I didn't see her.
First up, there was a quick meet-and-greet with the judges. It was a madhouse. I had to fight my way past the others just to shake
one
judge's hand! When I finally did meet a few, each of them recognized me immediately: "Hey, you're the girl with the cornrows!" they all seemed to say. Wow, I guess they really had made me stand out! (And now, of course, they're gone.)
Then came the questions. The first two girls answered very easy questions. Then, the judge turned to me: "How many defensive players are on the line of scrimmage before the play starts?"
I went completely blank. Of all of the facts, how did I manage to miss this one!? Calming down, I averted my eyes, and tried to think.
But another vision overcame me. I saw myself on the football field dancing my heart out for thousands of screaming fans, having the best seat in the house to watch the games, and kicking up the grass on the 50-yard line in my white cowboy boots.
I snapped out of this vision, and blurted out my lucky number, which never seemed to fail me: "Seven." Right when I saw them smile, I knew I had gotten it right.
As I changed back into my blue top and black pants for the final dance audition, I realized I was transformed. For the first time I gave a performance that surpassed the best I'd ever given before. Something woke inside me that I knew meant I belonged here, on this professional stage, right now, with some of the top dancers in the country.
And I got it! They selected me.
I woke up the next morning and I kept saying to myself, almost disbelieving: "I'm a Denver Broncos cheerleader! I'm a Denver Broncos cheerleader!" And never looked back.
Born in Houston, Texas, Heather Tocquigny graduated with a B.A. in Theatre from USC. She is classically trained in ballet, jazz, tap, modern and hip hop, as well as a gymnast. She worked as an NFL cheerleader for the Denver Broncos for two seasons. She's acted in over forty films, and has done commercial spots for Yoplait, Samsung, and McDonald's. Heather's most recent film was "Wishing Well" with Oscar-winner Ernest Borgnine. Her website is www.heathertocquigny.com.