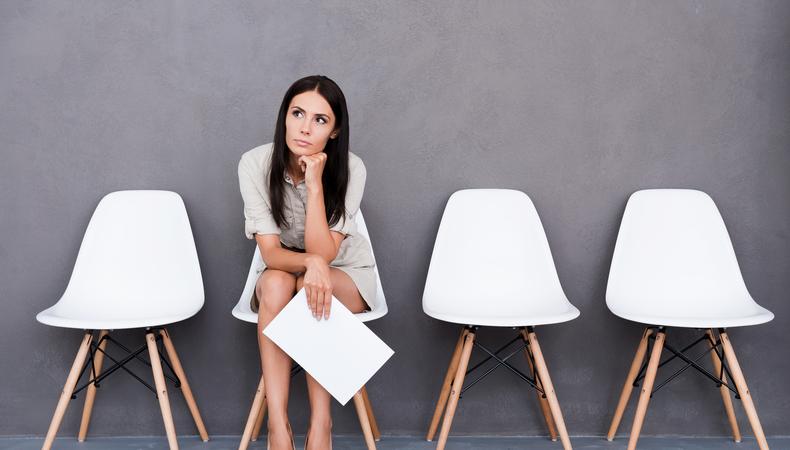 You've been auditioning your entire life.
Yup! Regardless of your level of experience as an actor, the act of auditioning is simply presenting yourself in a certain manner to obtain something you really want. In other words, auditioning is selling. It's the act of persuading someone. And just like any salesperson, some are brilliant at it while others… not so much. And unless you've been working with a professional, chances are you really don't have a clear, objective understanding of where you stand.
Most of the actors I work with come from all over the world, are at various stages in their development, and for the most part feel they're way more skilled than they actually are. Because of this, with each new auditioning master series I teach, I usually begin with a full-scale mock interview.
Unbeknownst to the actors, I slip into the role of the casting director and have each new actor come in (for the first time) as if they're auditioning for an actual role. This is their first introduction to me (as their coach) and it provides me with a very objective insight into exactly how they handle themselves in the casting office. The majority of what I experience is not all that impressive. I evaluate actors in the following areas:
The Waiting Room
I periodically walk out of the room and through the waiting area just to see how the actors are conducting themselves. I pay close attention to their level of focus and discipline—if they're goofing around, playing with their phone, and/or zoning out. Remember, they don't know who I am just yet.
Entering the room
This is extremely important and should not be taken for granted. On the contrary, it should be practiced and rehearsed until the actor owns his entrance completely. First impressions can be a deal breaker or maker!
The Interview
Here's where I'm assessing who you actually are, how you conduct yourself, your ability to tread water (doing something while not doing anything), and, for me, your likeability. If I'm going to be spending full days on set with you, I too want to enjoy the experience.
Preparation
I can easily tell if the actor is prepared. It's not difficult to see if they were spending their rehearsal time just memorizing their lines or actually understanding the story and developing a solid believable character. It also helps if there's some noticeable subtext activated in their read.
The Performance
Ah, the meat and potatoes! Are you confident? Do you look like you know what you're doing? Do you have control of the room? Are you creating moments? Can you act?
Exiting the Room
This is also a very important moment as I'm still reading subtext and body language. How an actor finishes up her read and exits tells me volumes about who she is and how she feels about what just happened.
Follow-up (if applicable)
This isn't just about the call back and whether or not the actor is consistent and can take direction. Actors' follow-up gives me insight into how they see themselves. Are they trying to win over my affections with niceness and likeability? Or do they handle themselves more like a busy working professional who has confidence in who they are and what they do?
When actors have been properly trained, spent ample time working their instrument out, and truly owns the auditioning process, it won't matter who or what they're auditioning for or in what room. They will consistently make a positive lasting impression on the industry pros watching!
Being powerful and effective in the casting office really comes down to what Denzel Washington's character said to Dakota Fanning's character in the film "Man On Fire": "There's trained, and there's untrained. Which are you?"
Clay Banks is a former Fortune 500 Business & Life Empowerment Coach, a motivational speaker and consultant. He's presently a recurring Master Coach at SAG-AFTRA Headquarters as well as a guest Master Class Auditioning Coach with the American Academy of Dramatic Arts, Hollywood.
Banks owns Clay Banks Productions & Studio International (CBSI) where he conducts ongoing on-camera acting classes and actively produces all types of projects. Every Wednesday night at 7pm PST, 10pm EST, CBSI livestreams a 20-minute TED talk-like power teaching exclusively for actors. Clay just completed two books: "The Process: Technicalities of On-Camera Acting" and "The Actor's Freeway: 52 Free Weekly Exercises Actors Can Do To Develop & Keep Their Instruments Sharp When Not On-Set or in Acting Class.