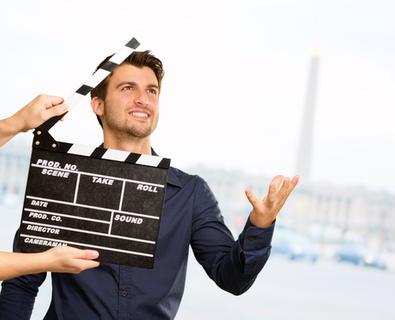 Finish the week on a high note with these seven upcoming auditions for popular TV series, touring shows, and more!
HBO SERIES "VINYL"
This Martin Scorsese and Mick Jagger series is seeking nonunion actors to play Elvis concert goers or Las Vegas gambling types. "Vinyl" shoots out of NYC and actors must be available for a fitting. See the listing for specific look requirments.
"AMERICAN CRIME"
This ABC series examining race relations and legal issues starring Emmy nominees Felicity Huffman and Timothy Hutton is seeking background actors to play high school students and parents. This paid position shoots Aug. 25 in San Marcos, Texas.
"THE CHOSEN"
Actors based in Los Angeles, Anaheim, and Santa Monica, Calif., should consider auditioning for this scripted TV show scheduled to begin shooting in mid-October for about 35 days. The story centers on 12 teens, all named after a zodiac sign (e.g. Cancer, Pisces, Leo) and their journey to recover lost pieces of the astrological puzzle.
"THIS IS OUR YOUTH"
Actors to play the lead roles of Warren Straub and Jessica Goldman are being sought for a play set in 1982 about three lost teens and their half-hearted attempts to enjoy their fleeting youth. This production recently came to Broadway and starred Michael Cera, Tavi Gevinson, and Kieran Culkin. Auditions are Sept. 9 in San Rafael, Calif.
"A VIEW FROM THE BRIDGE"
Understudies are being sought for the revival and reinterpretation of this Arthur Miller–written West End transplant set to run with its original London cast. This family drama centers on two Sicilian immigrants in Brooklyn, N.Y., and the trouble that ensues after they land on American soil.
Rehearsals begin Oct. 7 with an Oct. 21–Feb 21 run at the Lyceum Theater. Former stars of this production include Liev Schreiber, Scarlett Johansson, Brittany Murphy, and Allison Janney.
"NEIGHBORS 2: SORORITY RISING"
This film sequel starring Zac Efron and Seth Rogen is shooting out of Atlanta, Ga., and is seeking background actors to play "hard-looking 'Game of Thrones' soldier types." "Neighbors 2" follows the same family that unintentionally moved next door to a rowdy fraternity, but this time around, it's a sorority in the next house. They enlist their former frat nemesis to assist in the revenge plots.
"THE WIZARD OF OZ," NON-EQUITY NAT'L TOUR, DANCERS
Auditions are Sept. 14 and 15 in New York City for ensemble dancers looking to join the national tour of "The Wizard of Oz," running Dec. 1–July 2016 with a possibility for an extension. Rehearsals begin Oct. 19.
Inspired by this post? Check out more of our audition listings!