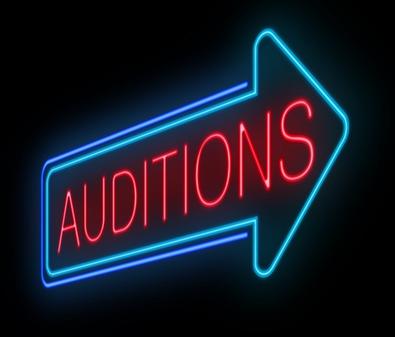 It's the weekend! You know what that means! The Backstage casting roundup featuring notices from the past week!
"TODAY"
This short film is casting for four lead roles and a supporting role out of Los Angeles to tell a story about ethnic and racial profiling. The narrative follows a Sikh boy and his Indian father on the way to register for college and their clash with an American family having internal struggles that's meant to shed light on "how hostile ignorance can make us." Copy, credit, and meals will be provided during the June rehearsal and July shoot in L.A.
"UNSURE"
The lead role of Tony is being cast for a short film shooting out of Washington D.C. about a manipulative pastor who tries to sway his mistress to abort their child. Auditions are March 24 and 25 at Howard University and shooting begins March 28. Pay is negotiable.
"THUMB AND TOE"
A short student film is casting the lead role and two supporting in a film about a woman who must face "deeply rooted issues" when parts of her body start going numb. Auditions are March 28, and April 3 and 4 in Los Angeles. The role pays $100/day and meals will be provided. Note: This film contains nudity.
"HAMILTON," B'WAY
From the Public Theatre to Broadway, Lin-Manuel Miranda's ("In the Heights") new musical is moving to the Great White Way and is seeking ensemble singers for the production. This is an Equity production. Auditions are April 7 with rehearsals beginning June 2015 with an Aug. 6 opening.
"3E"
This Queens, N.Y.-based short NYU film is seeking its two lead actors, Joan, a young pregnant woman in dire straights, and Norman, a man who observes people from his apartment. Copy and meals will be provided for the April 17–19 shoot.
"THE KING AND I"
A production of the classic tale my Rodgers & Hammerstein is casting all supporting roles out of Glendale, Calif. Auditions are April 6 and a gas stipend will be provided per show, which runs May 15–July 3.
"TRANSFERENCE"
Four leads are being cast in a short film based in Los Angeles about six teenagers—(parental consent will be required for actors who get cast)—who discover an ancient game while mom is away. Minimal pay, copy, credit, and meals will be provided for the production, which will shoot primarily over the weekends in L.A. during Spring 2015.
Inspired by this post? Check out our audition listings!