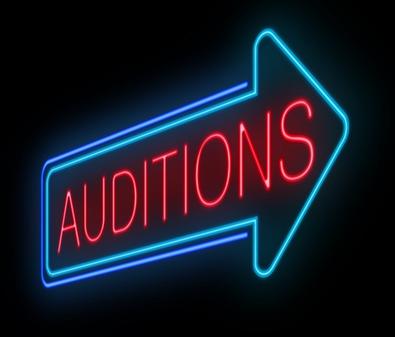 Have a new monologue you've been wanting to test out? Check out these auditions to see if it fits! If not, now's your chance to challenge yourself and learn a new one!
"MATILDA THE MUSICAL," B'WAY
Casting directors for main stage and the touring production of the Broadway show "Matilda" are seeking their titular character across the nation. Candidates must be no taller than 4'5'', between the ages of 9 and 11, and must have an intelligent approach to acting.
"A PORTRAIT OF PATRICK BATEMAN AS A HIPSTER BROOKLYNITE"
NYU students are seeking the lead and supporting roles for this self-explanatory satirical short film based on "American Psycho." Copy and meals will be provided with rehearsals taking place April 19. The film will shoot April 24 in New York City.
"LETTING GO"
A homage to science fiction, this Los Angeles-based short film is seeking two male leads to take the charge in a narrative about "one possible interpretation of the future." Rehearsal dates are yet to be set but filming will take place May 3 in L.A. The film, reminiscent of an old "Twilight Zone" episode, pays $50–100/day.
MARTIN SCORSESE AND MICK JAGGER PROJECT FOR HBO
Grant Wilfley Casting is holding an open call for background performers of all types for a series set in the 1970s. Auditions are April 21 in NYC.
"BADLANDS"
Producers are seeking fit men out of New Orleans to play a drill team executing martial arts moves in unison in a new AMC pilot about a man and a boy searching for "enlightenment in a ruthless territory controlled by feudal barons." It's a paid gig that shoots May 14 in Edgard, La.
"HAIRSPRAY"
Auditions are April 20 and April 23 in Anaheim, Calif. for the Tony-winning musical's entire cast. The gig pays $100/wk. and rehearsals begin May 18 with a July 10–Aug. 23 run in the L.A. region.
"WOULD YOU RATHER?"
Producers are seeking funny and outgoing women to answer "Would you rather?" questions in front of a camera. It pays $200 and will shoot April 14 in NYC.
CINEMAX'S "THE KNICK"
Casting Nicaraguan villagers out of NYC for this series starring Clive Owen about a struggling hospital at the turn of the century. Professional pay will be provided with a fitting date in Greenpoint, Brooklyn yet to be set.
Inspired by this post? Check out more of our audition listings!