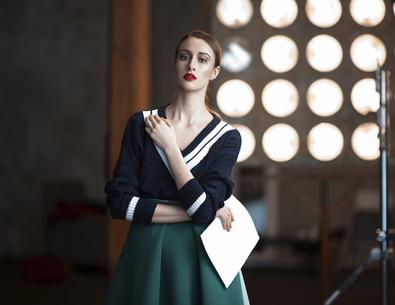 Projects are casting all over the country and whether you're a screen or stage actor looking for background work or a leading role in an Off-Off-Broadway production, Backstage casting notices have you covered. Check out these nine to see which you'd like to audition for!
LEGOLAND CALIFORNIA RESORT, 2015 HOLIDAY SEASON
Casting directors are seeking actors, dancers, singers, and improv performers for various roles in several shows happening for the festive "Holiday Snow Days & Winter Nights" event. Submissions are being sought from Los Angeles, San Diego, and Carlsbad, Calif.
"BEAUTY AND THE BEAST VS. THE ZOMBIES OF DOOM"
This comedic play mashes up the classic folktale with the flesh rot of a zombie apocalypse for a San Francisco audience. Auditions for all roles are Oct. 16 and 17 in San Fran with early December performances.
"CAN YOU READ MY LIPS"
A short film about a famous DJ who meets a deaf girl and communicates by passing a cell phone back and forth is casting for lead and supporting roles. Auditions for the paid roles are Oct. 3–5 in L.A. Rehearsals and filming will take place this fall.
"LINDSAY'S WORLD"
This Web series tackles LGBT issues as it follows a group of friends in NYC. Shooting out of Astoria, N.Y., in early October, "Lindsay's World" is casting actors to play friends of the titular character.
"1984"
Male actors are being sought to play Winston and O'Brien for this live, in-class performance of George Orwell's classic dystopian novel of the same name. This shoots Sept. 23 in Pasadena, Calif., and is a paid SAG-AFTRA Student Film performance.
"GAME OF SILENCE"
Background players to play a son and rollerskaters are being cast for a new NBC series about a high-status attorney whose childhood best friends are threatening him with a dark secret from their past. This TV show stars Michael Raymond-James ("Once Upon a Time") and Claire van der Boom ("Hawaii Five-0"), and shoots out of Atlanta.
"SCREAM QUEENS"
Creatives are casting 40–60-year-old actors to play the mansion staff in this Fox series about a college campus reeling from a string of murders, starring Emma Roberts and Jamie Lee Curtis. The scenes will shoot Sept. 30 through Oct. 1 in New Orleans.
"VOYAGE OF THE LITTLE MERMAID"
Female vocalists are needed to play the iconic redhead in the Orlando Walt Disney Resort. Auditions are Oct. 6 in Lake Buena Vista, Fla.
"TWELVE ANGRY JURORS"
Based on the three-time Oscar-nominated film released in 1957, this Off-Off-Broadway production is casting its 12 male and female jurors. Rehearsals begin Oct. 5 with a Nov. 5–8 run. See the casting notice for the full breakdown of each juror and see which you'd like to play!
Inspired by this post? Check out more of our audition listings!