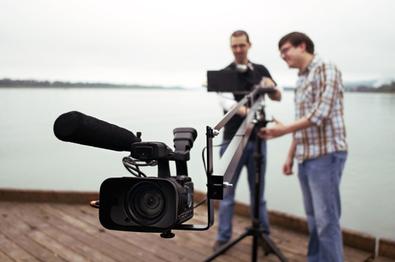 Feeling like there's a shortage of jobs to apply for? Here are five that might spark your interest from this week on Backstage.
FOX'S "THE FOLLOWING"
This Kevin Bacon-starring series is casting background actors to play Brooklyn college students. The gig pays $10/hr. and shoots Jan. 27 in New York City. Applicants be aware they must be available for the entire day of shooting.
"THE SIGNIFICANT OTHER"
This union production is casting four roles including Vanessa, a pessimist until she falls in love, Helene, a grandmother in her 80s, and others. Auditions are Jan. 30 in New York City. The production runs May 21–Aug. 23.
"DOGFIGHT"
Auditions are Jan. 28 and Feb. 2 for this union production out of San Diego, Calif. This paying gig is casting a handful of roles for a production that runs July 16–Aug. 23.
"BEST ORIGINAL SCREENPLAY"
This short film is casting the lead, Mika, to tell a story about a young couple who tries to rekindle the spark that won them an Oscar for best original screenplay. The film shoots Feb. 5–15 in Pennsylvania. Producers are seeking submissions from New York City. Applicants should be aware the film requires nudity.
RWS & ASSOCIATES
This Emmy-winning entertainment production company is seeking singers, dancers, stunt, and specialty performers to audition for gigs in theme parks such as Hershey Park and Cedar Point, corporate events, and Holland America Line. Auditions are Feb. 1 in Pittsburg, Penn.