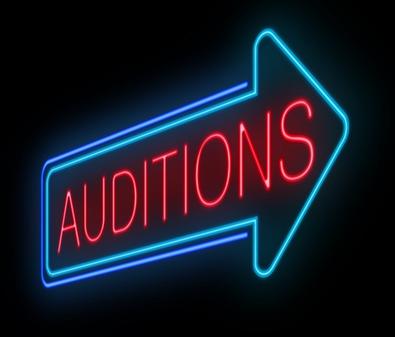 Eight chances to practice your craft are coming down the pipeline! Backstage listings include television series such as the new show based on the "Scream" franchise, theater opportunities on Broadway, as well as a faith-based production. See below if any are right for you!
"CHILDISH/ADULTISH"
An interesting twist on the family drama sees a husband confront his cheating wife—but the married couple is played by teens and their children by adults. This short film based out of the Dallas/Fort Worth areas of Texas will have a one-day shoot between July 13–26 with credit, copy, and food provided. Four supporting roles are being cast.
"HAMLET IN BED"
Rattlestick Playwrights Theater is seeking two Equity actors out of NYC to play Michael and Anna in a play about an actor who believes he's born to play the Shakespeare character and the actress he meets along the way. Auditions are July 29, rehearsals begin Aug. 3, and previews begin Aug. 28 with an Oct. 17 close.
"SCREAM"
The new MTV series based on the '90s film franchise is seeking extras comfortable with wearing a bathing suit and being in a pool to play pool party students. The scene shoots July 13 in Baton Rouge, La. Some pay will be provided.
"SPRING AWAKENING," B'WAY SINGERS
Creatives are casting singers for the Broadway revival of "Spring Awakening." Auditions are July 14 for the production, which will be performed in spoken English as well as sign language and feature both deaf and hearing actors. This is an Equity production with rehearsals set to begin Aug. 10. The show will open Sept. 8 and run through Jan. 9, 2016.
"FUNK WIZARD OF FLATBUSH"
Auditions are July 16 and 17 for three leads in a scripted series about a building super eagerly awaiting the return of his daughter, Comet, after a decade of being apart. Transportation and meals will be provided for this NYC shoot.
"CHARACTERS IN THE BIBLE"
A Hispanic actor between the ages of 30 and 40 is being sought to take on the role of Elizabeth, aunt of Mary Magdalene and mother of the biblical figure John, in this a new film compilation based on excerpts from the Bible. The production will be shooting August through September in southern Nevada. Submissions will be accepted from Las Vegas, Boulder City, and Henderson, N.V. This is an unpaid position but IMDb credit will be provided.
SIX FLAGS GREAT AMERICA FRIGHT FEST
This theme park is seeking haunted house actors for its yearly Halloween celebration, which runs the last week of September through the end of October. Auditions are July 11 and 21 in Gurnee, Ill.
SAFETY SONGS, COMMITTEE FOR CHILDREN
A casting director is seeking a Hispanic women, men, and children to translate safety messages for children from English to Spanish. This is voiceover position is paid and will be recorded the week of July 20 in L.A.
Inspired by this post? Check out more of our audition listings!