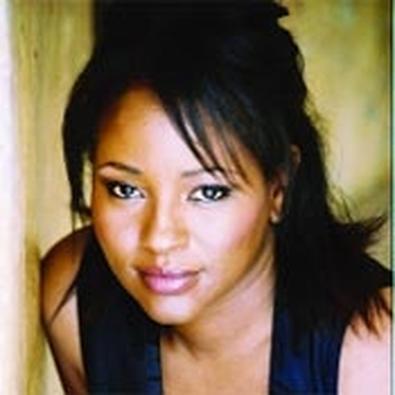 New York isn't just a place. Making it there symbolizes acting success. And for five performers with credits ranging from Bollywood to comedy clubs, the time had come to make the move.
The Cast
Tanika Brown McKelvy had been a working actor in Los Angeles since 1995, appearing on such programs as Las Vegas, George Lopez, and House and in several indie films. "But I was beginning to get complacent," she says. "I wanted to do more things -- more stage work -- but there wasn't that much opportunity in L.A." Her lifelong desire to appear on Broadway, and the fact that her high school sweetheart was in New York, propelled her to cross the continent last August. Three years prior to arriving in New York in September, Stuti Kejriwal was an acting student in her native Mumbai, India, where she had appeared in a few independent movies. But when she and her family came to New York on a vacation, Kejriwal decided to stay and pursue a stage and film career. Unlike Indian films, she says, the ones made here "would be international and reach people all over the world," and the training she'd receive would be top-notch.
George Katt returned to his native New York last May after eight years in L.A., where he'd appeared on Two and a Half Men and Rude Awakening and in a number of films. When he won the New York International Independent Film and Video Festival's award for best breakthrough actor for his performance in Valley of Angels, Katt felt the buzz might open some doors in New York that were once shut. And his goals had changed. He went to L.A. wanting a screen career, but gradually he felt that theatre was where he belonged. "People don't really value good actors in L.A.," he says. "There isn't the respect for the craft the way there is in New York." His feelings were confirmed when a bicoastal agent who saw him in an L.A. production of Hurlyburly told him, "What the fuck are you doing in Los Angeles? You don't belong here." Katt adds, "Though I had accomplished a lot in L.A., I needed to go back to my roots."
Jeremy Hagen, who has been in New York since the end of December, agrees that this is where you belong if you're serious about acting -- or standup comedy. After a year of open mikes and plays at small Philadelphia theatres, he decided to leave his New Jersey home and test the waters east of the Hudson. "In New York, there are actual people who can put you to work and pay you," he says. "In Philadelphia it's more about having fun and a little money." Seeing the recent Broadway production of The Seagull further inspired him: "I felt, Hey, I could do that. That was a big turning point for me."
Kevyn Settle was a marketing account executive in Washington, D.C., when a colleague suggested he try acting as a creative outlet. "It was love at first sight," Settle says. He pursued it seriously for five years, appearing in local theatre as well as a host of industrials, commercials, and independent films, including Sons of Virginia, "which premiered at the Hollywood Film Festival, was nominated for five awards, and won three awards -- the most of any single film in the festival." He earned his SAG card but felt he had "reached the ceiling in D.C." He wanted out of the minor leagues and into the majors, and that meant moving to New York last February.
Time to Adjust
Once these actors arrived in New York, there was more to do than fill out change-of-address cards. They have all faced major adjustments. Though Settle earns income by renting his D.C. home, frugality is now the name of the game. He shares an apartment with a friend and works part-time as a bartender. To save money, he buys in bulk at discount stores. He's also had to acclimate to the noise: During our phone interview, Settle had to leave his apartment to sit on the ground floor in the back of the building, where it's relatively quiet. "I moved from earning six figures to no figures, but I've never been happier," he says. "Being an actor is a lifestyle. It's a creative, wonderful lifestyle." He loves his classes -- June Stein for scene study and Sally Johnson for on-camera -- and says the level of instruction and talent has surpassed his expectations. He's disappointed by his inability to get a New York agent, though he has one in Philadelphia and another in Baltimore. He attends agent and CD workshops, but still no cigar. "I did think more doors would open," he says. By contrast, Hagen's adjustments have been largely psychological. New York is an overwhelming place with endless career-related activities, he says; choices must be made and anxiety kept at bay. Along with taking classes at Upright Citizens Brigade Theatre, he auditions and attends open mikes. "Because there's so much to do, I'm trying to find a balance," he says. "My challenge is to get my bearings and take one day at a time. I have to learn to focus and not get nervous or self-conscious." Hagen recently participated in a monologue slam, and though he was a finalist and was praised by a casting director, no auditions have come from it. "I have to learn to go with the flow," he says. "And if something goes wrong, maybe it's a blessing in disguise." In the meantime, he's plugging away and grateful for his job at Starbucks.
Kejriwal talks about unexpected moments of loneliness and homesickness -- as well as the scams she's encountered, such as photographers posing as agents and a modeling agency insisting that she pay $900 for photos. "I told them, 'You get me work and then I'll get the pictures,' " she says, already savvy in the ways of the industry. She's eager to get an agent and meet casting directors but doesn't want to pay to attend workshops. Auditioning in New York, however, has been a positive experience: "In Bombay you audition for an assistant. Here you're auditioning for the top person, and everyone is very encouraging. I believe there is now a market for Indian actors here. There are so many ethnicities here. That's what makes New York so fantastic. The time is right." McKelvy has also been struck by the city's diversity. "There are also many more women on the crew than in L.A.," she says. Though she attends workshops and landed several days of background work on Law & Order, she says the city's "completely different energy was the major challenge. I know it's a cliché, but in L.A. actors are much more laid-back and it's much more about schmoozing. They have the notion that you can be discovered at a party, so that becomes part of an actor's bag of tools -- being out and seen. In New York it's really important to study and work. You can't just be beautiful. You have to be more than a pretty face." New York also represents a new market and a new set of players, none of whom know her. "I had to set about an action plan of breaking down the TV, film, and theatre casting directors," she says. "I did research on who was doing what. I figured out who I wanted to meet, where I could meet them, and started signing up for workshops they were offering." At the time of the initial interview, McKelvy was mailing pictures and résumés to agents, aware that she was starting from scratch despite having had a manager and agent in L.A. But her efforts have paid off. "I'm now being represented commercially by Paradigm," she reports via email. "I met casting director Joan Lynn through a workshop, and she loved me. She referred me to Doug Keston at Paradigm, who also loved me."
Katt's efforts have paid off too. "I signed with Clear Talent Group across the board. Jamie Harris will now be representing me for TV/film/theatrical," he writes in an email. "I really felt he understood my capabilities as an actor, and I vibed with him the best. He was excited and eager to be working with me and expressed that he felt I was unique and [he] didn't have any clients close to my type."
Still, as a returning New Yorker, Katt has experienced some emotional bumps in the road. "Many people outside the industry interpret my return as a failure," he says. "It's very hard to explain to those who don't understand and they question you. But professionals in the industry respond very positively to my coming back to New York. They think it shows integrity. It's more challenging for an actor to hold his own on stage than on film. My goal is to get back on stage and be taken seriously as an actor." He also hopes that decent stage credits will bring roles in films that don't go directly to DVD and earn him some money. "I'd like to get paid what I deserve," he says. So far Katt has appeared in a showcase and on Comedy Central's Important Things With Demetri Martin.
One major virtue of living in New York, he says, is public transportation: "One of my pet peeves of living in L.A. was driving to and from auditions. It would take a day to go and come from one audition. I find subways awesome, convenient, and quick."
Advice to the Players
In retrospect, Katt wishes he'd stayed in New York to begin with, establishing himself as a theatre actor before rushing off to L.A. "But then I would not have had the reels, footage, and awards," he says. He advises actors thinking of moving here, whatever their background, to "be careful of scams, keep focused, and know that it's difficult to live in New York. It's expensive. I would suggest looking for an apartment on the outskirts." McKelvy urges actors to spend time in New York before making the move -- to familiarize themselves with the subway and bus systems and with neighborhoods they're thinking of living in. "Practice being frugal before you get here, so it's a habit," she says. "Be open to subletting an apartment. You can test out a neighborhood and hunt for a better one once you're here. And step off the plane with a monologue arsenal." She regrets "not making industry contacts ahead of time, networking in L.A., putting the word out that I was coming to New York before leaving. I didn't do any of that until I got here. If I had done that, I might have had some contacts when I hit the ground."
Kejriwal believes maturity is essential. "I'm 28," she says. "If I were in my teens or early 20s, it would have been tough. Now I can say yes or no. I don't think actors should come to New York if they're very young." Attitude is also key, she adds: "Come with confidence, lots of happiness, and belief in yourself." Hagen echoes that sentiment: "If you have the self-confidence, go do it. Why not? But don't end up homeless." Settle, on the other hand, wishes he'd come to New York earlier and says to any actor even toying with the idea, "Get here as soon as possible."