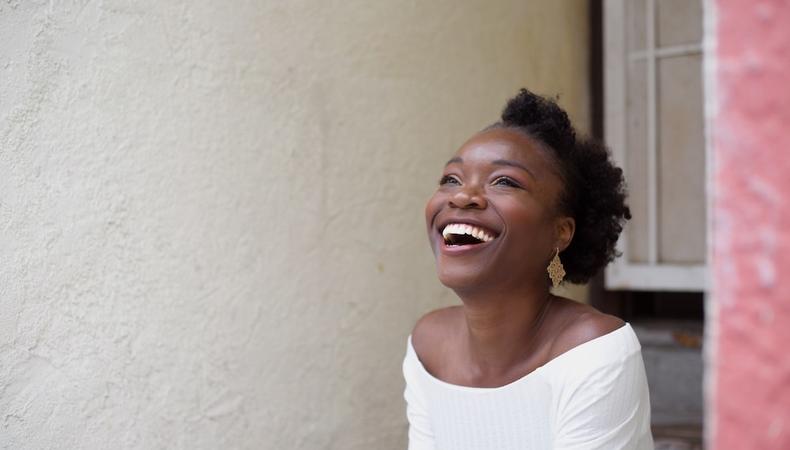 Recently, we were chatting with an actor we know about how she'd spent the holidays. Her family has had a rough go of it these last few years—more illness and loss than a person should have to bear—and the holiday season is hard enough as is. We expected one response, but what she actually said was surprising, and revealed an unexpected intelligence and strength.
She said that given the situation, she has had to redefine what the holidays mean for her and her family by getting rid of expectations. All the images of the perfect family eating the perfect turkey while snow gently falls outside a perfect house were no longer realistic, or necessary.
Once she'd accepted this reality, let go of the fantasy, and decided to make the holidays a time that worked for her family in the way they needed, everything changed. So she spent three days with her daughter volunteering at a local women's shelter, making the holiday season about service as a family. The experience filled her heart and brought her closer to her daughter.
That ability to disrupt expectations is an amazing skill. It's the difference between a follower and a leader, and it's a skill that all actors should acquire.
READ: "Resolve to Make a Habit of Success"
Take pilot season for example. Whether or not you'll be auditioning a lot, pilot season is still a time of expectation, a time when "dreams can come true." And because of that expectation, the time can bring ulcer-inducing anxiety and the constant reminder that your whole world is dependent on something almost completely out of your control.
It's three months of panic as you wait for pilot season to happen to you...or not. You wait to be validated...or not. You give up your power and hope for the best...or not. And it all leaves you feeling anxious, powerless, and often worthless.
But what if you followed that aforementioned actor's lead and redefined what pilot season was for you? What if you decided that from now on, every year between mid-January and the end of march was about creating and following through on an artistic goal? That this time would always be about unprecedented creation and acting, whether or not someone gives you permission or a paycheck to do so.
What if you were able to respond to the question, "How's your pilot season going?" with a hearty, "Fucking great!" anytime someone asked because you were deep in the work? And what if all of this meant that when the industry did come calling, you were in the kind of championship artistic shape one experiences after creating so much? What if it meant that you were practicing the kind of leadership that makes you walk into an audition room with power?
It's all possible. It's all in your control. You just have to stop playing the victim to pilot season, and instead make the choice to double down on your craft, to be an artistic leader, and to make your own work.
Waiting around is for suckers. It's time to take back pilot season.
Exercise your artistic power in a 2017 BGB class!
Inspired by this post? Check out our audition listings!
The views expressed in this article are solely that of the individual(s) providing them,
and do not necessarily reflect the opinions of Backstage or its staff.