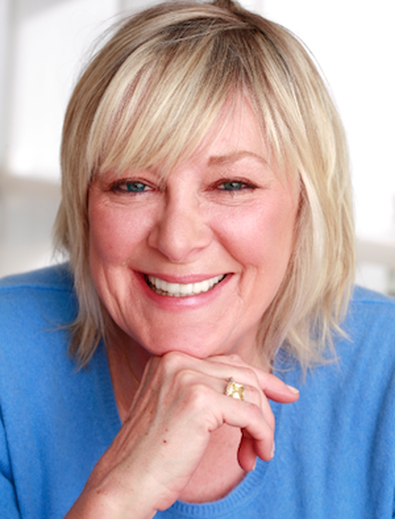 Struggling, sacrificing, and suffering…are three words that you should never use to describe yourself or your acting career.
The world sees you as you see you and as you express yourself. If you say you're a successful working actor most people will assume that it's true.
But…if when asked "What do you do?" by a stranger, you hesitate and respond, "I'm an struggling artist," "I'm a starving actor," "I endure a lot of suffering for my art," or "I'm sacrificing myself at a horrific day job waiting for my acting career to happen," they'll assume that you're a dreamer, not someone to be respected or admired.
These phrases, said even in jest, reinforce that you are indeed suffering, starving, and guess what? Losing in life.
Likewise, industry professionals will take you at your word and not be very impressed. They'll also assume you're probably not a very good actor and not very professional, otherwise you'd be working more—or they'll think you just have a bad attitude and low self-esteem. You may even give them the impression that you're resentful because you haven't gotten a "break" yet, or you're waiting to be "discovered," or that you are not very pro-active. Whatever they perceive, it's probably going to be negative. You've basically shot yourself in the foot by careless use of language.
Much of the world runs on the nine-to-five schedule with a weekly paycheck and a mentality based on financial security. Most people focus on showing up, doing a job—not always one they love—so there's consistent cash flow to pay for their lifestyle. We actors/artists do our life's work out of passion and a love for the art, not for the money. Well, we usually start out with that intention.
There's nothing wrong with making a good income while having the career you love. It's balancing the right- and left-brain activity. But mostly, it's steering your own ship in the direction you want it to go. For that you need to project with confidence and passion those very roles and goals at which you will succeed in the near future.
The problem with expressing ourselves too honestly is that it often backfires, leaving a negative impression on the very people we need to impress, or at least with whom we need to connect. We need to express confidence and an aura of success while still being authentic and true to ourselves. So, use your acting chops to express that you're an amazing talent on the brink of huge stardom. Convince everyone you meet in a charming way. Then, you've defeated the enemy (fear and doubt) and won. Everyone will believe what you believe.
As an exercise, try using powerful, winning words. Instead of saying, "I'm a suffering, struggling, starving artist," say, "I'm striving, soaring, successful artist."
Rewrite your elevator speech—that script you prepared for when you meet an industry professional at a networking event, an interview, or an audition. Express yourself with the utmost confidence projecting what may, can, and will happen very soon in your career. It just hasn't happened yet.
The important word here is yet. It hasn't happened yet, but it will. First you must believe in yourself. And then you must express it. Constantly repeat what you wish to have happen.
It's your mindset and attitude that's important. By replacing the negative words you change the outcome of your daily life and your acting career. With a positive vocabulary you attract all sorts of major opportunities. Successful people will seek you out and that's what you become: successful!
Like this advice? Check out more from our Backstage Experts!
The views expressed in this article are solely that of the individual(s) providing them,
and do not necessarily reflect the opinions of Backstage or its staff.