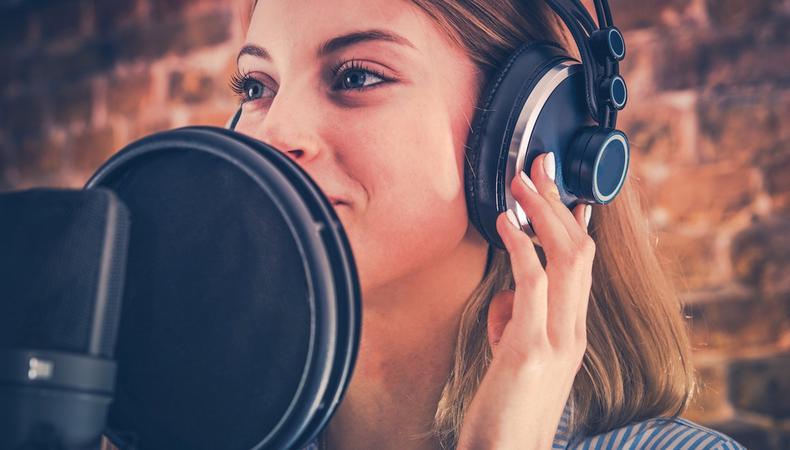 From television commercials to company training videos to audio books to subway announcements, voice actors are an invisible but consistent presence in our modern day-to-day. With technology's growth in access, quality, and affordability, voice actors now have more tools than ever to record their work easily, efficiently, and independently.
However, because of increased, easy-to-use capabilities, there are now more people than before vying for voiceover work.
"You are probably not going to get rich," says 37-year voice veteran, Robert Pavlovich. "Since this has become a 'anyone can do this' business, everyone is trying to do it. The successful ones are doing a lot of self-promotion, marketing, beating the bushes for work. You're going to spend a lot of time looking for and auditioning for work. That's the gig."
"You can't do this work alone," says Tom Alsip, a voice actor and former professor of voice acting at NYU's Stonestreet Studios Conservatory of Screen Acting and Production. "You need someone to give you a shot."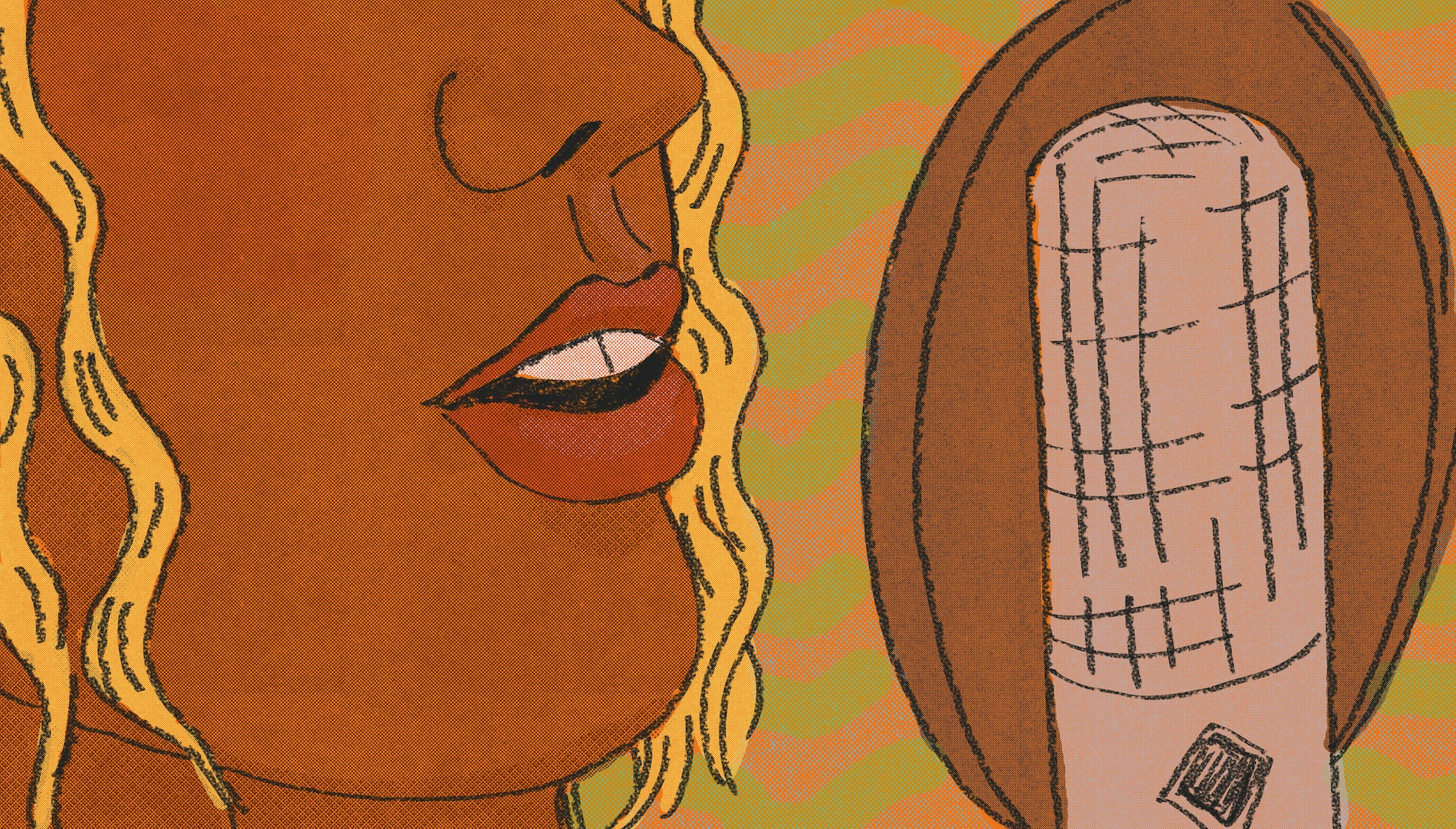 Voiceover 101
Despite the increase in competition, Pavlovich and Alsip attest that the field's increase in accessibility is to the benefit of voice actors thanks to new technology. "I came up in a time when creating a home studio would easily cost $10,000 if you decked it out right," says Pavlovich. "Now, with technology being what it is, I think you can get a solid recording environment for less than $3,000."
With a few pieces of equipment, it seems voice actors can be resourceful and still attain quality. "When I worked in NYC, I would open my closet door, set up a stool with my computer and mic on it, push the hanging clothes to either side...then pull the door as close to closed as I could," recounts Alsip. "That created a great recording space that was small with no echo."
For those who are considering creating a voice studio in their home, both experts agree on where to start: the microphone.
"There's a whole theory about sound-proofing your mic instead of the whole room. Griffin, Rockwell, Marantz, OnStage, Silverback, and many others manufacture specific mic shields to help you do this. The newest one getting publicity is the Kaotica Eyeball," says Pavlovich.
The next step, these two say, will be to think about what device will facilitate your recording and what software is best for your needs. "As an actor, it is rarely your job to make yourself sound professional in terms of audio engineering," says Alsip. "They just want your voice...so for that reason you don't need to spend money on fancy equipment." Alsip and Pavlovich recommend softwares like Adobe Audition or Audacity.
While the producer might not expect you to intricately engineer your recordings, it is recommended that a voice actor learn about preferred formats and specs if they are expected to transfer the raw material to their client.
Once one has the tools in hand, it's about finding the work and taking snatching the opportunity. "It's not like voiceover auditions are generally done in open calls," says Alsip. "[I]t is imperative that voice actors go out and find ways to get in front of voiceover agents, both casting and talent."
READ: New to Voiceover? What the Pros Want You to Know
Paradoxically, the easier independent voice recording becomes, the harder it can be to break into the field. Alsip explains that unlike stage or screen acting, voice acting is not necessarily something one can outgrow and doesn't require proximity to a major entertainment hub. Meaning once people establish a reliable reputation, they can do it for a long time from anywhere.
Both Pavlovich and Alsip represent the aspect of location flexibility well: Pavlovich is based in Cincinnati while Alsip is in Alabama.
Alsip, who now works at the University of Alabama, says that with the "laid back" nature of the field, the low time commitment, and the ability to operate anywhere, many actors see voice work as a subsidizer for artistic endeavours like live theater. But with expanding platforms through streaming and contemporary media, there is a need for new voice talent in the industry.
"Go out and take a class," says Alsip. "When it comes to actually getting in the room and auditioning, I would tell everyone to keep it simple and make a choice. I teach workshops in voiceover all the time and that is my key message. Trained actors often want to do in-depth character work and 'verb' out all their copy. It comes from a good place, but there is no time for it.... Figure out what you are saying and why it's important."
"Get a demo reel," says Pavlovich. "From there, you'll whittle down your reel to one minute. Yup, one minute. And you'll be lucky if they listen that long. That's why you always start with your 'money voice.' That one that's your go-to. Showcase that one first, then shift 90 degrees away from it on tone and delivery. Then another clip that's 90 degrees from that one. After that, it's back to your go-to voice to reinforce that one."
While there is little detailed data available on the industry of voice acting, the U.S. Bureau of Labor reported in 2015 that the mean hourly wage for a voice actor was $34.47 with an estimated job growth of 10 percent by 2024.
Most voice over actors who are freelancing get paid by the hour. If it's a longer project, actors get paid by the what's known as "the finished hour." If a longer project like an audio book is two hours in length but it takes an actor six hours to record, the actor will only get paid for the two "finished" hours.
With rapid technological growth in the areas of recording and engineering, the nature of voice acting is expected to continue evolving at an exhilarating and competitive speed.
Looking for remote work? Backstage has got you covered! Click here for auditions you can do from home!