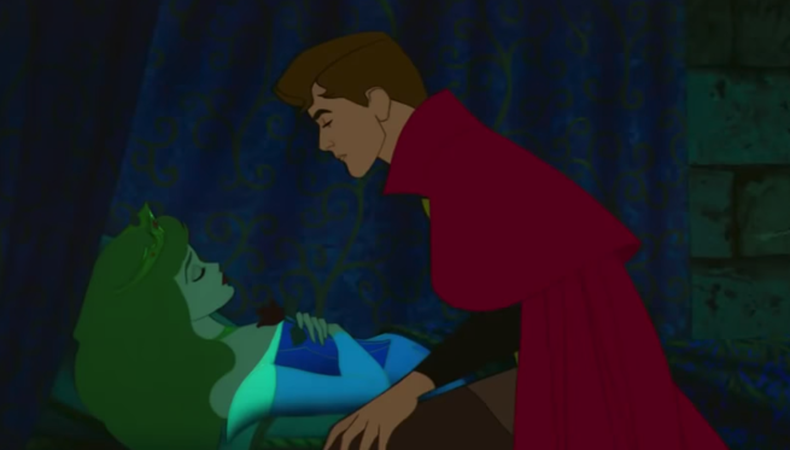 At times, we all need a little escapism, and slipping into a ball gown or sporting a crown is the perfect way to switch things up. After all, a little "Your Highness" can go a long way. These five musical projects are all based on fairy tales, and they all have their fair share of royal twists and turns. Now's your chance to find a magical role that could grant your wish by getting cast!
"SLEEPING BEAUTY"
Play the slumbering princess in this new international project: Hammond Feel the Magic is looking for a female actor, aged 18–23, to play Princess Aurora for a musical adaptation of the Disney classic animated feature. The production will run from Aug. 9–27, with rehearsals in Lincolnshire, U.K. and in Qatar. Travel accommodations, meals, and rehearsal allowance will be provided, with flights, accommodations, and meals provided in Qatar, in addition to a production fee. Apply here!
"SNOW WHITE AND THE SEVEN DWARVES"
AlphaNYC Theater Company is now casting for their newest production of "Snow White and the Seven Dwarves." Female talent, aged 15–65, wanted to play the eponymous Snow White, and male and female talent of various ages is sought to play other lead roles like the Evil Queen, the Huntsman, Narrators, Dwarves, and the Mirror. Rehearsals will begin Aug. 11. The show will perform Aug. 17 and 19 at the Producers Club Theaters in New York City. Apply here!
"SHREK THE MUSICAL"
A Santa Rosa, California nonunion production of "Shrek the Musical" is seeking female talent, aged 18 and over, to play Princess Fiona, as well as talent of various ages and genders for the role of Shrek, ensemble dancers, and roles for child actors like Young Shrek and Fiona. Rehearsals will begin Aug. 30, and performances will run from Nov. 16–Dec. 2 in Santa Rosa, California. Apply here!
"'SHREK,' DANCERS"
A new Equity production of "Shrek" is also casting in California! The production is casting all roles, but is specifically requesting talent with dance backgrounds. Talent of various ages is wanted to fill the roles of Princess Fiona, Shrek, Donkey, and more. Rehearsals will begin on Sept. 15 for nonunion cast members and Sept. 24 for AEA members. The show will run from Oct. 19-28 in Thousand Oaks, California. Compensation is $612 per week. Apply here!
"'BLISS' WORKSHOP"
Equity dancers who sing are wanted for a workshop for "Bliss," a pop-rock fairy tale about fairy tales. Dancers shouldn't be afraid to improvise with their movements, and should display an innate sense of groove, funk, and/or rock 'n' roll. Female dancing talent will play "perfect princesses" who eventually turn into their imperfect, authentic selves, and male dancing talent will be featured as mean-spirited court jesters and a prince's entourage. The workshop will take place from Oct. 1–27, with two presentations on Oct. 25 and 26 in New York City. Compensation is $757 per week. Apply here!
Looking to get cast? Apply to casting calls on Backstage.