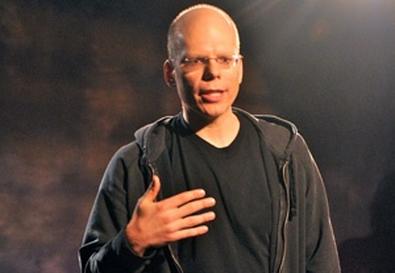 Few genres are more controversial than the autobiographical solo show. Some people celebrate personal storytelling as an intimate, powerful callback to the ancient roots of the theater; others dismiss it as a self-indulgent outgrowth of therapy gone awry.

I've been teaching solo-show workshops since 2001, and my students include winners of New York International Fringe Festival awards in 2005, 2009, and 2010 for outstanding solo show and in 2008 for outstanding actor, as well as more than 100 others whose shows have led to industry representation, rave reviews, tours, better casting, book deals, movie deals, and standing ovations.

The truth is, an autobiographical solo show can be either powerful or self-indulgent. It's all in how you do it. Here are my three keys to making your autobiographical solo show a winner.

1) Tell a Great Story

First off, it's vital to give your piece a clear story with a beginning, a middle, and an end. Many solo-show newcomers make a common mistake: "Since a solo show is all about me, I'll just hit 'em with all the crazy stuff that's happened in my life!" Disconnected tales may entertain your friends at the bar, but pasted together onstage, they'll fall flat. A solo show, like a play, is a journey. You've got to start somewhere specific and, overcoming obstacles along the way, take us somewhere else.

Start with your desire. Just as you approach a role by asking what your character wants, build the story of your solo show around the dream of your central character—you. This is trickier than it sounds. Because, in looking back over our lives, most of us have no idea what we wanted. Each of us actively pursues goals all the time, but in our minds we are passive victims at whom a harsh world hurls slings and arrows of outrageous fortune. Many first-time solo-show artists—who, as actors, would never venture on stage without deciding on their character's objective—will create and perform a solo show without ever naming the desire that drives them through their story. And that can make them sound like they're playing the blame game. It can be scary to own your true intentions, to admit you wanted to outdo your sister or seek revenge on a rival, but it's more than okay. It's required!

In my student Gioia De Cari's solo show "Truth Values," she aimed to talk about the difficulties of pursuing a Ph.D. in math at MIT as a woman. Her stories of discrimination were funny and shocking, but the show really took off when she named the desire that drove her to earn that degree: An adopted child, she ached to win her accomplished father's love. "Truth Values" grew from a collection of gripes into a 2009 FringeNYC winner for outstanding solo show, which Gioia now performs all over the country.

2) Define Your Persona

Every story needs a well-defined hero, because the most exciting tale in the world won't hold our attention if we don't know who it's happening to. The trouble is, in an autobiographical solo show, that hero is you. In the same way that we all tend to see ourselves as passive victims, we also tend to see ourselves as endlessly complex. To us, our friends and family are all clearly delineated characters ("Oh, that Uncle Pete is so cheap!"), but when we look in the mirror, a haze descends ("I'm shy but also brave but also proud but also humble, etc.").

Imagine trying to play a character like that! You'd be lost. Many terrific actors get lost in their first solo shows because they forgo their strengths. Instead of portraying someone sharp, funny, and emotionally specific, they come across as shapeless, contradictory, and vague. So how do you define the character of you?

First off, learn from standup comics, who call this their "persona." Roseanne Barr is a domestic goddess. Woody Allen (who started in standup) is a neurotic, oversexed intellectual. Larry the Cable Guy is, well, a cable guy. What's your persona? It's not something made up; it's an authentic part of you. It's just simplified and heightened, and it helps the audience understand what's at stake for you in this particular story.

Stuck? Try this: Tell your story to a trusted friend and ask him or her to name your potential personas. ("Hmm, I think in this story you're the naive kid who believes he knows everything. Or you could be the overly controlled OCD type who has to figure out everything before he tries anything.") Base your persona on one of your friend's suggestions. Another tactic: Pick a friend who reminds you of yourself, and play him or her. Not only will this give you a fun character to sink your teeth into; it will also free you up to make stronger, bolder choices, without feeling so personally exposed in front of the audience.

My student Hogan Gorman, a young actor-model with no health insurance, was hit by a car going 30 miles an hour. Her 2008 FringeNYC solo show, "Hot Cripple"—a winner for outstanding actor—recounts her harrowing journey back to health through a maze of broken bones, brain damage, and the bureaucracy of government-run social service agencies. What made her show more than just a rant? Hogan's persona: a tough girl who grew up poor and is too proud to ask for help. Imagine how this persona deepened her tale of pleading with bureaucrats for brain scans and food stamps.

3) Clearly State Your Theme

Finally, one of the best ways to avoid accusations of a "therapeutic" or "confessional" solo show is to expand the reach of your story by clearly stating a theme. Your theme is the larger idea or message that takes your story out of the personal and into the universal. It's that small nugget of hard-won insight that helps your audiences relate your story to their own.

Think of it this way: What big life question did you face in your struggle to get what you wanted? Did achieving your dream (or not) give you the answer to that question? Share that.

Having a clear theme is also important for you, the performer. It allows you to take the focus off how you're doing and put it where it belongs: on the impact you're hoping to have on your audience. Publicly sharing intimate details about your life can be terrifying (and paralyzing), so if you shift your intention from being "good" or "impressing the crowd" or "getting sympathy for your tragic life" to offering your audience a valuable gift, you have a better chance of being brilliant.

My student Michelle Glick was terrified to perform her solo show "Asian Belle," about trying to pass as white in Alabama as the biracial daughter of a Vietnamese war bride and an American soldier. When she shifted her focus away from her fear of exposing herself to judgment and toward communicating her theme—that happiness comes when we accept all of who we are—she overcame her stage fright and came alive onstage. And she won an audience-favorite award at New York's 2010 Midtown International Theatre Festival.

If you defy the naysayers, follow these three principles, and tell your story, you can succeed too.



Matt Hoverman is an award-winning playwright, actor, and solo-show teacher. His e-book "Tell Your Story: The Art of the Autobiographical Solo Show" is available on his website, www.createyourownsoloshow.com.