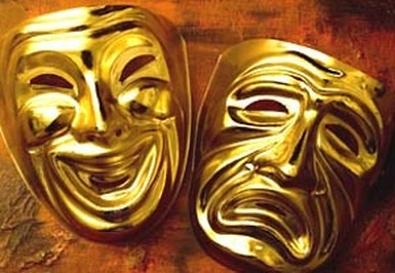 I was once in a long run of a short Tennessee Williams play set in the 1930s. I made my entrance to the final, joyously upbeat bars of the Glenn Miller Orchestra's "In the Mood." Ever since then, whenever I hear that music, my heart starts pounding, the way it always used to before going on stage, and I feel excited, anticipatory. "In the Mood" put me then and forever after completely in the mood.

As many actors know from experience, listening to music can help you prepare to act. Depending upon your selection, it can calm you down or pump you up before you make an entrance, shoot a scene, or audition. It can help situate you in a historical period or a particular place. It can activate the specific emotion your character needs at the start of a scene. It can even help you discover your character's physicality.

Playing With Your Playlist

Heather Ayers, who appeared recently in The Women at San Diego's Old Globe, listened to music from the 1930s as a window into the style of that period. A few songs were sung live during the show, and standing backstage every night before her first entrance and listening to "How'd Ya Like to Love Me?" immediately transported Ayers to an era of pencil skirts, cigarettes, and "fast, witty banter about men." She adds via email, "I have found that simply listening to music at half-hour while putting on makeup can calm and focus me." She plays songs written by her sister, singer Becca Ayers. "Maybe just having a familiar voice that I have grown up with in my ear relaxes and quiets me."

New York actor Emily Page Evans listened to Rage Against the Machine on the ferry and subway on her way to shoot a scene in a short film in which her character needed to be angry from the get-go. "Especially because I listened to the same songs over and over, I could turn them on in my head without having to put on the headphones," she says. In plays, she has listened to songs backstage, such as Billy Joel's "Only the Good Die Young," to feel sexy for a scene. And Yo-Yo Ma playing a piece by Bach calms her for any type of role and puts her in an open, receptive frame of mind.

"Music works really well for audition preparation, especially if you're given the sides the night before and have just a short time to prepare," Evans adds. "It's a way to click into something quickly." She has also found that singing along using the words of a monologue helps break old speech patterns.

Evans thinks you really can't go wrong in your musical choices if you follow your instincts, or even if you just turn on the radio and start fooling around. "It's trial and error," she says. "And it can't hurt; it can only help, whether it fits the role or contrasts with the role, if it gets you where you need to be"—that is, emotionally available.

Recently, in preparing to audition, she played salsa while memorizing the sides for a sexy scene and dancing along. "I did it over and over, singing along a little bit, then turned the music off and did the scene, then went back to the music," she explains. "It helped create an aural and physical memory for the piece, so when I went in I could feel all that still in my body as I spoke the lines." Ultimately Evans feels that working with music makes her characters deeper and more fully developed.

Bryan Radtke also understands how to let music affect him viscerally. For example, to play Ricky Roma in Glengarry Glen Ross, he listened to Dave Brubeck; that cool jazz helped him find the character physically. Also a teacher, director, and playwright, Radtke knows that everyone connects to music on a sensory level—songs you listened to as a kid, songs popular when you were in college, any song you associate with a certain time, place, or experience—and that it can evoke certain emotions. Music can also help you manifest physical impulses, so he uses it in his Acting on Impulse classes in New York.

"Usually I carry music around with me all the time," he says. He puts a mix on his iPod and in rehearsal asks the director for five minutes to prepare. For performances, "it's a focusing agent prior to call time."

But Radtke thinks it is possible to choose the wrong music as preparation. So when he's directing or teaching, he helps actors figure out how their selection relates to the character. "As long as it's helpful to you, you have to explore it," he says—until you realize it's completely wrong.

Cuing Up Your Emotions

For the psychological horror flick Grace, which premiered recently at Sundance, director Paul Solet asked his composer, longtime friend Austin Wintory, to create a special score just for the actors to listen to before shooting certain scenes, to help intensify their performances.

Wintory and Solet went through the script scene by scene, choosing 12 or 13 particularly pivotal ones, and Wintory composed creepy and evocative music for them. The idea was to compose from different characters' perspectives, but since the film is almost entirely about a mother (played by Jordan Ladd) who goes on a downward mental spiral, most of the score was designed to inspire her.

"The film is filled with a sense of dread," says Wintory, "so I wrote aggressive, dramatic, violent, twisted music, since that's what's going on in her brain." He put the music on an iPod, brought it to the set partway through the shoot, Ladd listened to it, and the two discussed it. Later, Wintory composed the film's actual music, which he says is almost nothing like the pre-score except for one little lullaby.

Ladd says Wintory's music gave her a specific rhythm to work with and an ominous tone; it also helped her see the movie's bigger picture, not just what her own character was going through. "It gave me more confidence in regard to storytelling," she says. It also helped her create a sense of her character's isolation.

It wasn't Ladd's first time using music to prep for a role. For Quentin Tarantino's Grindhouse, she says, "I made a badass chick mix—Joan Jett, Heart—to get in touch with my female power and badassness. I tend to use music a lot if I have to be broken or emotional. I pop in my iPod to drive everything else out around me and stay focused in that space.

"Music, more than anything else, can cue up my emotions really well and transport me," she continues. Sometimes she makes particular mixes; other times she puts her iPod on shuffle, and when songs come up that relate to her character, she replays them. For Tarantino's Death Proof, she went in with a whole playlist, and because he played old rock 'n' roll on the set, she downloaded that too.

For Grace, the songs on Ladd's iPod found her rather than vice versa, she says; two even had the word grace in them. Both melody and lyrics help her access the required emotion: The music provides the mood; the words give her the feelings. "The more I listen," she says, "the more the words speak to me and take on a deeper and more specific meaning." For example, the Richie Havens song "Follow" helped her relate to her character's loving, motherly feelings: "Let the river rock you like a cradle/Climb to the treetops, child, if you're able/Let your hands tie a knot across the table."

Ultimately, it's a matter of using every tool at your disposal to connect you to your character and the story. As Radtke says, "As a human, I appreciate so many different kinds of music that it can't help but filter into my work as an actor."