Before he co-created "It's Always Sunny in Philadelphia," the longest-running live-action sitcom in TV history, and made his feature directorial debut with the star-studded comedy "Fool's Paradise," Charlie Day discovered his creative ambitions in a less-than-legal apartment above a Gray's Papaya in Manhattan.
"I think the superintendent of the building was renting it out to [actor Jimmi Simpson] even though the superintendent didn't have any right to do that," Day remembers with a laugh. "Jimmi actually had to move out in the middle of the night at one point because the jig was up."
But it was in that "very hot dog–smelling apartment," followed by another starving artist–friendly flat on Orchard Street, where he, Simpson, and their fellow aspiring performer friends started making short films. Day had finally begun making enough from an IFC voiceover gig and the occasional "Law & Order" episode to quit his day job. The decision to pick up a camera was "one part to entertain ourselves and one part because something inside us was driving us to do it," Day says. "I didn't realize this is what we were doing, but we were also training ourselves as performers."
Day met most of his early collaborators while performing at the Williamstown Theatre Festival in Massachusetts. When they turned to screen work, they were drama kids learning "what we looked and sounded like when the camera was right up in our face or on the other side of the room," Day says. "We were playing with the extremes in both directions. 'Let's do this scene where we're doing a drug deal gone wrong; how big can we go? How broad and you'll still buy it?' 'OK, now I'm doing this other scene where you're interviewing me for a job. How small can I go? How little of a moment can the audience pick up on?' "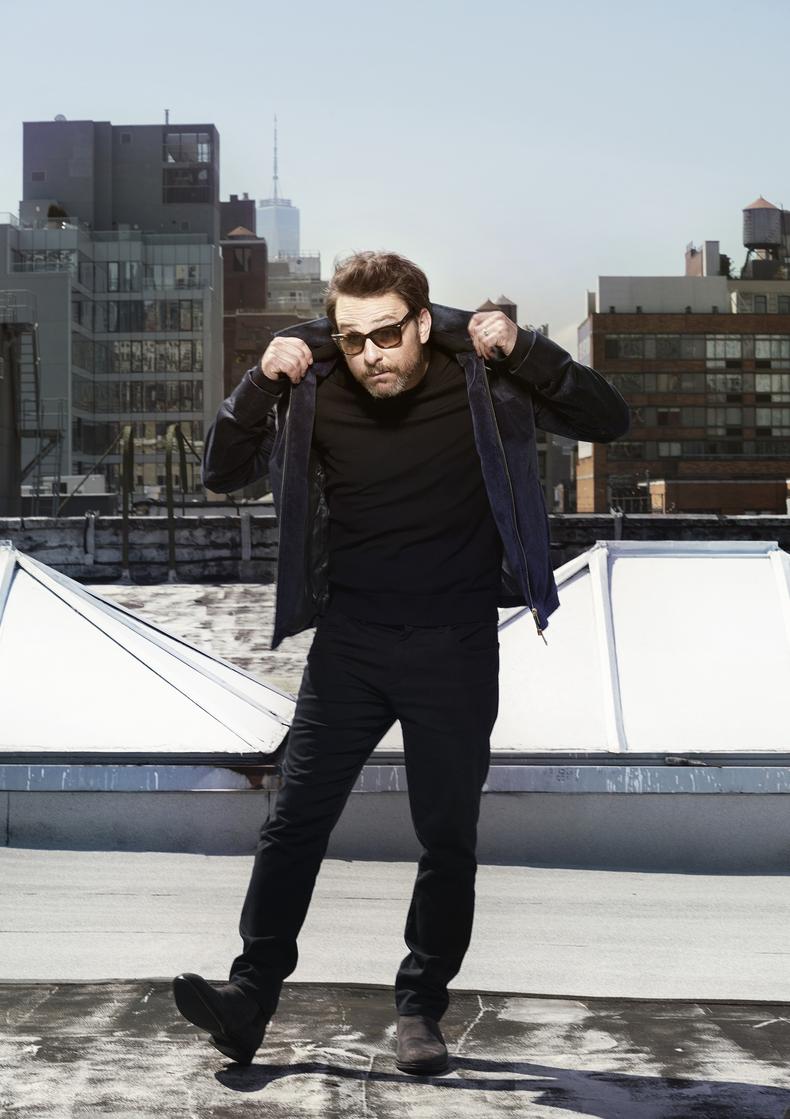 Without meaning to, Day was also setting the course for the next few decades of his work. "It was a precursor, which I didn't realize at the time, to what became a career in making my own material," he says. Enter "Always Sunny," the FX sitcom that Day developed with Rob McElhenney and Glenn Howerton. He's written for, starred in, and executive produced the show since 2005, and it's still going strong. The series follows five endearingly awful Philly residents played by Day, McElhenney, and Howerton, along with Kaitlin Olson and Danny DeVito.
Day first got to know McElhenney and Howerton in New York; the concept for the pilot episode stemmed from a short movie the three shot together shortly after moving to Los Angeles. "Always Sunny" has been a constant creative outlet for Day ever since, even as he branched out into high-profile roles in projects like Guillermo del Toro's "Pacific Rim," the "Lego Movie" franchise," and the box office record-breaking "Super Mario Bros. Movie." It's been his TV training ground even as he co-created another series with McElhenney and Megan Ganz, Apple TV+'s "Mythic Quest."
"Always Sunny" gives Day the space to follow his funniest ideas, no matter how strange or depraved. Having wrapped its 15th season in 2021, the series has been renewed for three more; and even after all these years, it's still crafted with the same vaguely hot dog–scented instincts as those first experimental shorts.
"When you don't like a 'Sunny' episode, it's entirely my fault and Rob's fault and Glenn's fault; it's no one else's fault. Those are the risks that are nice to take," Day says. But despite 62 writing credits on the series and a hands-on role as a showrunner, it took a few years for him to see it as more than a way to get in front of a camera.
"It was 'It's Always Sunny in Philadelphia' that gave me the confidence to say, OK, well, I don't always have to be making something just [to have a project] to act in," he says. "I can make something for the thing itself to be unique and worthy of people's time."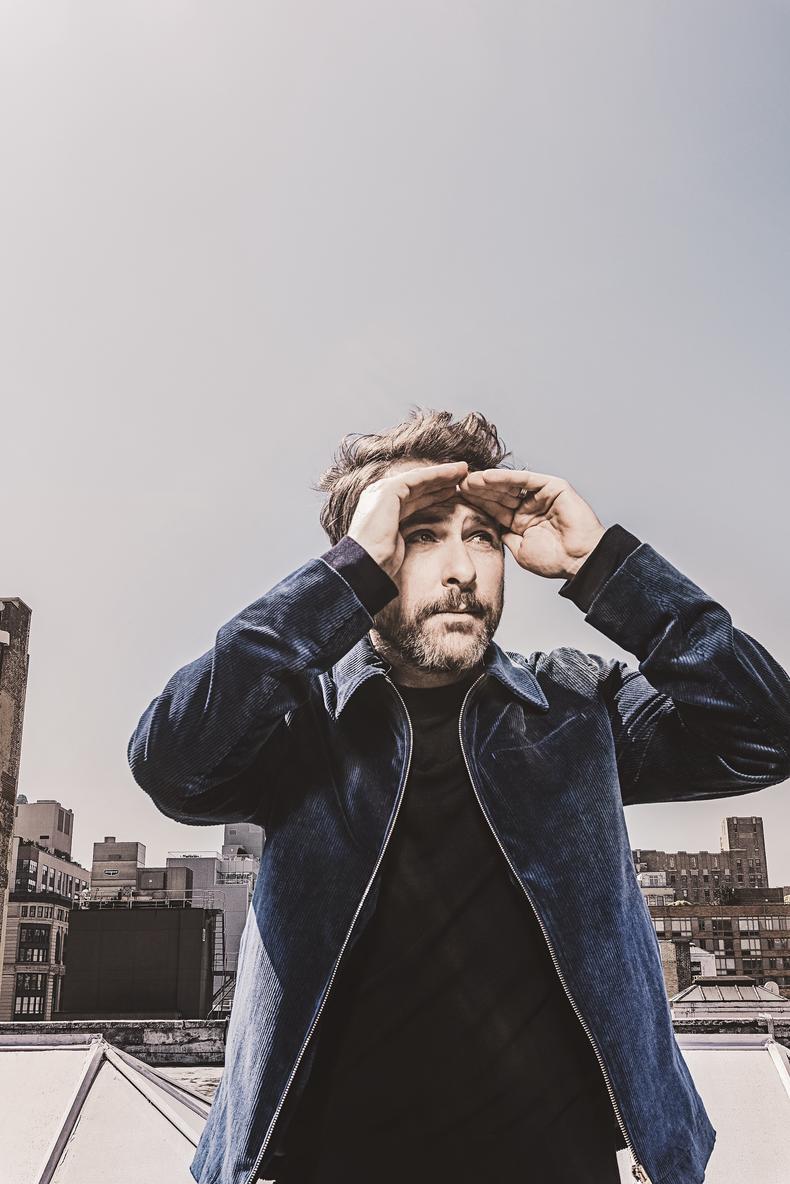 That realization led him to spearheading the indie feature "Fool's Paradise," which hits theaters May 12. Day not only wrote and directed the film—then rewrote and re-shot it three years later—but he also stars as Latte Pronto (aka the Fool), a man who has lost his ability to speak. "My intent was not to make things difficult for myself; my intent was to make things," he says of the many jobs he took on for the film. "But making anything comes with a series of challenges."
"Every single episode of 'It's Always Sunny in Philadelphia' that has ever existed, from the time we finished it, I had a sinking feeling in my gut of: Dammit, this wasn't as good as it could have been. "
His first hurdle was wrangling his many influences into a cohesive narrative. The core story of the silent, bumbling Latte floundering his way to Hollywood stardom bears the DNA of Day's biggest inspiration: Hal Ashby's "Being There" (1979). Elements of another of his favorites, Woody Allen's "Broadway Danny Rose" (1984), can be seen in a social-climbing publicist played by Ken Jeong. Day's own performance has a Charlie Chaplin–esque quality, and at least one sight gag pays homage to the clownery of French filmmaker-actor Jacques Tati. The result is a throwback celebrity satire that, in our IP-driven cinematic landscape, could only have been made at the independent level.
"There's a type of movie I love, and there's a type of movie I wish I could be in, and then there's a studio system that…isn't motivated to make those movies," Day says. "Maybe it's understandable why, but I still think there's an audience out there for a more singular comedy that doesn't feel like it's made by a committee at all—because committee thinking is the death of a comedy."
He was surprised by how naturally the technical aspects of principal photography came to him. In a way, he's been training himself for the job ever since those early days in New York.
"It's weird how [the process] is the same thing," he says. "What are the people doing in the scene? Where should the camera go? How can we make this more interesting?" He found it easy to return to those fundamentals on set, asking himself, "OK—a character is knocking on the door; we have a spyhole in the door. Can we get this little digital camera up there? Can we actually shoot a shot through it? Oh, turns out we can. That's aesthetically interesting; let's try that."
When you're wearing so many hats on a set, though, it's easy to forget which one fits in the moment. "I could tell the difference in the editing room when I was in [the scene] as the character and when I was in it as the director," Day says. "I would kick myself: Oh, that's a great take from [Jeong], and I'm completely not looking at him the way Latte Pronto should be looking at him. I was looking at him the way Charlie Day the director would look at him to make sure I'm getting certain moments."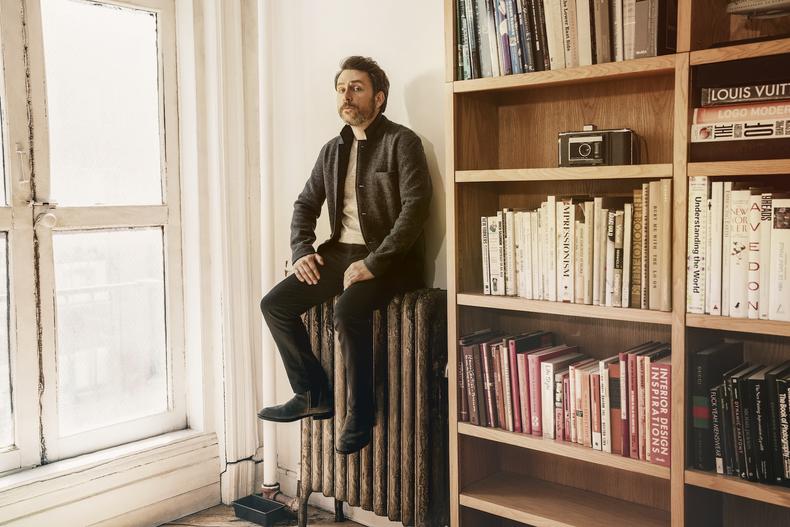 And then there were those re-shoots. Before "Fool's Paradise" landed distribution from Roadside Attractions, the pandemic gave Day time to reflect on the film—and he found that the human element was missing amid all the madcap comedy. So he added nearly 30 new pages to the screenplay and collected "wonderful advice" from his former director del Toro. In 2021, he reassembled cast members Jeong, Kate Beckinsale, and Adrien Brody—as well as Ray Liotta, in what would prove to be one of the late actor's final performances.
"The thing that matters is that you're getting to some kind of truth," Day says. "It's a clichéd statement, but it's true. From my first pass, which was a little heightened, to my second pass when I did my re-shoot, I just had to keep finding more truth."
He found this humanity primarily in Jeong's character, whose thirst for the spotlight is really just a desire for human connection. "I kept pushing him from an acting standpoint. 'Can you give me something really emotional and real and true?' The comedy will land because the audience is seeing something more alive because of how truthful it is," the filmmaker says.
It was, all told, one hell of an introduction to the director's chair. But Day has built his entire body of work on that all-in, sink-or-swim approach; he prefers it. "When I set out to make the movie I want to see, it's only then that the challenges of actually having to do it occur to me," he says. "I think I put myself in these situations. It's like a Houdini trick—how do I make it out of here alive?"
Like the master magician, Day's secret to success isn't immediately obvious—even to himself. "If there's any advice to be given, it's that you just have to jump in and start doing it," he says. "If you're a painter and you want to paint 'Starry Night,' well, you can't paint paintings like van Gogh until you start putting paint on the canvas. You have to be willing to make that leap. And you have to be willing to have people not like your paintings!"
To be fair, Day isn't a painter; he's just an actor, voice performer, writer, director, showrunner, and occasional musician. (Did you know he can play the trombone?) But despite that skill set and the decades of results it's helped him achieve, each new project brings its own uncertainties. "Every single episode of 'It's Always Sunny in Philadelphia' that has ever existed, from the time we finished it, I had a sinking feeling in my gut of: Dammit, this wasn't as good as it could have been. Every single one," he says.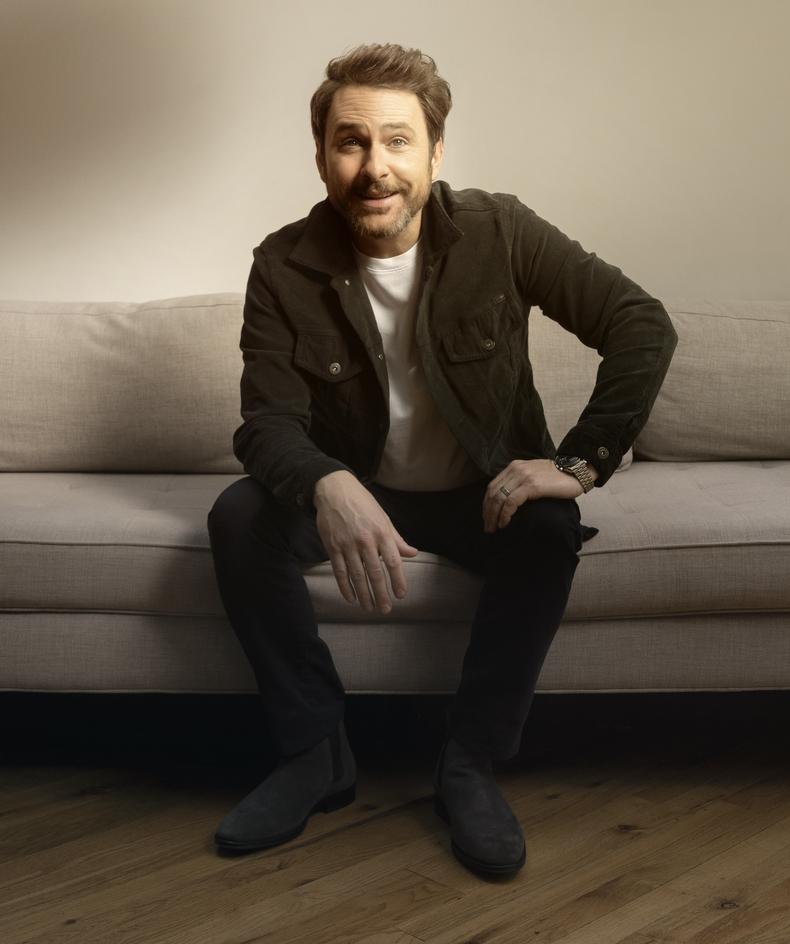 "That isn't to say you have to hate your work. But you're gonna be filled with self-doubt—because you're not a mathematician. There's no equation at the end of your work where you're going to say, 'Oh, great, it equaled nine. I knew it.' You have to come up with your own equation and say, 'Purple plus blue plus John Malkovich plus Jon Brion equals nine for me. Now I feel satisfied.' It's just a series of risks you have to take. But that's why you do it, right?"
A few hours before we spoke, Day had walked around Manhattan as part of a segment for "Today." That stroll took him past his old apartment on Orchard Street, where a current tenant let him inside the building.
When you've followed your creative instincts down a path as long and winding as Day's, your life will be filled with these kinds of moments when the past and present bump up against each other. The apartment remains; a quick Google search reveals it now costs a not-so-artist-friendly $3,600 a month to rent. Many of the people Day spent hours shooting short films with there are still his closest collaborators. (A few of them, like Simpson and Howerton, have supporting roles in "Fool's Paradise.") But they've also found their own individual successes; created their own shows; won their own awards; bought their own soccer teams with Ryan Reynolds.
Things are different, but they're also exactly the same; for Day, the only constant is the work itself. "Everybody is just taking leaps and hoping they land safely. And no one is, right?" he says. "Everyone is making content that somebody absolutely hates. There's no safety net. You just have to do it. And it's hard to know [whether] you're going to screw it up or give a bad performance, or if you're not going to make something good."
But, he adds, "You can't make something good without trying to make something at all."
This story originally appeared in the May 4 issue of Backstage Magazine.
Photographed by Kareem Black on 4/4 in NYC. Grooming by Cheri Keating. Styling by Negar Ali Klein. Cover designed by Ian Robinson.