Growing up, when Cherry Jones would watch the television broadcast of the Tony Awards from her childhood home in Paris, Tennessee, the women she saw onscreen were, in her words, "Theater people"—capital T.
"Angela Lansbury and Barbara Harris and Bea Arthur and Maureen Stapleton. There was an elegance about it," she remembers. "But maybe that's just me missing the better part of the 20th century. I'm at that age now where I'm like an old geezer talking about 'the good old days.' "
Jones arrived in New York to pursue a Broadway career in the summer of 1978. "There were, what," she muses, "a total of six shows running?" (Jones' memory is lowballing it a bit, but for the sake of comparison, the 2017–18 Broadway season welcomed 33 plays and musicals, not to mention the dozen or so already firmly implanted in Main Stem theaters.)
And while a screen actor would occasionally show up on a cast list, do some time on the boards, and then quickly appear again in front of a camera, leaping between mediums just wasn't something that was done back when New York City "had just defaulted."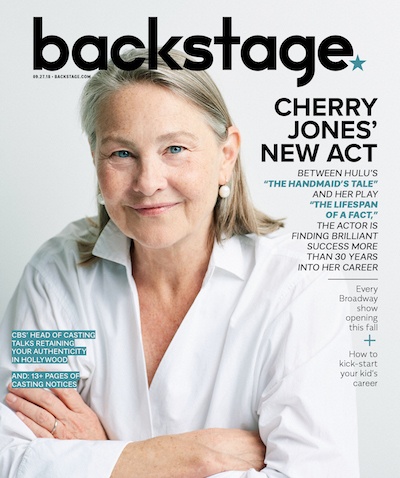 "The city was a mess. Central Park was a broken-glass-infested dust bowl. Every bit of masonry in the park was chipped and crumbling and covered in graffiti. Needle Park was still Needle Park," Jones says.
Decades on, NYC is cleaner, the graffiti is mostly commissioned art, and Broadway's biggest stars are often film or TV people first, theater people second. Take, for example, Jones' latest venture starring as one-third of the cast in the new play "The Lifespan of a Fact." One of her co-stars is Daniel Radcliffe, of "Harry Potter" fame. The other is Bobby Cannavale, an actor who's made his mark on everything from Netflix's "Master of None" to HBO's "Boardwalk Empire."
Despite the fact that Jones spent the first half of her 30-plus-year career in the theater, she has recently become somewhat of a screen star thanks to her turns as President Allison Taylor on Fox's "24," professor Leslie Mackinaw on Amazon's "Transparent," feminist doctor and bra-burner (and June's mother) Holly Maddox on Hulu's "The Handmaid's Tale," and a brief but special appearance as a truck driver named Susan in a memorable episode of Netflix's "Black Mirror."
"[I say yes to roles] because I so immediately feel the character," she says of her varying parts. "I'll feel the way they breathe, the way they stand. I'll be seated with the pages in my hand and feel an immediate tie."
When asked what it's like to go back and forth among film, television, and theater, Jones' eyes get wide. "I can't believe you're saying that! It sounds like you're talking about somebody else," she says. "It's that weird thing where life catches up with you and you go, 'Oh, I am going back and forth.' It's just funny to hear you say it."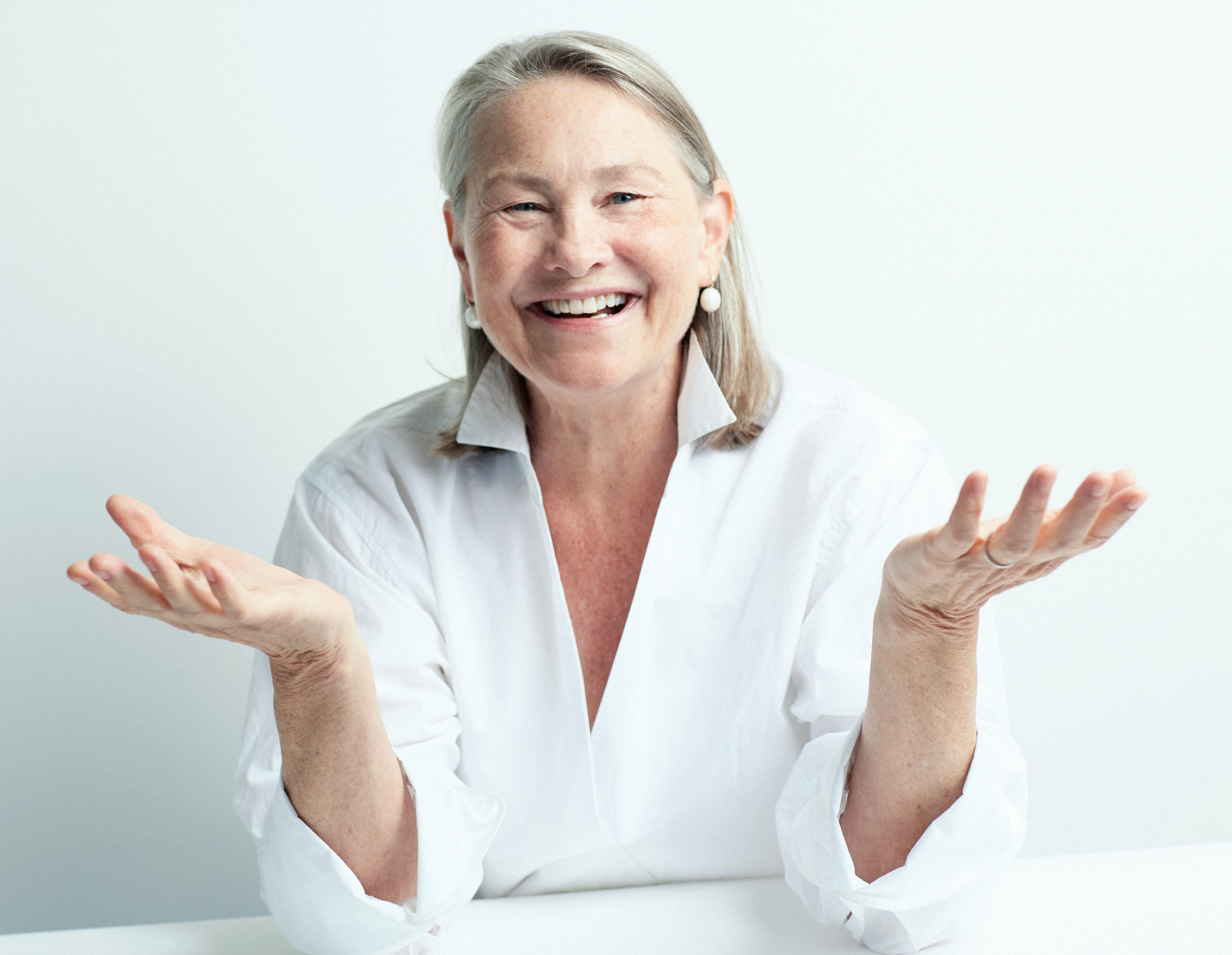 And it's true; though she spent part of 2017 on London's West End reprising her Tony-nominated role as Amanda Wingfield in Tennessee Williams' "The Glass Menagerie," she hasn't called Broadway home since 2013—she's been busy working onscreen. (In addition to her TV work, she also appears in this year's awards contender "Boy Erased.")
"I always feel like I'm doing theater, though," she says. "I mean, somehow, it doesn't matter where I am or what I'm doing—I always feel like there's some part of me in New York onstage at the same time because it was just so much a part of the first 50 years of my life. So when you say, 'You haven't been on Broadway since 2013,' I'm surprised to hear it because that's five years. Well, how'd that happen?"
Luckily for Jones—and the theatergoing public—her Broadway hiatus is fast coming to a close with her turn as Editor-in-Chief Emily Penrose in "Lifespan" (Oct. 18), a play based on the book of the same name. To be more specific: It's based on an essay that's been footnoted with a seven-year correspondence among the writer (Cannavale), his editor (Jones), and his fact-checker (Radcliffe) about the life and final days of Levi Presley, a 16-year-old who died by suicide in Las Vegas in 2002. An unorthodox piece of literary nonfiction turned play, it explores the labor of love that getting to the truth can become. But if the argument made in the essay, the book, and the upcoming stage production are to be believed, the true source material may not matter all that much. When it comes to storytelling, who's to say what should be included, omitted, or altered for the sake of narrative flow? If no one, who's to dictate the narrative's final outcome?
"It's about so much minutiae. It's not about big, huge lies; it's about one small inaccuracy after another. Something that seems so small initially has grown by the end," Jones says, comparing the perspective to that of a lobster in a steadily warming pot of water, not realizing it's about to be cooked until it's too late.
It's rich material for Jones the actor to consider as she takes on the editor, a role meant to be the voice of reason and the moral center of the story. It's arguably even richer for Jones the person, given the current political climate of fear-mongering and "fake news," and its creeping effect on everything from television shows like "Law & Order: Hate Crimes," "Black-ish," "One Day at a Time," and "American Horror Story: Cult"— to name a few—to theater, with the Public Theater's 2017 production of "Julius Caesar," to film, with Spike Lee's latest, "BlacKkKlansman." Art will forever be a reaction to the times: "In the '80s, every play in New York was an AIDS play. Now, I think writers are going to be more interested in the truth and facts," says Jones. "If I were a writer, that's what I would be obsessed with."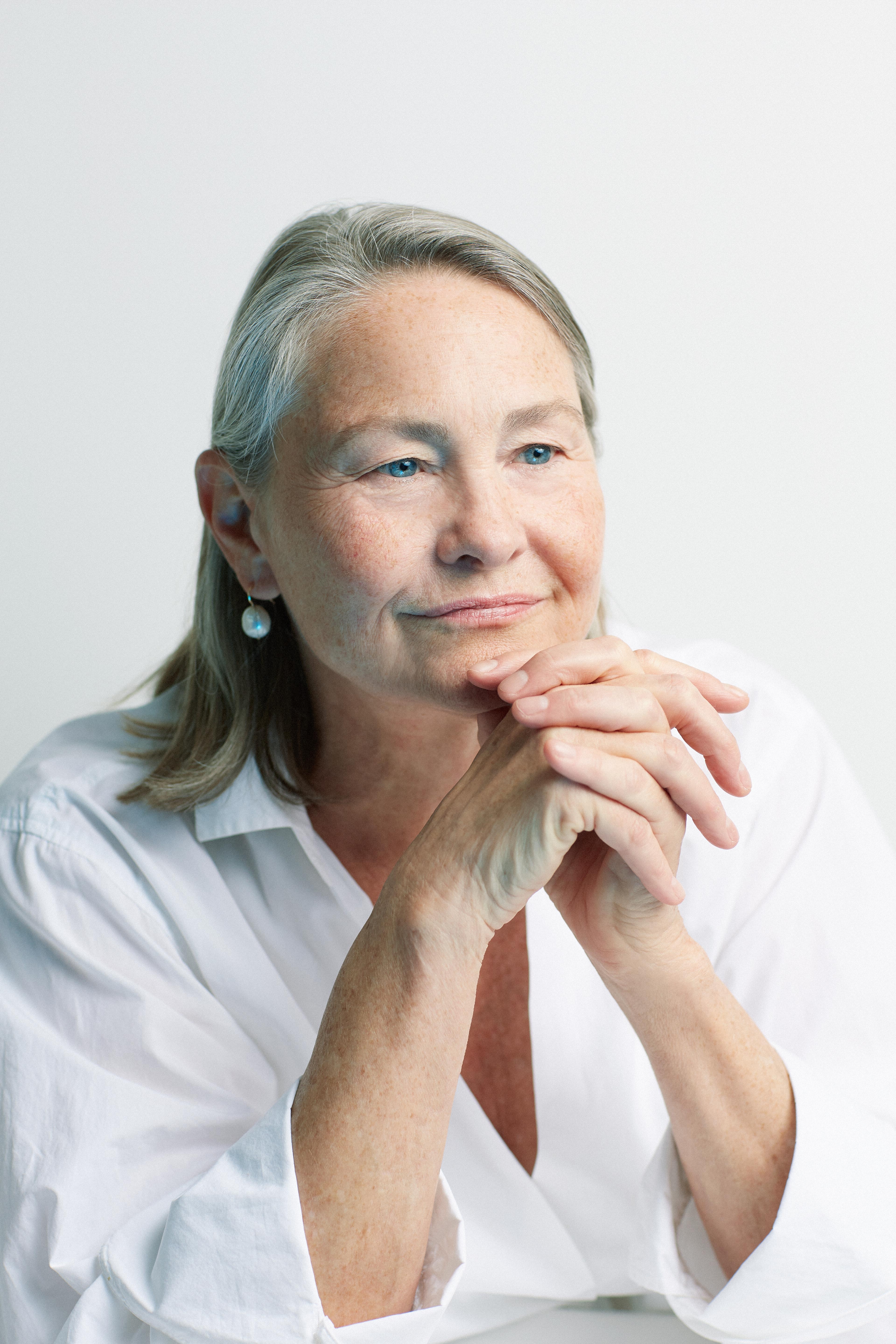 The actor doesn't have plans to add "playwright" to her already expansive résumé, but the roles she has chosen make it obvious that, writer or not, Jones is most interested in the truth of inhabiting the type of women she not only wishes to see more of in the world, but the women the world needs to see in that moment.
Of her turn as June's mom on Season 2 of "Handmaid's," Jones says, "Everything that happens to the women on the show is happening around the world at any given time. But there's something disturbing to me about watching that kind of violence at home, eating a sandwich.... Our industry is in deep in terms of responsibility of what we're giving the next generation, the next generation, the next generation."
She's given posterity its due diligence with regard to the women she's played: the quick-witted Rosalind in "As You Like It"; Amanda Wingfield, the much-maligned but misunderstood single mother in "The Glass Menagerie"; whistleblower Sister Aloysius in "Doubt"; and the self-sufficient Catherine Sloper in "The Heiress"—the latter two of which earned her Tony Awards—plus her aforementioned TV stints. "As a postmenopausal lesbian," she says, candidly, "it's interesting that I increasingly get to play these sorts of roles.
"I went from young ingénue reading Shakespeare to my spinster phase in my 30s and 40s. Then in my 50s, I went to nuns. Now, my television and film characters are radicals," she says of her trajectory. "The common denominator is that I don't play women who are married!"
So, maybe after all, she is comfortable with her triptych career of late: film, television, stage—so long as she keeps playing women with a voice. Maybe it's typecasting, but she doesn't care. These are the roles that choose her.
"I remember when it dawned on me, I thought, My god, no one has even asked me to play Hedda [Gabler] or Nora [Helmer] or any of those characters. But I don't want to, not at all. The horizons are more expansive than that."
Photographed by Stephanie Diani on August 1 in NYC