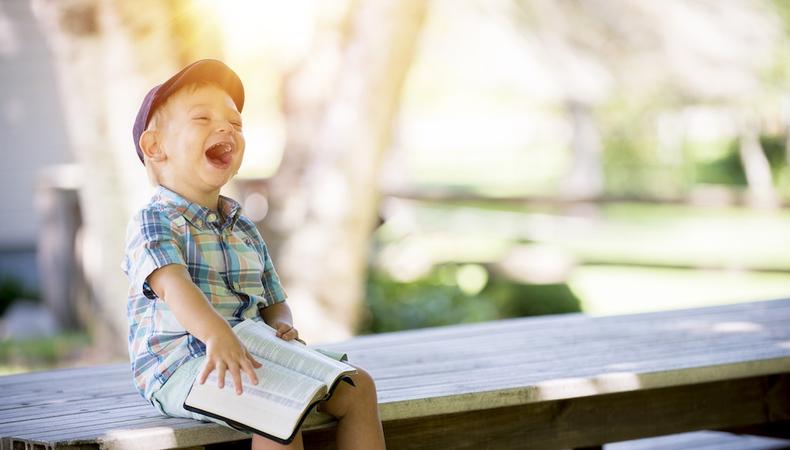 When you have an intersection of talent, type, luck, and opportunity, you land roles. Many people think that the only opportunities are in New York or Los Angeles, but that's just not true. The southeast has never been busier for young actors who are looking to build their resumes. Georgia, Florida, and North Carolina are really hot right now for television and films, and it's not uncommon for a young actor to get multiple credits very quickly in this bursting-at-the-seams market.
I spoke with Lisa Mae Fincannon, CSA with Fincannon & Associates, Inc. who has offices in Georgia and North Carolina. "With the implementation of tax incentives for production, the southeast has grown dramatically. We need performers, including minors. This area of the country has a reputation for kids who are 'real,' who have maintained their small-town values and love of the world. Because of the core values taught in the south, young actors breathe a spirit of truth and joy that feels very real. The geography, the dirt from which these kids hail, infuses them with an ability to be unaffected and maintain a realism that is special."
Whether or not you live in the southeast, you can take advantage of the opportunities there and increase your child actor's chances of obtaining work when you follow these steps:
1. Get a local agent.
Although many projects are cast out of New York and Los Angeles, agents there don't always cover the south. Getting a local agent in the southeast will give you local casting opportunities not afforded to those outside.
Barbara Agozzino from the Stellar Talent Agency in South Florida said, "I am very excited that we are seeing a lot of new projects for kids and teens in the south Florida market. When looking for talent, I seek diversity and actors who have had some experience, whether they have done local theater/independent films or training with acting coaches and schools. I also do look at fresh faces and talent who have a passion and drive to succeed in this wonderful yet competitive business."
READ: How to Get an Acting Agent in Atlanta
2. Train.
No matter what market you're in, talent wins out! Take classes in acting, on-camera work, and improvisation. You will be cast off of tapes most of the time. According to agent Terri Dollar of Kids Unlimited in Raleigh, NC, "If casting a very young actor, we look for the ability to sit still, focus, and look at us directly. We look for excellent reading skills—which we determine is the #1 best determiner of potential for casting for a child actor age 5 to 10…. Reading above grade level is almost essential to success.
"If we are casting for older actors for our agency we look at the resume. If an 18-year-old girl comes to us with no acting experience, she would have to be incredibly unique to be cast as she would be competing against more experienced actors. We always look for the magic—that spark—that likability that makes you want to know more about any actor we agree to represent."
3. Network.
Do the legwork. Don't wait for your rep to call you. One of my teen girls has no representation. This makes her hungrier to do the work herself. She recently submitted herself for several projects through Backstage and other online sites and just booked a television pilot in her local southern market.
4. Stay well-rounded.
Many recent projects cast in the southeast—like "The Walking Dead" and "The Originals"—require stage combat or martial arts training. Special skills are always valuable. Casting doesn't always require you to be the best actor in the room, but if you have the skills required for the part, you just may land it.
READ: 5 Tips for Effective Networking in Atlanta
5. Be flexible.
Agent Terri Dollar in North Carolina also says, "It's super easy for our actors to tape themselves at least for the first round and then either travel to Georgia for the callback or even get cast from tape alone. Actors must be flexible and ready to travel in a flash. This ability to make things happen is paramount in a young actor's success, and much of that comes from the flexibility of the parents."
6. Be patient and have fun.
It just may not be possible for you to move to a big city. Embrace where you are right now and look for local opportunities to help build success. What's most important is holding on to the dream and finding things to do in the meantime that empower you and help you enjoy life. After all, that's what it's all about.
Now check out our Atlanta audition listings!
The views expressed in this article are solely that of the individual(s) providing them,
and do not necessarily reflect the opinions of Backstage or its staff.