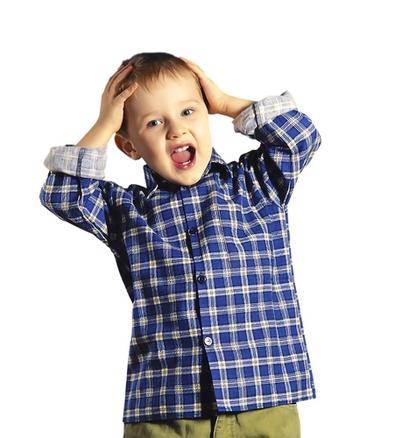 On Facebook, I post pictures of L'il Angels Unlimited talent and share their success stories with my followers. Usually we receive many "likes" and congratulatory comments. This past week, there was one comment that I would like to address because, unfortunately, I don't think the commenter is the only person with this opinion. Some of my clients have people in their own families that say things just like this.
The comment was as follows (edited for grammar): "I feel physically ill. Anyone who makes a living exploiting children is just wrong. You send kids to casting agents to be judged mostly on their looks. How many rejections before this affects a child's self-esteem? What kind of a world are they shown? Looking cute isn't a talent. Saying a line in an ad isn't acting or a talent. Then you take a cut of their salary if they get the job so it's in your interest to send as many kids to as many auditions as possible. Don't get me wrong, their parents are worse, but you give them an outlet to exploit their children. Enough said."
It hurts me that there are people who don't understand the hard work and courage and determination it takes for a child to "say a line in an ad." This commenter has undermined all professional children with that statement. These children have a dream and a willingness to work hard and pursue that dream, while attending school, playing sports, and taking part in other extra-curricular activities. I would like to share a few excerpts from the numerous parents on my page that responded to him, because frankly, I couldn't express it better myself. (All comments edited for grammar.)
"Its a shame that some of these people cannot see the joy and honor that these children experience. My son did eight shows a week on Broadway from second through fifth grade and had the time of his life. He stayed in school and did eight shows a week, saved enough for at least two years at Harvard, and got a scholarship to Trinity for high school. He did 'A Raisin in the Sun' in seventh grade with Phylicia Rashad and still made high honor roll, all while getting up at 7 a.m. to go to early academy and then making a 10:30 a.m. matinee for students, doing a show until 10:30 p.m., and driving one hour back from the Westport Playhouse every night. He is so capable. He raised thousands of dollars for Broadway Cares Equity Fights AIDS. He could have been home every night watching TV!!" – Lisa
"As the parent of one such child you speak of, allow me to say this: I can totally understand why you might feel the way you do. Others have felt the same way, and here's what they've found. Things are not always what they seem. We have a child who has struggled in most things she did like a square peg in a round hole, but everyone she met told us, "This child should be in movies." After years of hearing this, we opened up the possibility to our daughter, and she ran full steam into it. She found a home in theatrical entertainment, and she has never been happier. We were able to homeschool her, and her grades came up. She enjoyed learning, and she was free to pursue a path that she chose. She is in control. These choices are hers, and she has grown personally, academically, and artistically. It has been a huge win-win for us, and ironically, the rest of the family are the ones sacrificing so she can pursue her dream. I'm sure you never looked at the other side of the coin. I hope this helps. We are honored to have Jackie work with us. She is well-known as one of the best in the industry. Now for common courtesy and decency, perhaps next time you could inquire with less judgment and more open mind. Best to you, mom of a child actor." - Pam
"Being a part of the business is a whole different universe, and it's easy for people to come up with their own conclusions or write it off as whatever they see in the tabloids. What you don't see is many people, including children, dedicating their lives to a path of creativity and artistic endeavors. More than that, children in entertainment are treated like professional adults. There is no bias based on age, and many children in entertainment are far more mature and cultured having worked with professional adults. So oftentimes they are fully aware of what's going on and would know better than to be supposedly exploited as you claim." - Matt
And this came from my daughter Ashley: "As a former child actress, I can tell you from experience that the exact opposite of what you are saying is the truth. Having worked in the industry as a child gave me more self-esteem than you can even imagine. I credit it with giving me the confidence to believe in myself, speak with conviction, think on my feet, learn in new situations, and a sense of independence. By the time I was in high school, I had earned enough money to pay for my college education, buy my first car, and do a lot of other things. Knowing that I earned it for myself and that hard work is rewarded gave me an outstanding work ethic, motivation, and drive to continue to seek success, not to mention have pride in myself. I was never forced to do anything or exploited in any way. Instead of taking a stranger to task over something that you have no experience or knowledge about, you should find a way to let you help children who really need it since you are so up in arms about child welfare. There are a number of organizations that you can donate your time or money to instead of being confrontational on Facebook."
I am so proud of my "kids" and their amazing parents who sacrifice everything to make their dreams come true. You are all stars. Don't let anyone tell you otherwise.
Jackie Reid owns and operates L'il Angels Unlimited, a talent management company, which specializes in young actors for placements in film, television, theater, commercials, voiceover, and print media. She works extensively with agents in New York and L.A. She possesses an excellent eye for talent that both casting directors and agents value. She understands what it takes to support young actors as a stage mom to two children, one of whom currently plays Sinjin on Nickeldeon's hit series "Victorious." Follow her on Twitter @LilAngelsTalent and like her on Facebook.