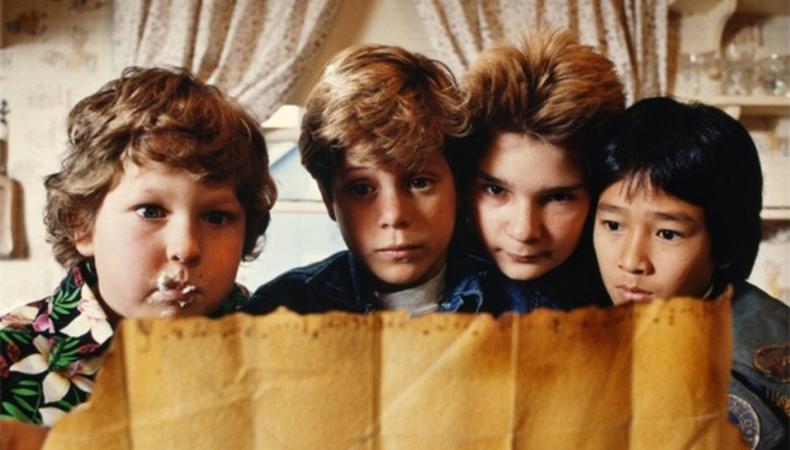 We have an important job as actors: to bring stories to life with our time and creative talents. We help tell magical, funny, tragic, and mind-bending stories. But we also must remember that we're one small part of a giant moving whole. It takes hundreds—even thousands—of hardworking individuals to make a film or TV show. By the time we come in to bring our character to life, an entire crew has already been working for months, possibly years.
This is why it's really important that we educate our child actors early on about the importance of understanding film crew jobs. We must teach them certain protocols and etiquette so they will be invited back to work time and time again. A collaborative, kind, and aware actor is every crew person's dream. Here are some tips for you and your child actor when it comes to being aware of how a film crew works and how to work with them.
1. Respond immediately.
When the call sheet comes in and the AD asks you or your child to respond and confirm, do so immediately. In fact, if any communication comes in from the AD, respond as quickly as possible. An AD is an immensely busy human juggling many people and tasks, and you will make his or her life much easier by simply responding. It takes three seconds. It may seem like your response is not urgent—after all, you already agreed to do the job when you booked it—but ADs must get official confirmations from each actor. Make'em smile by responding ASAP.
2. Love your wardrobe, no matter what it is.
The wardrobe department is often your first point of contact when you book a job. When you arrive, realize that a team of people have already been looking at photos of you, considering your measurements, and shopping for several days. They already know who you are; they've been pouring their creativity into finding you specific pieces for you to wear. Everything has been carefully chosen. Therefore: love your wardrobe, no matter what it is.
What to Know About Being on Set for the First Time
You may try on a color you find unflattering or a garment you feel is, well, odd. Know that this is all intentional and that you are, again, part of a large, moving whole. A brush stroke on a canvas, if you will.
That said if something doesn't fit properly, work with the wardrobe department to sort it out with kindness and compassion, knowing that the individual you are interacting with has likely been working 12-hour days.
3. Mind your sounds.
There are many things you can do to make the sound department adore you. The most important thing is to be mindful of your voice when you are not in a shot but near set. Be silent when the cameras are rolling, always.
Furthermore, when you are rehearsing or preparing for a scene, take note of your movements and what sounds they cause. Are you wearing shoes that squeak? Are you setting props on a surface? If you set a prop on a glass surface, notice if it makes a clinking noise and talk to the prop department about what you can do to eliminate the noise.
Lastly, don't forget to make sure your mic is off when you leave set to use the bathroom or to chat with your fellow actors by craft services.
4. Communicate with the prop department.
Actors hold and use a variety of props and consume (or pretend to consume) food, beverages, medicines, etc. Make sure you've notified the AD of any food allergies prior to the shoot.
Also, stay in communication with the prop department. Swallowing a pill? Find out what the fake pills are made of or how you can mime this action. Handling a knife? Be aware of the sharpness of the utensil and do a few practice rounds of veggie slicing if you need to. It's always better to be in communication prior to filming a scene so don't be embarrassed to speak up with a question or concern.
5. Communicate with the AD, always.
Going to the bathroom? Tell the AD. Grabbing a bottle of water? Tell the AD. Doing anything other than being ready in the holding area or your trailer? Tell the AD.
You may think that your 60-second adventure to grab a snack is inconsequential given the eight hours you've already been on set. But trust me when I say that the moment that you leave the holding area or your trailer is the moment you're needed.
6. Mind your fidgeting.
Be an editor's dream and mind your fidgeting, including fixing your hair and adjusting your wardrobe between and during takes. You may not even realize what you're doing but something as innocent as brushing your hair over your shoulder in the middle of a shot makes it difficult for an editor to maintain continuity.
7. Respect your studio teacher.
Remember, you are to always stay on top of your academic responsibilities. Your studies should be a priority! Be sure to respect the studio teacher and hand in your work on time.
And of course, have fun on set. If you're happy and enjoying your work, your positivity will spread and impact those around you. We are in this business to tell great stories and to have fun while doing so!
The views expressed in this article are solely that of the individual(s) providing them,
and do not necessarily reflect the opinions of Backstage or its staff.