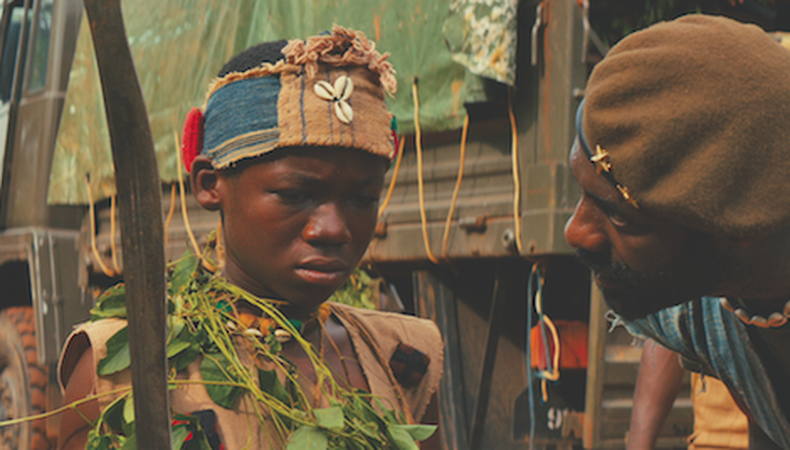 Perhaps it's their ability to let go of self-consciousness or the absence of cynicism in their worldview, but young actors, from Dakota Fanning to Abigail Breslin, have been capable of exuding experience beyond their years. Here are five recent portrayals from child and teen actors that offer valuable lessons on the anatomy of a riveting performance.
Marsai Martin, "Black-ish"
Nailing the skill of comedic timing before hitting your teens is a feat that Martin has mastered as Diane Johnson on the ABC comedy "Black-ish." She grounds the character, who easily could've teetered into the overblown, with a brassy and whip-smart performance. Despite being only 11, she holds her own opposite co-stars including Tracee Ellis Ross, Anthony Anderson, and Laurence Fishburne.
Abraham Attah, "Beasts of No Nation"
As the young village boy-turned-child soldier at the center of a tragic drama, Attah's main objective by the end of this Cary Joji Fukunaga–directed Netflix film is to convey the hard-won seriousness of a fighter. His onscreen evolution proves that range within one's own craft, as well as a deep understanding of a character's world, can create a moving performance fueled by more than just the innate tension of life-and-death stakes.
Holly Taylor, "The Americans"
Watching Taylor on the FX series, now in its fourth season, is a lesson in measured restraint. Her portrayal of Paige Jennings, oldest daughter to Soviet spies Elizabeth and Philip (Keri Russell and Matthew Rhys), combines the emotional naiveté of a young adult with a fierce sense of integrity, leading to one of the series' biggest plot twists. The now 18-year-old has been on the show since she was 13 and has only deepened her delivery.
Hudson Yang, "Fresh Off the Boat"
As the oldest brother of three in the Randall Park– and Constance Wu–starring series, Yang is the hip-hop–loving heart of this comedy about an Asian-American family living in Orlando, Florida. As he chases his own version of the American dream alongside his father (Park) and a cowboy-themed restaurant, Yang deftly expresses the frustration that can come with having an immigrant family in the U.S., but still manages to keep the laughs coming.
Gabriella Pizzolo, "Fun Home"
Filling a Tony nominee's shoes is intimidating, but Pizzolo takes the role of Small Alison Bechdel head on and creates a new take on the youngest incarnation of the lead protagonist. After acting as the understudy for three of the show's children, including Sydney Lucas, her now full-time portrayal of the little girl has an earned assuredness that speaks volumes of her confidence in the role. However, the young actor is no newbie to the Broadway stage: She was one of the four "Newtildas" in the 2013 rendition of "Matilda the Musical" in which she made her White Way debut. It's evident her move from "Matilda" "chokey" to "Fun Home" coffin has been a successful one!
Inspired by this post? Check out our audition listings, which you can sort by age!