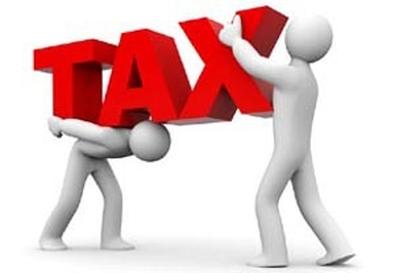 We prepare tax returns for child actors as well as adults. Sometimes the rules we explain to parents who have invested in their child's career conflict with what they have heard on the street from other parents. The most difficult concept for some to accept is that allowable deductions can only be used against the child's income. Parents are not permitted to include their child's expenses on their own tax return.
Although child actors are entitled to use the same deductions as adult actors, they must—just like adults—be able to prove that their expenses were paid for out of their own pocket. An adult actor can't deduct expenses paid for by someone else. In an audit, the Internal Revenue Service will want to see proof that those costs were paid from the income of the person claiming them.
So what happens when a child's income doesn't come close to the investment of his or her parents? Then, for obvious reasons, it's the parents' natural inclination to want to deduct those expenses on their own return. But this isn't allowed. Why? Because the child is the person actively engaged in the search for income, not the parents.
One option for parents is to consider those expenses a loan to the child, to be repaid when the child finally has sufficient income. But when mom and dad have incurred hundreds if not thousands of dollars in expenses, it's difficult to suggest that they retain the receipts and records until a later year, especially when there's no guarantee the child will ever be able to pay them back.
What further complicates the issue is that California, New York, Louisiana, and New Mexico demand that a portion of a child actor's income be set aside in an escrow account, commonly referred to as a Coogan account. After the agent and manager fees have been paid, state and federal taxes have been withheld, and the required amount has been placed in the Coogan account, quite frequently there is insufficient income left over to cover the remaining expenses of pursuing a career.
Here are the basic rules regarding a child's tax return. Your child must file a personal return if he or she made less than the standard deduction ($5,700 for 2010) and wants withheld taxes returned. In such a case, all the income tax withheld will be recovered. If a child is paid in cash (which includes checks and income reported on a 1099-MISC form) and the income is greater than $400, he or she is required to file a tax return to satisfy the self-employment taxes on what was earned. Children who make more than the standard deduction must file a return to show that sufficient taxes have been withheld from their paychecks. That usually requires proof that the child's career-related deductions are valid.
I urge all parents to carefully document all the expenses they incur on behalf of their child and keep those receipts until he or she comes of age. As exciting as it may be to help your child build a career in this industry, a positive lifelong relationship with him or her should be every parent's goal. We have all heard the stories of former child actors who find out that the money becoming available to them as young adults is significantly less than they anticipated.
While the harsh reality of the industry is that only a small number of actors, young or old, achieve significant success, young people become adults expecting to someday have access to all the money they assume has been saved for their future. As the parents of these children, it's a good idea to document all the money you had to spend on their behalf.