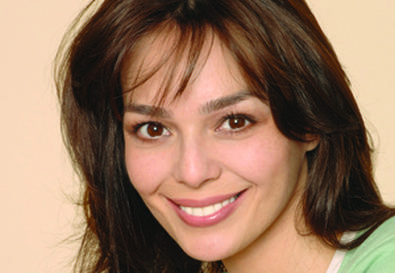 Veronika Dash

New York; 'Cadillac Records,' 'Rescue Me'
Many of the acting teachers I choose to work with I find through word-of-mouth suggestions from my fellow actors. If someone recommends a teacher they liked, I'll research him or her online and ask if I can audit the class before committing to it. I usually know whether or not he or she is right for me within the first 15 minutes. Does the teacher bring something new to the table? Will he or she give me personal attention? And most importantly, can the teacher inspire me to be better?
The teachers I learn the most from are the ones who challenge me and aren't afraid to criticize my work, even when I think I've mastered it. They constantly offer new pearls of wisdom, such as "Don't go bigger; go deeper" or "Never call cut on your performance" or "Trust your inner genius." By constantly feeding my curiosity and engaging my creativity, they remind me of why I chose this career and the deep passion one must possess to pursue it.
As actors, we always want to do well, give Oscar-worthy performances, and impress others with our transformations. Yet I'll never forget when my acting coach told me that in order to become a great actor, "you must let go of the want to be good and just be in the moment." Anytime I feel myself judging my performance while I'm acting, I hear his Romanian voice in the back of my head: "The magic is broken." The great teachers I've chosen have taught me to find the magic and the different techniques to capture it consistently.
Elaine del Valle
New York; 'The Sopranos,' 'Dora the Explorer'
"When the student is ready, the master will come." There is no sentence that better describes my experience in choosing my acting teacher.
If you've been in the business a long time and are immersed in the world of art and acting, you've likely overheard dozens of conversations about whose classes are most worthwhile. Respected word of mouth is undoubtedly the best way to find the right teacher for you. For me, about 15 years ago a fellow actor, who had much more experience than I, was always going on about her teacher, Wynn Handman. It was as if, if you hadn't studied with him, you hadn't really studied at all. I must admit, back then I didn't dare think I was qualified enough to be accepted into a class of students cherry-picked by Mr. Handman.
A few years later, I was taking an eight-week on-camera technique class. My teacher noted that she was trained by none other than Wynn Handman. Ten years later, a more confident, more experienced me was sitting in the office of a legit agent. She looked at my résumé, ran down my training, and said, "It's not as if you've studied with Wynn Handman or anything!"
That was that. This name had haunted me for over a decade, and I was determined that it would never get the better of me again. I began my search. He's not listed and doesn't advertise, but I managed to track him down by way of a New York Times article. Upon my inquiry, I found that Mr. Handman's class met twice per week, four hours per session, and required lots of outside rehearsal, because every student worked every time. I also found that most of his students have trained with him for years.
Today, after being a student of Wynn's for more than three years, I have an award-winning one-woman show, "Brownsville Bred." I count myself amongst the most fortunate actors in the world, to have learned from and gotten to know the now 88-year-old Wynn Handman.
Rachel Germaine
Los Angeles; 'The Sarah Silverman Program,' 'The Riches'
I have a B.A. in theater and have been taking class on and off for years. When I moved to L.A. and began auditioning for film and television, I found myself in a whole new world of obstacles. I knew I had talent, but why was I getting overwhelmed by such seemingly underwhelming sides?
I wanted a class that focused on current multi- and single-camera material. I wanted a teacher who had his or her ear to the ground and knew how to help me get over my auditioning hurdles and become the actor I knew I could be. For myself, I believe in experiencing all techniques. If you discover something new that works for you, by all means take it and add it to your actor's toolbox. It's important to know exactly what you want from a teacher and what you want to work on.
Lesly Kahn has a true passion for the craft and understands why actors can get so caught up. She realizes the challenges we face day to day and how important it is to have a solid support system in our lives. After asking fellow actors about her program, visiting her website, and meeting Lesly personally, I was ready to take the plunge. Classes can be expensive, so it was really important to me to get a full evaluation of the studio.
Lesly has helped me take copy and understand exactly what the writer is asking me to do. I can now look at my auditions not as overwhelming obstacles but as opportunities to be the solution to the production's problem. Class should be the place where you can fall down over and over and not feel like an idiot. Lesly provides a fantastic environment where "daring to suck" is your only option.