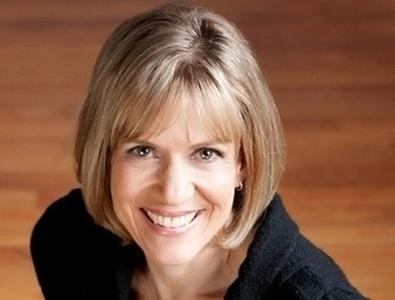 When parents first call me about acting lessons for their child, they often say, "I've heard you are really good with kids!" I have to admit it's true! Relating to kids comes naturally to me. There are also many other teachers out there who work well with children and teens, so what is the key? What ingredients need to be present to make it most rewarding for your child? Here is a list of things to look for when choosing an acting teacher for your young performer.
Trust. Acting is intimate. In order to act well, kids need to access their emotions and dig inside themselves so they can relate to the characters they portray. Learning to act takes courage as they share personal stories, take risks with their feelings and try new things in their performance, so it is essential that their learning environment be safe. While giving young students feedback, a good teacher will also be supportive and encouraging. After all, this is about working towards your child's dream! The teacher needs to build healthy relationships with the children, based on genuine care for each student. Students should never be torn down or abused as part of the learning process! By fostering mutual respect and optimism, a good teacher creates a dynamic that nurtures growth.
Respect. I'm not talking about politeness here. Some people think of children as less important or less capable than adults, and treat them as such. Find professionals who treat your child with the full respect due to all people, regardless of age. This means speaking to children as equals. A good teacher will not talk down to his students, but give them the credit for being able to handle reality. Granted, there are certain age-appropriate adjustments to make when talking about mature subjects, such as sex, drugs, or violence, but kids need honesty. Teachers need to be direct with feedback, rather than sugar-coating it. If a student has a bad acting habit, the teacher has to call him on it! Kids can handle constructive criticism and need to hear it in order to learn and grow as actors.
Fun! While some adults seem to have forgotten that life can be fun, kids still believe it should be fun—and the kids are right! Learning is hard work, but when a teacher makes it playful, it feels effortless. Allowing students to play and explore is part of the process. They need to be creative and experiment with it. This is a place where they can let loose without being judged. They will be encouraged and praised for their efforts. Kids should come out of class feeling energized! They will have smiles on their faces and be eager to put what they've learned to use.
Empowerment. One thing I always do is give my young students tools they can use when they are on their own, without me to guide them. I teach them to self-direct, so they have the skills to make independent choices in their acting. The goal of a good teacher is to empower a student to incorporate all the knowledge gained in class into who they are out in the real world and make it their own. I take great pride in watching a student put the work she's done in class with me into motion in front of an audience or camera. If I've done my job well, she exceeds her own expectations and grows into a greater, more confident performer—and person—as a result of our time together.
Remember to look for an acting teacher who specializes in working with young performers when you look for classes for your child. Entertainment is a tough, adult-oriented business and you want someone who is not only good with kids but has the chops to teach the craft. Every experience your child has while growing up can contribute to his becoming a happy, well-adjusted adult, so make sure you find someone who is going to support you both on that road.
Master your craft, empower yourself, and enjoy the journey.
Inspired by this post? Check out our television audition listings!
Want more advice from Denise Simon? Watch here:
The views expressed in this article are solely that of the individual(s) providing them,
and do not necessarily reflect the opinions of Backstage or its staff.