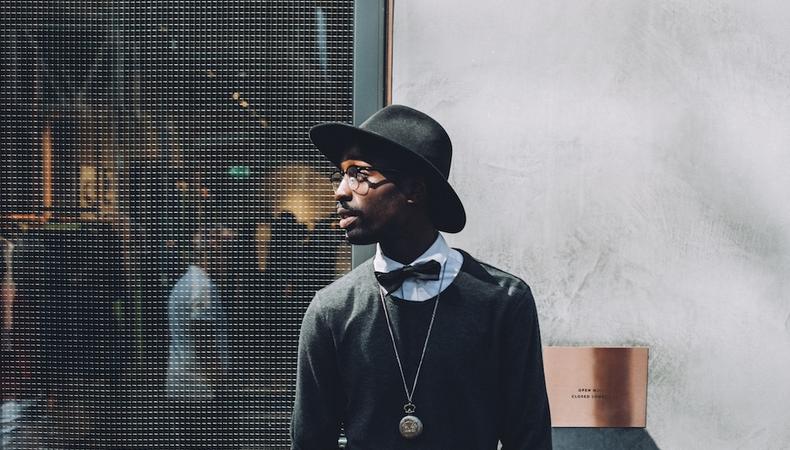 The right clothes help actors look and feel the part and often help establish their type. You can create a different persona, depending on what you're wearing. An expensive suit will create a different look and quality than jeans and a T-shirt. Uniforms, dressy evening attire, and camping outfits create distinct looks, and you usually feel different when wearing each. The clothes that you wear to auditions can often influence how directors, agency executives, and clients view you—and they can also be a subliminal callback and booking factor. You and your representation work hard to get auditions, so always be prepared with the appropriate wardrobe to visually create the roles.
In order to decide what you should wear to an audition, it is important to understand the terminology casting directors use to describe the designated audition wardrobe. Here are a few of the phrases you're most likely to encounter:
Casual or Home Casual: Clothing worn for relaxing or socializing with friends at home
Upscale Casual: Fashionable yet comfortable party clothing
Outdoors or Camping: Jeans, sweaters, denim, wool shirts and jackets
Formal: Very dressy outfits, i.e., tuxedos, cocktail dresses
Business or Spokes: Business suit or a nice shirt and tie for men and a tailored dress or a suit for women
Trendy (usually for men and women under thirty): Jeans, cool t-shirts, and the latest fads in clothing
Uniforms: Outfits worn by policemen, military officers, doctors, nurses, priests, nuns, pilots, postal workers, etc.
Work Clothes: Clothing associated with an occupation like a waitress, trucker, realtor, construction worker, farmer, mechanic, etc.
Sports Outfits: Attire worn by a baseball player, bowler, equestrian, skater, hiker, etc. These terms are often used theatrically when describing wardrobe that is character-specific.
Now that we're on the same page, let's go through some clothing dos and don'ts. Since commercial auditions are usually on-camera, it is beneficial to know which colors, styles, and patterns will help you look your best. Most of the time the camera will shoot you from the waist up, so focus mainly on that part of your wardrobe.
Choose jewel tones and rich autumn colors (except orange, yellow and gold). Burgundy, emerald green, moss green, purple, grayish blue, and denim blue, are some of the warm colors that enhance skin tones, frame the face, and give it focus. Grays and browns don't enhance most skin tones and hair colors but also do not distract.
Choose tops with collars or V-necks. They are 
the most flattering on-camera. Turtlenecks might have the clients wondering why you are hiding your neck. Crew- and cowl-neck tops can make your neck look distorted.
Avoid busy patterns, stripes, bright colors, shiny jewelry, and garments with distinguishable logos. They draw attention away from your face. Avoid black, dark blue, white, beige, and light pastel colors. These colors usually reflect or soak up the light. Thus the camera captures a dimmer-looking face. If you are playing a role where you need to wear black or white, then don't be concerned because everyone will have the same disadvantage. Red records differently on every camera, therefore, it hardly ever looks like the red of the garment being worn and can appear orange, which is usually not flattering.
Avoid wearing clothes that show too much skin or cleavage, unless the commercial calls for it. Depending on the actor's body, it can be distracting or send the wrong message. 

In order to learn what your best colors, hairstyles, makeup, and clothing choices are for auditions, I suggest that you take an on-camera commercial class and each week try out different looks, colors, and wardrobe. Ask the teacher for feedback.
The views expressed in this article are solely that of the individual(s) providing them,
and do not necessarily reflect the opinions of Backstage or its staff.