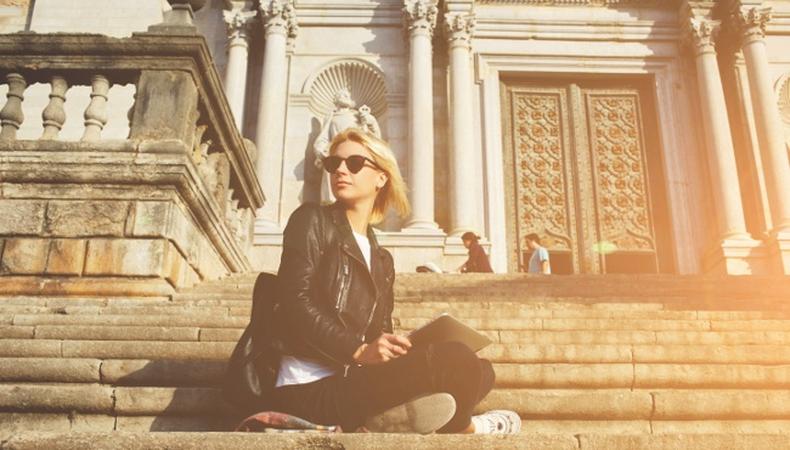 Finding the right college is often just as daunting for parents as it is for prospective students—endless campus tours, road trips, informational interviews, financial aid negotiations, and the list goes on. Luckily, Backstage is here to help! We spoke with Tracee Duerson, director of admissions at the Theatre School at DePaul University, and Paury Flowers, recruitment coordinator at Temple University's School of Theater, Film and Media Arts, to break down the five questions students and parents should ask to get the most out of their next campus visit.
"What kind of education does this program offer?"
This one may seem like a no-brainer, but it's not uncommon for students to visit a school based on reputation alone without any knowledge of the actual program. Will they graduate with a B.A. or BFA? Is it a conservatory education or is a broader liberal arts curriculum available? What are alumni doing postgraduation? "That's something that they don't always know, so that's a good one for them to start on," Duerson says. "It's important for them to ask about what the course curriculum looks like for each of the different majors that they're looking into."
"Are current professors working professionally in the field?"
Flowers says that this is the first question she tells visitors to keep in mind, "because that directly translates to the kinds of opportunities that are going to be available to the students." If a professor continues to act and audition for the stage and screen, or if he or she runs a theater company or directs local stage productions, the opportunities for students to learn hands-on by volunteering, interning, and even getting cast by those teaching them increase exponentially.
"What's the surrounding cultural community like?"
Particularly with city-based schools (as so many of the nation's top performing arts schools are), it's important to have a grasp on what the off-campus theater community looks like. Take DePaul University and Temple University, located in Chicago and Philadelphia, respectively. Their cities have thriving theater and arts scenes that are further nurtured by local students. Beyond the obvious employment and experience opportunities, a pretty great bonus to being near good theater is simply being an audience member. "[Students] could go to a show almost every night of the week if they wanted to, and some of them do! It's great that they're actually able to watch what they're doing be put into practice at a professional level," Duerson says.
"Is it actually practical to get a degree in performing arts?"
We know this question runs through your mind—and it's one that administrators like Duerson and Flowers hear every day. While success, of course, doesn't come without the proper amount of effort, it's important to remember that success within this industry can and should be measured in different ways for each individual. As long as students are being properly educated doing something they love and have a talent for, the cards will fall into place. "You want [students] to be excited to go to class every day," Flowers says. "You want them to race to their classes. You want them to do well. And if they're going to do something that makes [the parent] happy that they don't really want to do, they're not going to put the same type of energy into that."
"What kind of college experience best fits me?"
Do you want to be in a city? Do you want a conservatory-style education? Does this school fit your extracurricular interests and aspirations? Flowers, for one, says she has spoken with students who "think that they're really excited about conservatory-style training until they realize that means they don't get to tap out of that experience at some point to feed the other parts of their soul—the part of them that may want to learn about tech or might want to learn about business." Just like acting itself, making such decisions will come after a certain amount of self-reflection and internal debate. "Students will find their way and should love what they're doing when they graduate," Duerson says. "That's the point in the end."
Want more? Check out news and advice from our college guide!