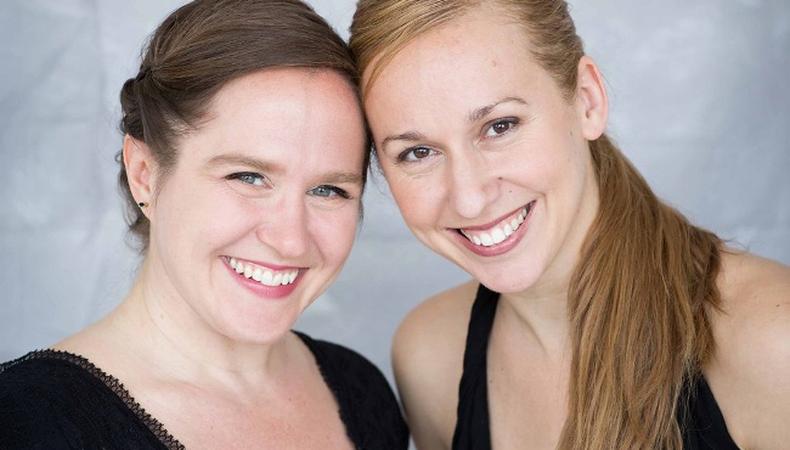 SYREN Modern Dance, founded by Kate St. Amand and Lynn Peterson in 2003, is a New York–based dance company whose mission is to place dance within a broader social context and harness the singular power of live performance. We chat with St. Amand about working in New York City, overcoming challenges, and her advice for dancers on a budget.
What are your biggest goals as a company?
In the vast sense it's to make a decent living and have a touring company. Specifically, what that looks [like is to] be at the helm, running an organization with Lynn—and a fiscally happy one at that—with a small but energetic staff, board, and company of dancers with an international touring schedule. Also, a very real and well-run teaching component; we never want to stop bringing dance to anybody who wants to learn it. We want to bring dance to new audiences, but we also want to cultivate interest in anybody who would like to continue our teachings as well.
READ: 9 Legendary NYC Dance Teachers
What advice do you have for dancers on a budget in terms of getting to enough classes and staying fit for auditions?
We've all been there. I ate a lot of bagels and slices of pizza my first couple of years out of school! Lynn and I believe full-heartedly in following your gut and leading with your gut. We both graduated from [SUNY] Purchase the same year and of course moved to New York, like I think every other classmate did, with no regrets and went to a bunch of auditions. But within that first year out, we knew that we wanted to make work and make an organization and travel the longer arch, so we looked at what we had in front of us and what we could do. For SYREN Modern Dance's first event, we literally just rented City Center Studios and packed it. We made flyers, we made postcards, we got everybody in the world we could think of to come.... We just started renting studio space and basically giving ourselves class and phrase work. We had a bunch of people who graduated with us, and we would jam together in the studio; that to us felt so much more right and we followed that trajectory.
What is one of the biggest challenges you had to overcome as a company?
There was a shift about four or five years into the company where our position had to become a lot clearer. We had to dig in our heels and say, "OK...there are a lot of independent choreographers making work, and that's a very valuable part of our community, we always will need that," but we had to decide, is this what we are doing, committing to each other and this, long term? Do we really want to be directors of a dance company and run an organization? There was a big shift of dancers at that time, and it was everything happening at once. We decided yes, this is it, this is right.
READ: How to Become a Dancer
What advice do you have for emerging choreographers looking to relocate to New York City?
It's a very saturated market, but with the incredible number of choreographers and dancers also comes an incredible amount of inspiration and energy. That's why New York is a place like no other. To work in this city and be surrounded by choreographers and dancers, it does elevate you in a way that only New York can. It drives you absolutely insane, but through that insanity you know great work can be made. Similar to what I said before about just staying focused and following your gut, anytime we've been swayed and didn't follow our gut, it ended up being a disaster. The more we just stayed focused on creating the work that we felt was right, those are the times when everything made sense and was successful. Stay true to what you set out to do.
Looking to move your dance career forward? Check out Backstage's dance audition listings!