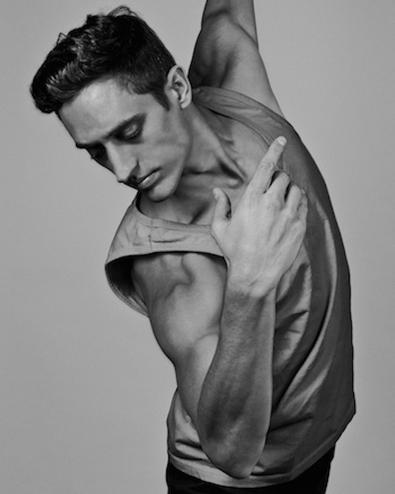 As resident choreographer and soloist dancer with the New York City Ballet, Justin Peck has been one of NYC's premiere choreographers for nearly a decade. But with the revival of the Rodgers & Hammerstein classic "Carousel," he makes his first foray to Broadway—a feat he considers a "return to [his] original point of inspiration." During a break from tech rehearsals for the anticipated tuner, which opens at the Imperial Theatre April 12 starring Jessie Mueller and Joshua Henry, Peck spoke with Backstage about creating an entirely new movement vocabulary for this reinvented staging, and how actors intimidated by dance can open themselves up to physicality.
For a musical like "Carousel," how intertwined is the choreography with the direction?
"Carousel" is a show that has a lot of real estate for dance, but it's also a show that hasn't necessarily been fully integrated in past productions. With the intention of this revival, something [producer] Scott Rudin and [director] Jack O'Brien and I really wanted to do was create a very movement-driven production, in a way that hasn't previously been done.
How can actors intimidated by dance approach movement?
I would recommend exploring as much movement potential as possible. The really exciting moments for me [on "Carousel"] have been not necessarily working with the most dance-trained actors, but working with actors like Joshua Henry and Lindsay Mendez, who have a natural movement quality to them but aren't necessarily super trained in dance. They have been really open to the idea of moving in the show. That's another thing I'd recommend [to actors]: Have an open mind toward any sort of creative process in regard to creating movement.
What are the major distinctions between choreographing for theater and choreographing for ballet?
Where do I begin? There are a lot of differences, but there are also a lot of similarities. The scale of doing a Broadway show is bigger than anything I've done in the ballet world. A lot of the movement in the show is kinetic and it's all about energy. It's not so much about line and refinement and precision with footwork, which you would find in ballet. There is a lot of dialogue amongst the creative team with the realization of this show. In the ballet world, it's a little bit desolate for me as the choreographer because I'm basically given free rein to do what I want, which is great, but also I am having to go at it alone in that world. Theater is more collaborative.
READ: Dance Tips From a B'Way Casting Director
What has it been like to work with actors who are perhaps not hyper-trained in dance?
It's been really great, actually. There is more dancing for the leads than there has ever been in previous productions, so I've had to take a fair amount of time to experiment with these actors and see what their capabilities are. Back in January of last year, I took a week with Joshua Henry just to play around in the studio and see what kind of instrument I had to work with. That was really informative and gave me the confidence to actually give him some movement throughout the show. Typically, the role of Billy [Bigelow] has been, as they say, a "park and bark" role—a big vocal role. This production will show different sides of Billy.
When working on a revival of a beloved American classic, is there a balancing act between creating new movement and paying homage to the original material?
In a more general sense, [this production] pays homage to the original in that the original had choreography with a somewhat balletic base to it. My work obviously has that similar foundation. But the movement in this production is completely original, it's been rethought. The ballet has an adapted narrative to it.
Coming from the ballet world, is there anything that has surprised you about working on Broadway?
I don't know if it's like this with every project, but there has been a great amount of support and time and encouragement toward developing an entire movement vocabulary for this show. I have been given multiple sessions of dance preproduction to try a lot of different things, experiment, and hone the vocabulary before getting into the room with the entire cast. I would imagine it's probably because creating and producing a Broadway show is such a big endeavor and a big investment and a big deal, and a producer like Scott Rudin, especially, wants to make sure that it's done right and that the show is well presented and well respected.
What advice would you offer to someone who wants to get into choreographing?
Just start making work, even if that means moving furniture in your living room so you can create movement phrases or sneaking into studios. When I was first starting out as a choreographer, I can't tell you how many dance studios around New York City I snuck into and got kicked out of. It's challenging to get the time and space to pursue choreography. It's a high-maintenance art form because you need dancers, you need time, you need very specific studio space. I have always considered it to be a very craft-based form, and I think practicing and going through the process of making work is the best way to learn how to do it.
Ready to hit the stage? Check out Backstage's theater audition listings!