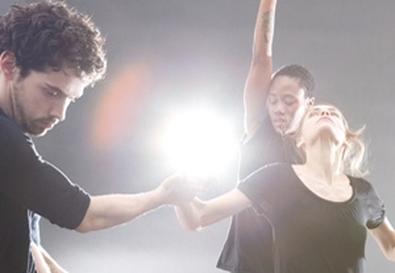 For Wally Cardona, work begets work.
"Most of the performances of my choreography come about because I'm doing work that crosses the path of someone who then invites me to become involved in a project with them," says the Brooklyn, N.Y.–based, Bessie Award–winning contemporary choreographer. "I very rarely have work that comes simply because I've sent out a DVD and a press kit. I've gotten a couple of gigs just from sending out materials, but those jobs are usually very finite. They're just gigs. Whereas the other work I do feels more like part of a living process—making work and then meeting people who, at that time and place, in some way share some kind of interest or way of looking at things that leads to further opportunities and an organic growth for me and my work."
But if the best choreographic opportunities derive from previous showings of your work, how do you get that very first chance? According to Cardona, you have to begin choreographing even before you have any invitations to produce your work. After less than a year of dance training, he got his first professional job performing with a small modern-dance company in San Francisco. But he quickly said to himself, "I have to get out of here. I shouldn't have gotten this job. I really don't know anything."
He then moved to New York, where he earned a degree from Juilliard and performed for eight years with the Ralph Lemon Company. "The work I did with Ralph was very collaborative," Cardona says. "Most of what you would perform onstage had come out of your own body. He was really much more of a director, which was fantastic for me, because I always knew I wanted to make my own work."
It was while he was assisting Lemon on a piece for the Lyons Opera Ballet that Cardona started creating a solo of his own. "I would just go into the studio when it was free and work by myself," he says. "There were no producers interested in my work, no production in sight, but I'd still go to the studio and choreograph every day, just because I was interested in making movement. One day the director of the company became aware of what I was doing. He arranged for me to do an informal showing of the solo I was working on and then invited me to present it at the Cannes Festival, which he was also directing at that time. So that's how I got my first big chance."
Soon after his showing at Cannes, Cardona began touring solo works and teaching all over the world. While working in Korea, he was seen by a French choreographer, who commissioned him to create a work for his troupe. That job evolved into an ongoing "exchange," whereby the choreographers would alternate creating pieces for one another's companies. By 1995, Cardona had gotten a full evening of his work produced by New York's Danspace Project at St. Mark's Church, for which he put together a four-member company, the Wally Cardona Quartet. He went on to show work in New York at Dance Theater Workshop and the Joyce Theater, as well as at Jacob's Pillow and numerous venues throughout the country.
After seeing a performance of Cardona's work, Joseph Melillo, the Brooklyn Academy of Music's executive producer, commissioned him to create a piece for BAM's Next Wave Festival in 2005, and again in 2009. "The most wonderful thing about the BAM invitations, besides the great honor," Cardona says, "is that they came very far in advance—several years, actually—so I had the time to really create pieces specifically for that space. And I didn't have to make any compromises. I could fulfill every wish and fantasy that I've ever had for my work."
Born in California and raised there and in New Mexico, Cardona, 43, didn't begin dancing until he was an adult, though he had been a competitive gymnast and a serious clarinetist as a youngster. "I went to an adult beginner ballet class and it was utterly humiliating," he says, "yet there was something about it that clicked with me. I assume it had to do with the chance to combine the intense physical rigor I was used to as a gymnast with the art-making aspects of life I had experienced as a musician."
Even today, Cardona is motivated by that initial attraction he had to dance: "I continue to be fascinated with the physical workings of the body, but I don't see it as sport. There's a presence in a body, a person's thoughts, their muscular history, their awareness of space and how they see themselves in the world. I'm addicted to those things, and they're limitless. That's what keeps me choreographing."
You can see Cardona's latest work, "Really Real," Nov. 17–21 at the BAM Harvey Theater. It will feature a new sound score by Phil Kline, performed live by the Grammy Award–winning Brooklyn Youth Chorus.