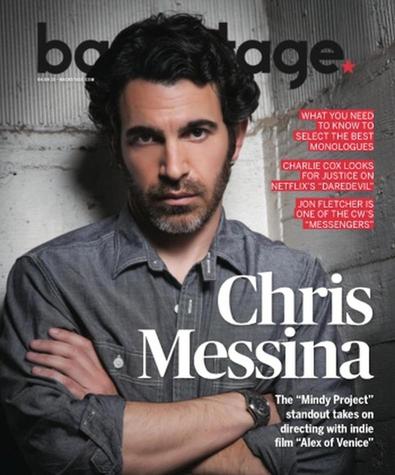 Chris Messina is posing for pictures in front of naked men and women in an airy downtown L.A. loft high above the city. These are mannequins, but it could happen: "The Mindy Project"—on which Messina plays Mindy's love interest and a father-to-be—is one of the most daring primetime network comedies. "They do push it, don't they?" he says with a laugh of the show that featured anal sex as a storyline this season. "I'm proud to be on a show that pushes the boundaries."
Did he ever imagine his TV follow-up to compelling dramatic arcs on both "Damages" and "The Newsroom" would be having a sitcom baby? "Never! It's funny because when I signed up to do the show there was a line where Danny said [to Mindy]: 'You should lose 15 pounds.' He was such a dick. So I would have never guessed that girl would have been having his baby. And I would never have thought I'd be having a baby on a Fox sitcom."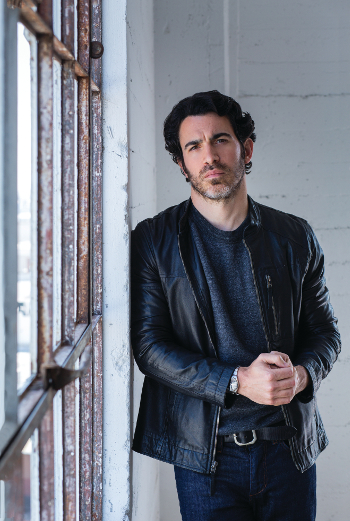 With the show's future hanging in the balance—the season finale hedged its bets with sterling dramatic work from Messina in an ending that could prove final—he is days away from domestic theatrical and on-demand distribution for his directorial debut, "Alex of Venice." A low-budget indie, the likes of which he cut his teeth on long before TV stardom, the film is an intricate character study of a family in transition. "It's really an actors' piece," he says of the story honed from an initial script that featured many more characters, "and that's what I was looking to do."
Mary Elizabeth Winstead plays attorney Alex, of Venice, Calif., a beach town that, like almost all the characters in the film, is in transition. Obsessively driven by her passion for work and one particular environmental cause, Alex fails to notice she is no longer connecting with George (Messina), her stay-at-home artist husband and father of their 10-year-old son, Dakota (Skylar Gaertner). In addition, she must manage the other family members in her home: her sister, Lily (Katie Nehra, also a co-writer), and her father, Roger (Don Johnson), an actor still most known for a role on a long-ago TV show, with early-onset Alzheimer's as his new "part."
"Don put up a good fight not to do it, but I'm glad he did because he's terrific in it," says Messina. "I've always thought he was a great actor, and I wanted someone recognizable in this TV-iconic way for the part. I also wanted someone beautiful, vibrant, and very much alive, because this disease isn't just for decrepit people." For his part, Johnson is relieved he gave up the fight. "Chris is just a wonderful person, period! A gifted filmmaker and a master of the language of artists—of every sort, not just actors. Working with him was a joyful experience."
For Alex, the anchor of the film, Messina knew he needed more than the best actor for the role. "I needed a captain, a team leader. It's a small movie; we were changing in the car and going, 'Let's run over here, the light's really nice.' Mary Elizabeth was not only fantastic every day as an actress but a real leader and friend."
In person, Messina is immensely likable, in no small part thanks to a gratitude for and humility about both his job and good looks (which presumably led to the role of Dianna Agron's husband in the video for Sam Smith's "I'm Not the Only One" last year). "I honestly have always felt short, ethnic, and not wanted," he announces.
Unsurprisingly, he has made many friends along the way, some of whom dropped everything to appear in small parts in the film. "I got these great actors like Beth Grant, Michael Chernus, Marin Hinkley, and Matt Del Negro. Matt also directed me when I acted, so he really did me a big favor." Jennifer Jason Leigh also has a cameo (Messina starred with her in 2010's "Greenberg"), though he admits, "I was most nervous when she was there."
Winstead confirms what all of these actors already know. "Chris is an unbelievably giving person who goes out of his way to make everyone feel special and important, while being the most self-deprecating person alive toward himself." She also speaks highly of his prowess as a director. "When he wants something different from an actor, he just lets the scene play out until he finds it. He never forces anything. It's such a fun way to work."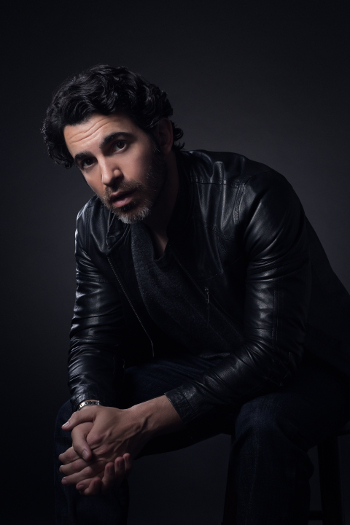 Messina does not appear throughout the film, a problem only for his fans. "It's probably better for the film that I disappear. But I wanted to experience what it would be like to act and direct, which as you can imagine is complicated but fun." For the directing part, he drew on his own myriad experiences. "I met Francis Ford Coppola after working with Gia Coppola [on 2013's 'Palo Alto']. We talked for a long time and he said, 'Do silent takes.' What a gift." From Sam Mendes, who directed Messina in 2009's "Away We Go," he learned to draw out a performance. "This scene wasn't working, so Sam kicked everyone out while we changed some stuff and really got underneath the scene. The result was amazing. He said, 'My job is to let the gift out. We needed to get your gift out, show why you were cast in the role.' That was really profound for me.
"With Woody Allen [in 2008's 'Vicky Cristina Barcelona'], if he's talking to you, something's going wrong. If he leaves you alone, he feels like you're in the right pocket. With Skylar in this film, he was so open and an old soul who was best when I left him alone. Fantastic. Whenever I really gave direction, he wasn't as good. I did a lot of dumb things on the film, but the best thing I probably did was stay out of the way."
The "dumbest thing" he did was return to "The Mindy Project" a week after wrapping his film. "I was completely depleted, and it was kind of a disaster. They'd say, 'We're turning round, you've got 15 minutes,' and I would go to my trailer and edit the film."
Not that you'll catch him complaining. "There are a million actors who will pick up this magazine and be like, 'I'm fucking better than that guy, I deserve that more.' And you know what? They do. It's hard to get a break—you've got to be lucky and work your ass off. I know lots of great actors who can't get arrested, for no reason. But I tell everyone, 'Make your own shit. Don't wait for anybody. The majority of stuff you're auditioning for is shit anyway. You'll be more powerful and feel more in control of your destiny.' "
Messina considers his own big break the role of Claire's husband, Ted, on the last season of "Six Feet Under" a decade ago. "I was a Republican lawyer, which was a blessing and a curse as an actor because people then wanted me to be Republican and buttoned-up. But the show was so popular and it was the last season and that really changed things."
These days, he says he still worries that "at any minute they're going to find out you're not good enough. That's certainly a plague of mine. But it's a weird, great life being an actor. Acting is like this weird mistress that is sometimes gorgeous and lovely, and sometimes just doesn't show up. She's not there for you but you keep wanting more and more."
Want to read more? Check out our Backstage covers here!