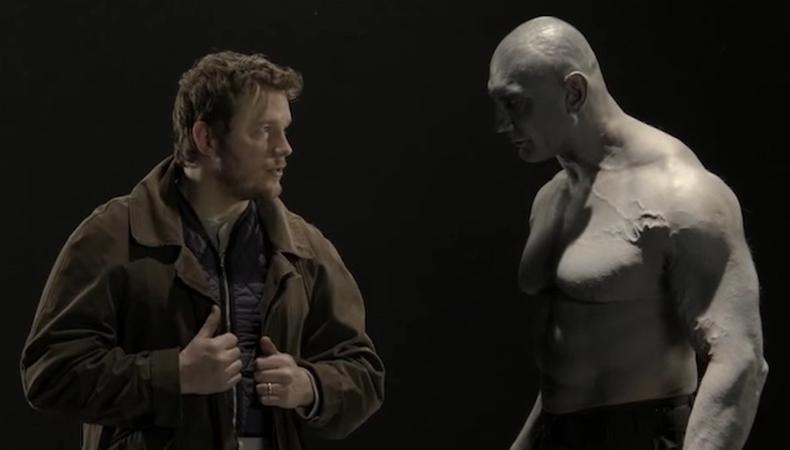 We've known since his early days on "Parks and Recreation" that Chris Pratt had the talent and the charisma of a movie star. The last few years have gratiously seen that potential turned into a reality with blockbusters like "Guardians of the Galaxy," "Jurassic World," and now, "The Magnificent Seven" with Denzel Washington, which hits theaters Sept. 23.
Pratt's transformation really started with "Guardians" in 2014. The role of Peter Quill (aka Star-Lord) so perfectly struck the balance between Pratt's humor, his everyman likeability, and (after losing a few pounds) his devilish handsomeness.
READ: "How to Fully Embody a Role"
We've previously taken a look back at his hilarious audition for Andy on "Parks and Recreation," and this Marvel screen test between Pratt and "Guardians" co-star Dave Bautista further showcases how to nail an audition. Confident, enthusiastic, and unafraid to off script, Pratt so completely embodies the role before him that the casting team really had no choice but to put him in the role! As actors, you're helping the casting team by filling a need—this is how you do it.
Watch Pratt's screen test with Bautista in full Drax form below.
Ready to star in your own feature film? Check out our film audition listings!
For acting advice, visit Backstage's YouTube channel!