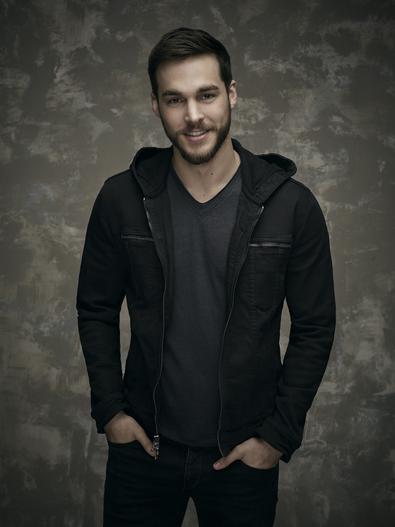 "The Vampire Diaries" vet Chris Wood returns to the CW with the thrilling "Containment." When a deadly epidemic breaks out and puts Atlanta into quarantine, Wood's officer Jake Riley becomes an unlikely hero.
On his character.
"Jake's a police officer who gets stuck inside the quarantine. His first impulse is to protect himself and to shirk his responsibilities, but his story becomes one of an unlikely hero situation where he's given all of these responsibilities because of his capabilities. He has to make decisions along the way as to what the right thing is and if he's willing to do it."
On bulking up for the role.
"It was an important thing for me to do physically to help bring myself another step closer to the character. When you get a character that you're just starting to work on, it's the most exciting and most terrifying feeling because you have endless hours of diving in, researching, reading, and decision-making. Starting to blur the line a little bit between yourself and them—like changing yourself physically—it just makes your job a little easier, in my opinion. I could relax into it."
On working with the CW.
"They're terrific at keeping people in-house when they find talent that they want to work with. And they'll create opportunities for them. They're really, really good at that. Once you're on their radar, they really do think of you, and they try to find places for you to land. That was very helpful for me, obviously, in getting to this point."
On wanting to join 'Containment.'
"I read the pilot script, and I was just really drawn to the concept of this confined storyline. The characters are put in life-or-death situations that are very real—not every show has that element of stakes at that level. It's nice to play in a universe where it's that dire and every decision is that important. It creates this desirable challenge for an actor, you want to put yourself in a position where you're unsure if you're going to be able to do it."
On having roots in the theater.
"I did a severe amount of plays in high school. I was in every single show that my drama club produced. Then in the summer I would do plays, and I was also playing sports. I was probably a hellish kid, come to think of it, for my parents' schedule. But then I went to college in North Carolina. I went to Elon University and studied musical theater. I usually did two musicals a year, but I also did a couple of plays. That was sort of always where I felt the most relaxation. I think some people are built with more invincible vocal chops, where their voice doesn't wear down or they don't put themselves through hell mentally, living in fear of their voice going as they're in a show—but I was a mess in that sense. So I eventually found that the plays were where I felt the most comfortable. It was a natural progression for me to find that if acting was what made me most comfortable, the best thing for me to progress toward was television and film."
Like this story? Read more of our Spotlight On interviews!