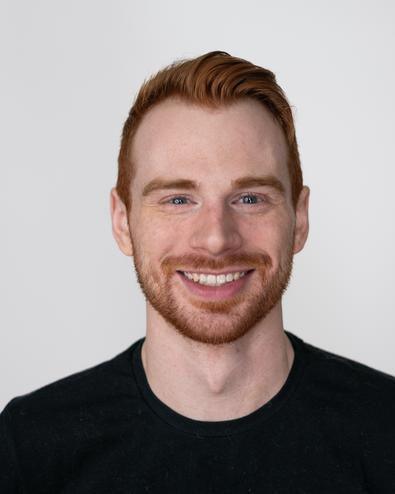 Networking is just part of the business, which is why Christian James Pinter uses Backstage to help him make meaningful connections.
The right impression can create new opportunities.
"[In a recent project,] I played a psycho villain. Initially, my character was written as a side character, but after seeing my audition tape, the director noticed there was a lot more potential…and had some of my scenes rewritten to highlight a more challenging side of the character."
Reach for the stars.
"I apply for leads, supporting, and commercial and voiceover roles for the most part. Typically, I look for roles that are within my realistic reach, meaning they fit my type [and] brand, and I am able to transport and lodge myself for the duration of the shoot."
Stay connected through Backstage.
"I have made connections with production companies in the Cleveland, Pittsburgh, and Atlanta areas. Usually, I make these connections by applying for and booking gigs through Backstage with these companies and networking with them!"
Creating your reel? Use professional equipment—or find someone who has it.
"I had a friend who knew how to edit help me put my first [reel] together. If you are going to do it yourself, make sure you have professional equipment and software to use so it looks as presentable as possible. If you are going through someone else or a company to help you out, make sure everyone is on the same page with the result, and be sure you negotiate your rates with everyone fairly!"
The casting opportunities never end on Backstage.
"I use Backstage every day! There are always tons of casting calls and notices to look through and apply to. I keep coming back because I keep getting work! It is a great tool for anyone who is either starting out or looking to further their career."
To see your success story in print, tweet @Backstage using the hashtag #IGotCast.
This story originally appeared in the April 8 issue of Backstage Magazine. Subscribe here.