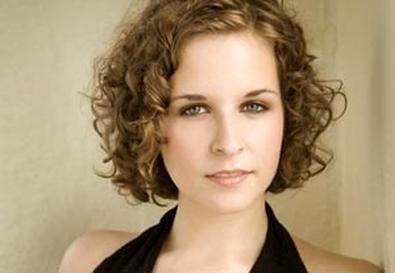 I've been asked a number of times—as I'm sure any actor has—how early I knew I wanted to define myself around this art form, and commit my life to this challenging, yet often disappointing career.
As far as I can tell, the want was there from the beginning: It formed in the womb with my toes and my teeth.
But aside from one play per year in middle school, theater did not play an enormous role in my life until I got to high school. Prior to that, searching for self-definition like any adolescent—with hormones flying and body and mind changing every second—I first sought clarity in religion.
Raised Roman Catholic with a Jewish father, I donned a necklace with both a Star of David and a cross, went to church regularly (ever been in Sunday School with a "Rosenberg" before? Yeah... not many of us on the roll call), and tried to define myself through what I had interpreted of the Christian faith. Warped through the eyes of an overweight 14-year-old who didn't like herself very much, that meant a lot of shame, prudishness, homophobia, and general fear of anything "different."
But once in a high school with a bustling acting program, the theater—with its own rituals, icons, and deities (just try and tell me Shakespeare isn't treated as a god)—became my personal religion.
We even had our own nomenclature: We were "Dramies."
Go ahead, laugh it up. But this new name gave me the most potent sense of definition and belonging I had ever felt. It wasn't long before I removed my dual-themed pendant, left the church, tossed spirituality aside, and poured myself into as much acting as I possibly could.
On many occasions at this time in my life, theater and religion were at odds with one another.
I have a painful memory of a fight with my mother—possibly the only one I've had in 29 years—when I wanted to attend a rehearsal scheduled for Good Friday, and she wanted me to remain home to observe her religion's sacred day. When I met my first openly gay friend at theater camp that summer, I was terribly conflicted over my affection for him and what I had been taught in church. Also that year, I met (read: had a crush on) my first Atheist and—with some lingering trepidation over his drastically different mindset—began to believe he, as an actor and a non-religious thinker, had it all figured out.
I began to feel theater and spirituality were mutually exclusive. And in choosing theater, I became doggedly averse to religion in my life. The world has an odd habit of throwing back at us those things we try to eliminate, however.
Between the summer of 2007 and the summer of 2008, after two union strikes and a loss of momentum, I let my career grind to a stop.
What filled the open space? Spirituality.
I found myself in almost daily yoga classes, studying Tibetan Buddhism, going on silent meditation retreats in the Catskills—all while doing precisely zero on stage.
I wish I could say the year was 365 days of ephemeral bliss and existential clarity. Meditate for ten minutes, then tell me what you think my year was like. It was hellish.
I began to look at parts of myself I had tried to avoid for many years. I found myself weeping in subway cars, my brain swimming with concepts of vicissitudes, No-Self and dynamic relational existence.
But it was beneficial as well. Not only did this time help me move through my internal blocks, but it helped me cultivate compassion and equanimity, and brought me closer to my mother than I had ever been before. Suddenly I understood her religion in a new light—through my own eyes.
*******************
More recently, after becoming a yoga teacher, booking a few more shows, and workshopping a one-woman-show, I'm in a new position of integrating spirituality and theater at the same time. But let's be honest: They're still a bit at odds with one another, at least logistically: late-night rehearsals eliminate early morning yoga classes, and 8 p.m. performances interrupt evening Dharma talks.
Yet there's a remarkable grounding in combining Eastern spiritual modalities and theater. While I was reading book after book of Buddhist and Yogic theory, I got a little lost in my head. I was constantly trying to dissect myself, my thoughts, my feelings, and was slipping into the dissociative belief that I didn't exist—a common account of the new student to meditation.
Thankfully, the theater is an art of relation: It is about relating to your fellow actor, to the objects around you, to the sounds in the air, to the audience, to yourself. I've found that being forced to connect to those relationships on stage has brought me down from the clouds and out of my head.
I'm curious to see how this balance moves forward. Can I continue to keep both plates spinning at the same time? Or will it be an ever-tilting scale—with spirituality or theater respectively taking prevalence at any given moment for varying durations of time?
For now it certainly seems as if they feed one another. A few sun salutations before rehearsal never hurt anyone, and the study of interpersonal communication is excellent fodder for meditation.
I do wonder, though, what else I've cast away in life that is going to boomerang back at me later. But we've got names for that, too: In the end, "karma" is really just a big "callback," right?
Originally from the Boston area, Lynne Rosenberg holds a B.A. in Theater from Vassar College and is a New York-based writer, improviser and actor. Regional theater includes: "Woman in Idols of the King," Foothills Theatre, Worcester, MA. New York theater includes: Clarissa in "The Boy in the Basement," FringeNYC 2008; Jean in "Naked in a Fishbowl," FringeNYC 2007; "The Lady in Prelude to the First Day," Teatro IATI; and Wing/Ding in "Mesaya," Ensemble Studio Theater.

She has been seen performing throughout New York City as an improviser; can be heard on radio commercials for The Oxygen Network's "Janice Dickenson Show" and "The Shannon Doherty Show"; is currently developing her original one-woman-show, Aasana; and currently appears on Monday nights in the fourth season of "Naked in a Fishbowl" at The Soho Playhouse. Lynne is a proud member of the Actor's Equity Association and the Screen Actor's Guild. For more information, visit www.lynnerosenberg.com.