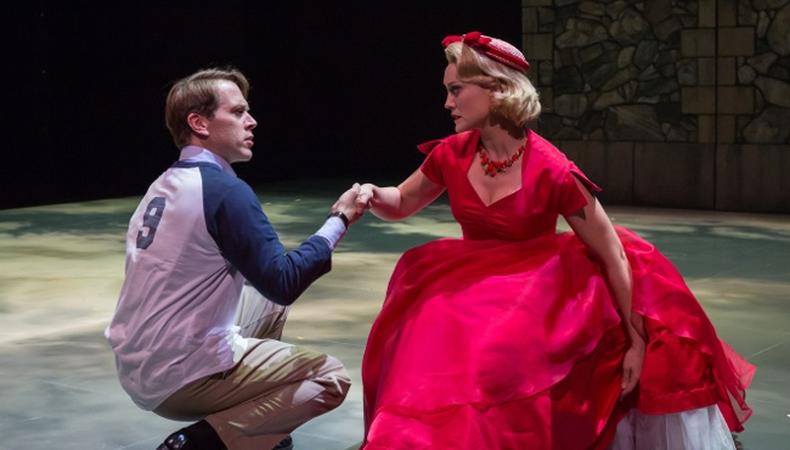 Cincinnati Playhouse in the Park wants Ohio theatergoers of all ages. But rather than attract a younger crowd with children's theater productions, the LORT company folds multigenerational work into its main-stage season. The result is a year of programming that speaks to children, teens, parents, and grandparents simultaneously.
Artistic director Blake Robison describes multigenerational plays, along with new plays and work from women and people of color, as the backbone of a Cincinnati Playhouse season. "It's important to us that we're not just playing to the traditional older audience, but that we're branching out in new directions. Nothing's off the table."
Some productions have a natural appeal to a younger crowd—or at least a natural appeal to parents bringing a younger crowd—like its annual production of "A Christmas Carol" or last year's "The Secret Garden," where one-third of the single tickets sold were for children and teenagers. Robison hopes to see similar crowds for productions of "Jane Eyre" and "Little Shop of Horrors" later this season.
READ: "Explaining the LORT Contract"
"We have a children's theater in town here, and they're excellent," Robison says while describing the Tony-winning venue's place in the local arts scene. "But what do you do when your kids grow out of that? They're ready for something that's a full-length piece of theater that speaks to multiple generations."
That mentality of accessibility doesn't end with kid-friendly or familiar titles, however; Cincinnati Playhouse averages two world premiere productions a season. One of the two this season is Jen Silverman's "All the Roads Home," beginning performances in March 2017. The new play explores three women in a family and spans nearly seven decades. Each woman has her own dreams in her respective era, and as the play unfolds, they begin to understand the effect their mothers' choices have on their aspirations.
In addition to the audiences, Robison expects world premieres to be valuable, if perhaps experimental, opportunities for actors as well. "Actors who are drawn to new work relish the opportunity to put their particular stamp on a role and to dialogue with the playwrights about the text," he explains. Silverman will be present for portions of the rehearsal process, as will Alaska-based Arlitia Jones when the company presents the world premiere of her play "Summerland" in February.
Cincinnati Playhouse operates on a LORT B contract, indicating a ratio of 11 professional actors to one non-Equity actor in a season; with 11 productions a season, that means an average of 80 to 100 Equity contracts. Of those, roughly 10 percent are local to Ohio, with the remainder found in New York casting calls.
The casting process begins with general season auditions in Cincinnati, after which the company determines which roles and tracks will need to be cast through the New York search. Robison works with Stephanie Klapper Casting and the individual productions' directors throughout the year on a show-by-show basis. Typically, casting is completed for a show eight to 10 weeks before rehearsals begin.
"I love the cross-pollination of those two communities," Robison says of the dynamic between local and East Coast–based actors. For the Playhouse's recent production of August Wilson's "Jitney," a Cincinnati actor played one of the nine roles, and while the remaining cast hailed from New York or Washington, D.C., two grew up in Cincinnati.
"There are all these local ties," says Robison. "Guest actors love coming to Cincinnati because the caliber of work is extremely high." Just as the actors' origins blend throughout the rehearsal process, an audience of multiple generations makes for a dynamic and unifying theatrical experience.
Ready to work at a Tony-winning regional theater? Check out our theater audition listings!