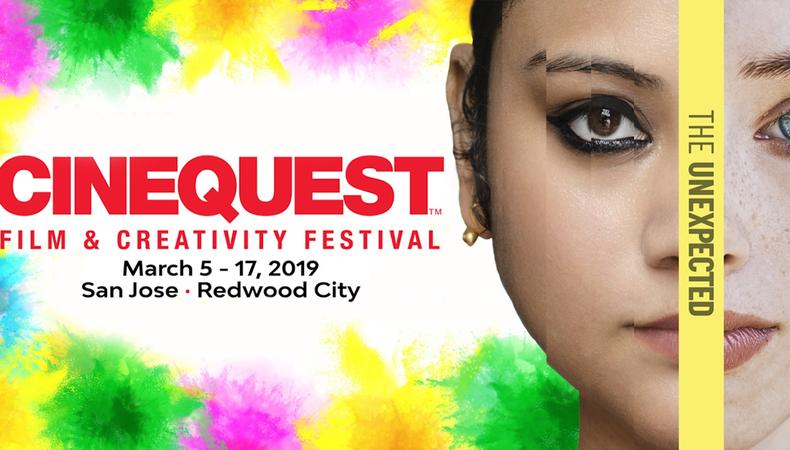 The Cinequest Film & Creativity Festival has found its niche in the heart of the Silicon Valley, downtown San Jose specifically. With a focus on innovation in film and virtual reality, the locale seems like a perfect fit.
Not only does the Oscar-qualifying fest offer a wide range of indie, documentary, and short films screenings, it also has virtual reality experiences on hand for attendees and makes a point to honor industry "mavericks." The festival also encourages new talent with its sister program, Picture the Possibility, which screens productions made by school-age children under the mentorship of industry professionals.
With the start of the festival fast approaching and new experiences and appearances still being added, festival director, CEO, and co-founder Halfdan Hussey shares some insights into what Cinequest has to offer and how to get the most out of the experience.
Tell us a little about the Cinequest Film & Creative Festival.
Cinequest Film & Creativity Festival occurs March 5-17‬, showcasing 132 world and U.S. premiere films starring Adam Driver, Dev Patel, Elle Fanning, Katie Holmes, Salma Hayek, Alec Baldwin, Jesse Eisenberg, Ana Ortiz, Elizabeth McGovern, Alexander Skarsgard, Jeff Daniels, and more, plus and [virtual reality] from 56 countries. Legends Bill Nighy and Nadita Das will also be honored this year. The festival also offers celebrations, live performances, and creative experiences to round out the excitement.
Why was Cinequest Film & Creative Festival founded?
It was founded by a unique combination of artists, producers, and Silicon Valley tech leaders to empower artists and audiences to create, connect, and thrive.
Why downtown San Jose?
I fell in love with Silicon Valley (the place that has most changed our world) and decided to build a media-tech company here rather than L.A. or New York. I love the amazing and healthy diversity of San Jose as well.
What do you wish more people knew about film festivals?
You can't get the live experience of a film premiere with its artists or of connecting with people from around the globe by sitting on your sofa watching films on your device.
What's something most people don't know about Cinequest?
Cinequest is unique in its leadership of showcasing and implementing both technological innovations and creative arts. The other aspect of Cinequest that's very special is that it has 120,000 attendees and a lot of big names and premieres, but it's a very warm and welcoming experience—inclusive.
What do you look for in submissions? What makes one stand out from another?
A great story that is original and compelling. If it's innovative, that's a big add.
What advice would you give someone who is just starting out in the industry?
Academy Award-winning director and my first mentor, Robert Wise, says the three P's are the key to film industry success: passion, patience, and perseverance. I agree...and a strong drink.
Any major success stories to come out of the Cinequest Film & Creative Festival?
There are tens of thousands of success stories. Every artist or technologist who presents or premieres is a success story. They connect with audiences and receive a lot of opportunity and encouragement. I have a long list of artists, films, and technology who have gone on to great fame after Cinequest.
Why do you feel it's important to promote the type of work you showcase during the festival?
The maverick, the original artist or innovator, speaks and creates from their heart versus following the dictates of what was successful last year.
You also have programs like Picture the Possibilities that you highlight at the festival. Why is it important to include PTP?
It's the festival's sister division. The empowerment of global youth to create [art to science] integrates perfectly into the vision of the Cinequest Film & Creativity Festival. It's inspiring!
Get all of your filmmaking questions answered by peers and experts on the Backstage Community forums!