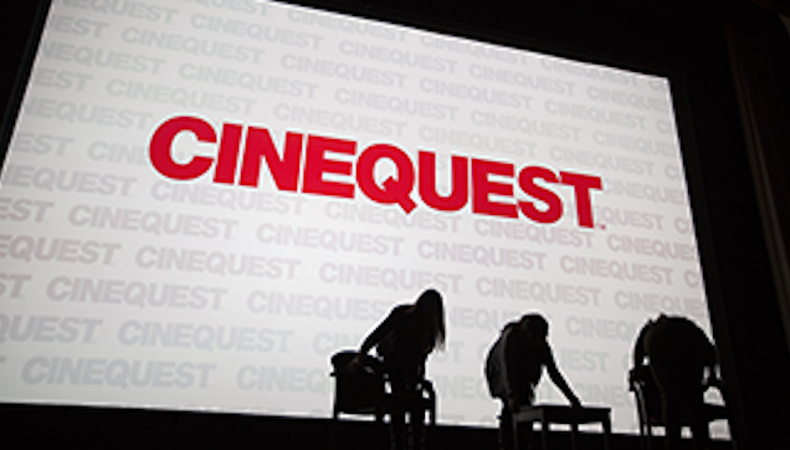 Looking for an opportunity to connect with filmmakers who are creating cutting-edge content in the digital age? The Cinequest Film & VR Festival is an international celebration of the filmed arts and technologies where the worlds of film and virtual reality come together in a 13-day festival in Silicon Valley. From screenings and premieres to award presentations with entertainment icons, the festival's 28th season offers attendees opportunities to brush shoulders with some of the film industry's biggest movers and shakers.
"We've seen the power of film to not only delight and entertain, but spark awareness, create connections and galvanize communities," said Halfdan Hussey, co-founder of Cinequest. "Our theme for this year's festival is 'Impact', reflected by the exceptional films, VR, and interactions with the torchbearers in entertainment and technology, programmed to give our audience a venue for engagement and empowerment."
This year alone, the festival will feature 74 world premieres and 55 U.S. film premieres, with works being screened from around the globe, including India, Mexico, China, Argentina, Brazil, Iran, and South Korea.
While you can find the full festival schedule here, a few highlights include an opening night screening of "Krystal," starring Cinequest alum Rosario Dawson, followed by a fireside chat with the film's director and past recipient of Cinequest's prestigious Maverick Spirit Award, William H. Macy. Also on the docket for the festival will be the presentation of the Maverick Spirit Awards, where Cinequest will honor powerhouse actors Tatiana Maslany ("Orphan Black"), Tom Cullen ("Game of Thrones," "Black Mirror"), Andie MacDowell ("Groundhog Day," "Love After Love"), and John Travolta ("Saturday Night Fever," "Pulp Fiction"), as well as the exhibition of 29 virtual reality films, experiences, and games, along with many more events, screenings, and celebrations.
Don't want to miss out on the action? Passes and individual tickets for the Cinequest Film & VR Festival events and screenings are on sale now and can be purchased at www.cinequest.org. For the latest news and updates, follow @Cinequest on Twitter and Facebook!
Check out Backstage's film audition listings!