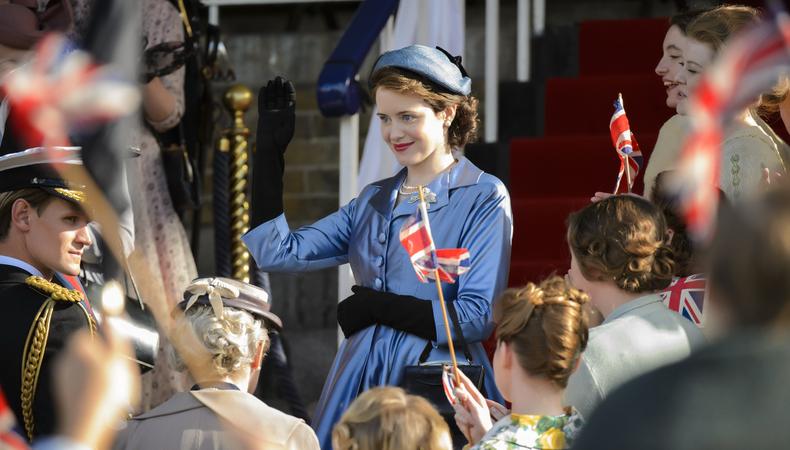 Stay in the loop on industry and casting news with our write-up on who's been slated for recent film and television roles!
"The Girl in the Spider's Web"
Claire Foy is going anonymous for her next project. With her turn as Queen Elizabeth II coming to an end after Season 2, the breakout star of Netflix's "The Crown" has signed on to play hacker Lisbeth Salander in her next film, "The Girl in the Spider's Web." The film is an adaptation of the fourth Millennium Trilogy novel by David Lagercrantz, who took over writing after original series author Stieg Larsson passed away. The story will follow "The Girl With the Dragon Tattoo," but unlike its Swedish counterpart that was adapted for an American audience, this installment will be the first to have an entirely English-language film debut. The thriller follows the superhacker and an investigative journalist as they suddenly become trapped in a web of criminals and corruption. The project, directed by Fede Alvarez, currently only has Foy and "Blade Runner 2049" star Sylvia Hoeks attached. Additional casting will go through Carmen Cuba's office. Cameras are set to start rolling in mid-January 2018 with production set in both Berlin and Stockholm.
"Destroyer"
Nicole Kidman is about to find herself face-to-face with some old enemies. The actor has just signed on as the lead in the new film "Destroyer." The project will follow a Los Angeles Police Department detective who's forced to reconcile her demons when an old undercover case with a cultish California gang comes back to haunt her. As former members reappear in her life, the detective is forced to deal with the tragic consequences of the case she worked as a young cop. While Kidman is the only name currently attached to the film, additional casting is going through Mark Bennett's L.A. office. Production on the project is anticipated to start in late November and continue into early 2018. The Karyn Kusama–directed police drama will stick to its story roots and base production in and around L.A.
"The Parts You Lose"
Aaron Paul is on the run in "The Parts You Lose." The "Breaking Bad" alum is looking to make his escape to Canada when he finds himself injured and desperate for help in northern North Dakota. That's where a hearing-impaired boy looking to make a fugitive friend comes in. As the boy helps the criminal recover in a nearby barn, an unlikely friendship blossoms between the two. While Paul is the only actor on the roster, additional casting is underway with Bialy/Thomas and its staff. Production is slated to begin in December and carry on into early 2018. Filming is currently anticipated to take place in Winnipeg, Manitoba.
For the latest news, check out backstage.com/resources to find thousands of production listings, casting directors, acting classes, agents, and more!