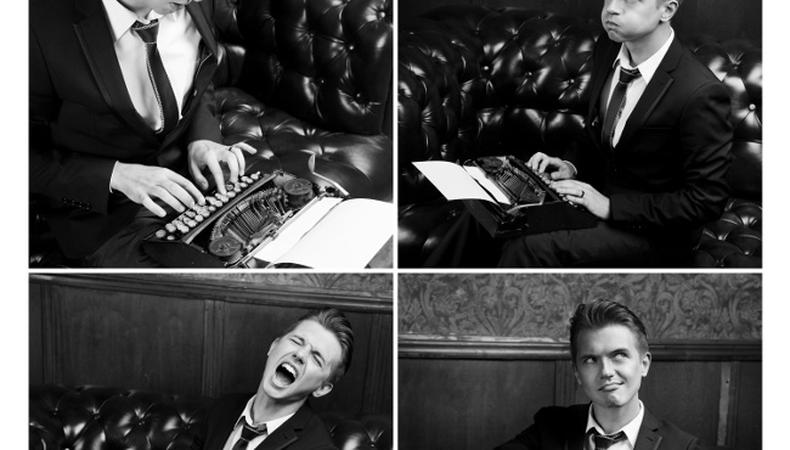 The Internet and access to affordable technology have birthed an era in which actors have the opportunity to create work and be masters of their own fate. Why wait for the phone to ring with that perfect role when it might not yet be written?
Anyone who already understands what's to love about playing compelling characters has a singular advantage when creating them. Whether looking to bring stories to the screen, stage, or page, these six classes around the country will help hone not only fleshed-out characters, but gripping plot and dialogue—and maybe even a bit of song and dance, too.
10-WEEK ONLINE PLAYWRITING WORKSHOP, GOTHAM WRITERS' WORKSHOP
This beginner's online workshop uses lectures combined with a hands-on approach to playwriting and constructive feedback to help students learn the basics of the craft in order to write one to two short plays or begin a full-length. The course moves from introduction to writing to production over the 10 weeks. With Gotham, students get what they give, so be proactive in participating to get the most out of the time and money spent! Classes begin July 7 with a new lecture up every Tuesday.
SECOND SATURDAY PLAYWRITING MASTER CLASS, PLAYWRIGHTS' CENTER OF SAN FRANCISCO
This three-hour monthly class, sponsored by Playwrights' Center of San Francisco, brings lessons on a different theme each month. The next class will take place June 13 and focus on musical theater; students will break down songs and determine their theatricality and why certain lyrics and music do or do not work, before getting into the nitty-gritty "fun, nerdy musical theater concepts."
UCLA EXTENSION WRITER'S PROGRAM
The University of California, Los Angeles, is offering summer classes from June to August and July to September for various skill levels in different departments. Course focuses include writing comedy and drama pilots, feature film writing, online screenwriting, creative writing, and creative nonfiction, as well as classes on how to rewrite and edit work.
PLAYWRITING 1, THE ACTING STUDIO, NYC
Instead of searching for a monologue for an upcoming audition, consider writing one. The Acting Studio's Playwriting Workshop 1 has pupils begin with monologues before moving on to scenes and whole plays. Delivered over eight weeks of three-hour courses, instructors will offer pointers on dialogue, actions, characters, and theatricality, as well as teach how to incorporate additional media such as music, photography, or painting to get creative juices flowing. A selection of plays will receive casting from the Chelsea Repertory Lab for public readings and workshop productions at the Studio. The summer 2015 course begins June 21, with the fall course beginning Oct. 4. Playwriting 2 is also offered for more advanced writers.
THE SCREENPLAY WORKSHOP, AUSTIN, Texas
Looking to learn the fundamentals of writing for the screen? Five weeks is all that's needed for an aspiring writer based in Austin, Texas. This course takes a film analysis–based approach to writing in which students watch films and pick apart their structure and execution to better understand how to develop characters, dialogue, and plot, and how to execute successful scene description. The Screenplay Workshop also offers online exclusives for those not based in Austin. Summer courses run June–July, and again August–October and October–December.
LOS ANGELES WRITERS GROUP
Geared toward general creative writing, the L.A. Writers Group offers weekly classes on Sundays and Wednesdays that inspire creators of all experience levels to put their pens to paper. Based around writing prompts provided by the instructor, there is no critique portion, and sharing feedback is optional.
Inspired by this post? Check out our audition listings!