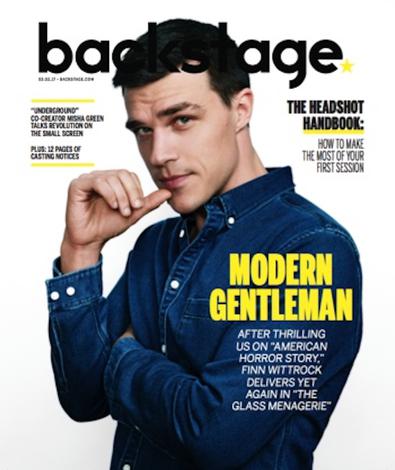 "The Glass Menagerie" is back on Broadway—just three years after the last revival of the Tennessee Williams classic. The announcement of its quick return, now directed by Sam Gold, was met with incredulity and skepticism among theater fans, but a lot can change in three years. Just look at this year's gentleman caller: Finn Wittrock.
The actor's Broadway debut was as Happy in the 2012 revival of "Death of a Salesman." A year later, Ryan Murphy cast him in the heartbreaking role of Albert in his HBO film adaptation of "The Normal Heart." From there, Murphy made Wittrock a part of his de facto repertory company, leading to an Emmy-nominated turn on "American Horror Story: Freak Show" and stints in the anthology series' subsequent two seasons; add to that his big-screen appearances in such films as "Unbroken," "The Big Short," and "La La Land," and the actor has arguably achieved acting vet status.
"My eyes were a lot wider then," Wittrock tells Backstage as he contemplates how his outlook has changed since his last time on Broadway. Over coffee before heading to the Belasco Theatre a few doors down for a tech rehearsal, he adds, "That was my first real break; I was taking it all in. I'm more experienced now, for better and for worse. But walking into a Broadway house, there's still a feeling of giddiness and feeling like a young actor again. It's magical."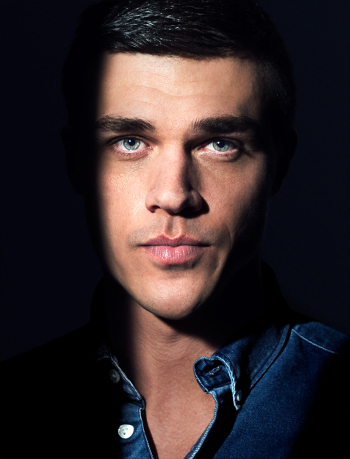 Wittrock admits that his initial reaction to hearing about the new revival—led by Sally Field and Joe Mantello—was not unlike several theater commentators': "Didn't Cherry Jones and Zachary Quinto just do that?" But the actor asserts Gold's production is suited for a 2017 audience. In his opening monologue, Tom sets the scene of America in the late 1930s: "In Spain, there was revolution. Here, there was only shouting and confusion." Wittrock mulls over this line while fiddling with some sugar packets, saying, "There was all this chaos outside our borders, but our biggest dramas were domestic. I don't know, maybe we're starting to feel that now."
This production is primed for Wittrock, too. The actor grew up in Lenox, Massachusetts, surrounded by the classics; his father worked at Shakespeare & Company. "My youth," he explains, "was running around the woods of the Berkshires hearing actors speaking Shakespeare." He concedes there's some force out there drawing him to the classics, from the Bard to Williams (including "Sweet Bird of Youth" at Chicago's Goodman Theatre in 2012).
But don't mistake an affinity for the standards for a lack of adventure. (Turn to Murphy's "AHS" to catch Wittrock idolizing a serial killer clown or guzzling the blood of a prospective hookup.) Gold does his part to keep the actor on his toes, too. Just before starting "The Glass Menagerie," Wittrock played Cassio in the director's militaristic "Othello" at New York Theatre Workshop, which kept the audience in proximity to the barracks where the drama unfolded. Gold's minimalist staging of the Williams drama is, as it becomes a running joke
during Wittrock's interview, "not your grandfather's 'Glass Menagerie.' "
"You're always going to be doing something outside the box when you're working with Sam," Wittrock explains. "If that means pulling the play a little this way or pulling the audience that way, he's going to push the boundaries in that respect."
Wittrock and Gold's connection predates "Othello." The two were at Juilliard together, and Gold—the final student in the school's since-closed directing program—helmed Wittrock's senior showcase.
READ: How to Audition for 4 Top Acting M.F.A. Programs
"Finn made a very memorable impression when he arrived at Juilliard," Gold tells Backstage. "He was just a kid, but already filled with poise and charm; [he] spoke Shakespeare effortlessly and had a smile that knocked everyone over. And it didn't stop him from having a great work ethic and a selfless attitude toward the ensemble." It was Wittrock's performance in "Death of a Salesman" that inspired Gold to cast him in his two latest productions.
Wittrock emphasizes that trust is integral to frequent collaboration. "I'm willing and able to try any wild experience," he says as he speculates on what Gold sees in him. "I wouldn't do that for someone I didn't believe in. Daniel Craig puts me in a headlock and throws me across the stage [as seen in "Othello"], and I'm like, 'Yeah, sure. Bring it on.' When you don't trust the director, you unconsciously hold yourself back. You don't feel like you have a safety net, so you don't stretch yourself as far."
READ: 12 Actors Who've Guest-Starred on 'American Horror Story'
The security of solid creative leadership informs his relationship with Murphy as well—and the feeling is clearly mutual. Wittrock recalls Murphy approaching him on the set of "The Normal Heart" during the penultimate day of shooting to offer him a role on "American Horror Story." "It's brilliant of him," Wittrock says with a laugh. "He just asks you on the spot. What are you going to say, 'Let me talk to my agent'? The ease with which he was just like, 'I can change your whole life' was just so cool and classy.
"It's like waving a treat in front of a dog," Wittrock says. "We salivate to play these parts. You only get a little taste at first, and then you want more."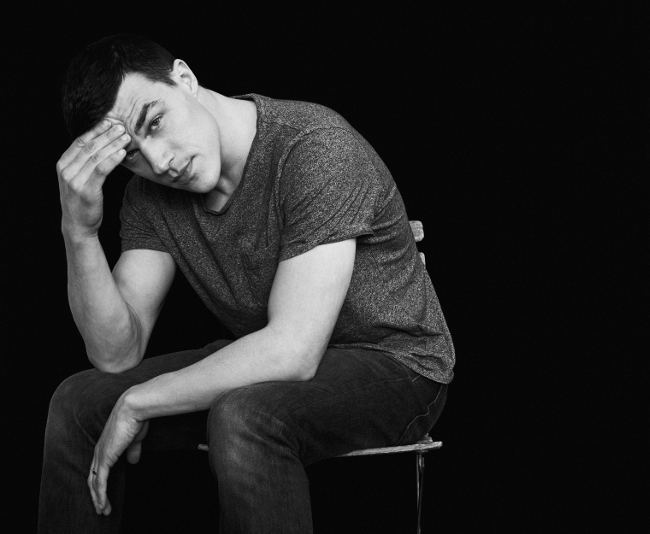 Finding his Jim O'Connor, the crucial gentleman caller in "The Glass Menagerie," is Wittrock's chance to get the full taste of the treat he was presented with 10 years ago, during his first year at Juilliard. "It was one of my first scenes," he explains. "There was this feeling of just starting to sink your teeth into something and wanting to bite all the way, but not having the opportunity to."
His process this time around is of course more in-depth, from studying Dale Carnegie's 1936 self-help book "How to Win Friends and Influence People" ("It's exactly the way Jim talks") to balancing his own feelings of pity for Laura with Jim's lack thereof ("[The audience] didn't come to see me cry"). Still, Wittrock finds himself revisiting the fundamentals he learned at Juilliard before even getting to scene work.
"You change, but the theater stays the same," Wittrock observes. "When you come back to the stage, you need to remember the muscles that you maybe didn't use doing film and TV. I'm literally channeling first year of acting and third year of voice. When alumni would come back and say, 'Remember the first year of acting,' I'd be like, 'Shut up; tell me the real shit.' Now I'm totally that person."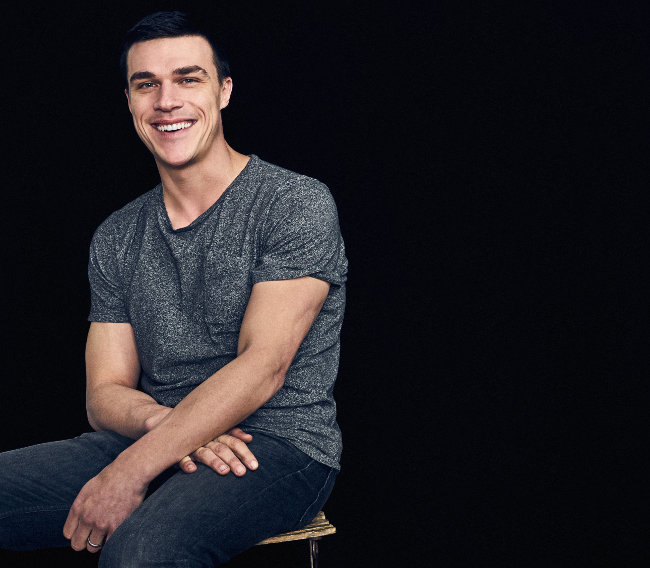 Once "The Glass Menagerie" concludes its run, Wittrock plans to return to the screen. "I've bitten off a good piece of the theater stick at this point," he quips. If and when he decides to return, Gold has some ideas: "If we just stick to Shakespeare and Williams, we've got a bunch of parts he's perfect for," the director says.
Even in his upcoming film projects, Wittrock is tackling the classics. He stars as Demetrius in a screen adaptation of "A Midsummer Night's Dream" alongside husband-and-wife Shakespeare interpreters Hamish Linklater and Lily Rabe. But it's not—well—"your grandfather's 'Midsummer.' " Here, the woods of Athens are transported to Malibu, California.
"In the meantime," he says, "I'll just be down the street."
Groomed by Dana Boyer for Hairstory Studio @ Art Department
Inspired by this post? Check out our theater audition listings!