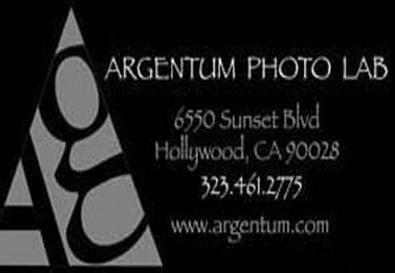 1. Do your homework so you can get it right the first time.
Don't just take someone's word that a photographer is great. There are tons of headshots photographers who are great, but that doesn't mean they are right for you. And remember, price is not the only option to consider. Two bad $300 photo sessions that don't get you a decent headshot are more expensive than one solid $595 photo session that gets you dozens of wonderful images. Don't try to save money by shooting with your friend who just happens to have a camera. Owning a camera does not make someone a photographer.
2. Get plenty of rest and drink plenty of fluids in the days leading up to your shoot.
This will help you to be rested and energetic, and your skin will look its best. Hopefully, this will diminish the amount of retouching you might otherwise need.
3. Pay attention to your hair, makeup, and wardrobe during the shoot.
Don't simply trust that your photographer will catch it if something is smeared or out of place or your shirt is bunched up. The photographer will be focused on capturing the image and may not be paying attention to these details.
4. Know what you want.
It is the photographer's job to capture a great image, but it is your job to know what image you want to capture. Get shots that are your type and your casting. If you look like a biker, get a biker shot and not a lawyer shot.
5. Iron your clothes.
It's so simple yet so easily forgotten. Retouching wrinkles is expensive. Avoid this cost by taking five minutes to iron whatever you are taking to the shoot.
6. Stick to solids.
Don't wear clothes with patterns or logos that you will later have to pay to remove.
7. If you are thinking of getting a haircut or changing your hair color, don't shoot your headshots now.
Wait until you have altered your image. If, at that point, you are keeping the new look, then you should schedule your shoot.
8. If you don't want your tattoos, scars, bruises, etc., to show up in your headshot, cover them up beforehand.
Wear long sleeves and have your makeup artist cover up what he or she can. You may not be able to hide them completely, but if you are going to shoot a Middle America young-dad commercial shot, be aware that throwing on a solid long-sleeve shirt to hide the tats will save you potentially hundreds of dollars in retouching fees.
9. Find out your photographer's policies.
Know what is going on so there aren't any surprise fees later. Some
considerations:
a)
Disc/negative release policy: Some photographers will charge an additional fee for you to get them.
b)
Rescheduling fee: If you get an audition and need to reschedule, is there a charge?
c) Reshoots: Are they offered? If so, what are the conditions and/or restrictions?
d)
Inclusions: What all is included in the shoot? A disc, an online proof sheet, a print, retouching, how many images and/or looks? What else?
10. Ask for a discount.
Most people will give you one; you just have to ask for it. So give it a try. The worst that can happen is being told no.
Supplied by Argentum Photo LabAjay Jhaveri is the owner of Argentum Photo Lab in Los Angeles.