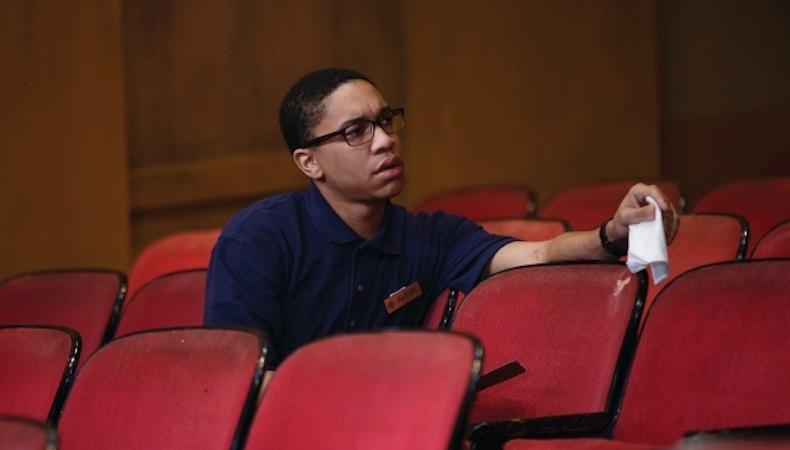 During his tenure as The New York Times' chief theater critic, Clive Barnes could make or break a performance with one review. Yet his acuity for discovering fresh talent is, perhaps, his most lasting legacy.
According to his wife, Valerie Taylor-Barnes, Barnes "could recognize young talent, and he was nearly always right"—including being the first critic to note newcomer Mikhail Baryshnikov and one of the first to embrace the work of David Mamet. Barnes was also a valuable mentor to many young performers who were first learning to navigate the industry. "When he died, I had an enormous amount of letters telling me how much he'd helped and encouraged people at the beginning of their careers," said Taylor-Barnes.
It was in that tradition that, after Barnes' death in 2008, Taylor-Barnes created the Clive Barnes Foundation, an organization dedicated to the acknowledgement and reward of up-and-coming New York talent in theater and dance. In early November, the Foundation announced Aaron Clifton Moten, Phillipa Soo, Jonny Orsini, and Amber Iman as the theater nominees, and Talli Jackson, Lloyd Mayor, Xiaochuan Xie, and Calvin Royal as the nominees in the dance category for the fourth annual awards.
Each season, Taylor-Barnes and her committee of judges scour the New York City theater and dance scenes to find unique performers at the top of their craft. After witnessing live performances around the city the committee meets to debate and select nominees and, subsequently, winners. The acumen of these expert judges—which in the past have included playwright Edward Albee and retired dancer Damian Woetzel—rivals that of Barnes. Nina Arianda won the Clive Barnes Award for Theatre in its inaugural year and went on to win a Tony in 2012; Rob McClure won the award in 2012 for the musical "Chaplin" and earned a Tony nomination for that same work in 2013.
"It's nothing but exciting and very humbling, and also just reaffirms my belief in why I want to do this in the first place," said Phillipa Soo, a 2012 Juilliard graduate recently nominated for her work in "Natasha, Pierre and the Great Comet of 1812." Reassuring the ambitions of young talent is the reason Taylor-Barnes continues to fight for the support her organization needs to keep growing.
"It's when artists are young that they need people in their corner just saying yes," said Aaron Clifton Moten, nominated for his acting work in Playwrights Horizon's "The Flick." Added Soo, "I think that as someone new in the industry you feel terrified to enter it and because of that fear we don't get to see some amazing things. That support [from the Foundation] is an extra boost to replenishing our theatrical community with new and fresh faces and new ideas."
An award from the Foundation is not only a symbol of encouragement, it's a tangible one. The organization grants $5,000 to each category's winner and $500 to the remaining nominees. In a career as unpredictable as the theater, financial stability fosters artistic growth. "Whenever you don't have to worry about putting food on your table, you get the opportunity to not have to accept the offer in front of you if you don't want to do it," said Moten, who hopes for a career of fewer but significant roles. Security can also allow a young performer to abandon distractions, like the survival job. "As a young artist, it is so nice to have that [stability], so that you can really be focusing on the work," said Soo.
The winners will be announced Jan. 6, 2014, giving one lucky actor a great start to his or her new year.