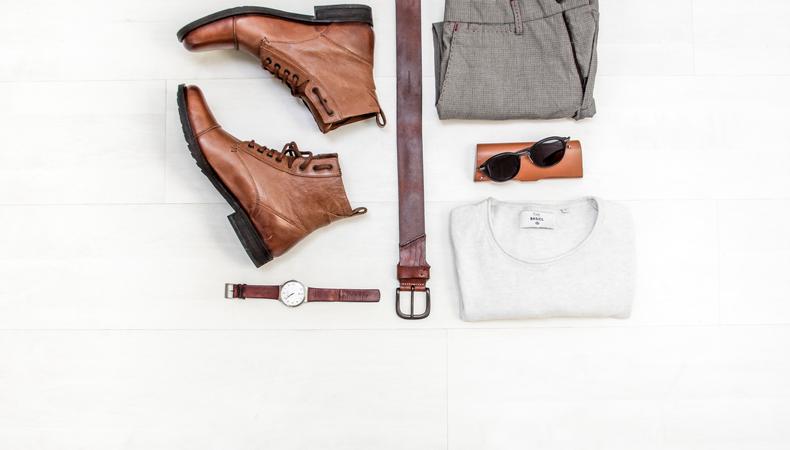 "What are you wearing?!" It's a phrase that plays over and over in my mind every day I work with actors and I'm not alone—I've heard the same from CDs, directors, agents, and producers.
It's amazing how actors choose to dress for meetings and auditions. Clothing plays such an important part in the image actors present and in how they're perceived by the industry. It's important to understand that clothing can dictate whether an actor gets called in from their headshots, and even make or break an audition.
The film and television industry is a business and must be treated like any other business. If someone applies for the job of a corporate executive, they would wear the uniform of the executive to the interview. The same goes for someone applying for a job as a yoga instructor or librarian. There are specific clothing norms or "uniforms" for every job or stage of life and the same is true for film and television: every category of role has a uniform. The executive professional wears a different uniform than the middle management professional which is also different from the blue-collar professional uniform. Do you know the difference? You should.
More importantly, you should know which category you fall into…and no, it's not all three. If you truly want a career in film and TV, it's imperative that you know exactly who you are in the eyes of the industry. Know your honest realistic and specific type, brand, and marketability. Once you have this information, it's your job to watch film and television and look for "yourself" to see how those actors are dressed. Not the leads, but the actors at your level, your age, your same marketability.
READ: 6 Tips for Choosing the Best Wardrobe for Headshots
Once you begin to see the pattern and understand your marketable uniforms, get those exact looks and have them in your closets, clean, pressed, and ready to wear when you get the call. Whether the audition is for the middle management office worker, next-door neighbor, or doofus dad, you have the right clothes for the right image. You never again have to experience that "what am I going to wear?" panic when your agent calls, or be "that guy" ironing his pants on the kitchen floor ten minutes before audition time.
Not only do you have to dress in your marketable uniforms for meetings and auditions, but you must wear those uniforms in your number one marketing tool: your headshots. With casting directors getting over 3,000 submissions per role and the fact that they're looking at them as thumbnails, it's important you target the roles you're right for by wearing the right clothing in your shots.
If a CD is looking for a 20-year-old fast food cashier, she's not going to a picture of someone in a suit and tie...she's going to call in the fresh-faced girl in the polo shirt with hair pulled back in a ponytail. The right clothes present the right image.
"But what about my individuality? How am I going to stand out if everyone is dressed the same?" Easy answer: Your talent and your brand are what will set you apart. Of course, there will be room to bring your personal style within the parameters of the marketable uniform. For example, if "quirky" is part of your brand, you could substitute a blouse covered in cats for the usual white blouse under a cardigan for the 30-year-old female office manager uniform.
Dress in the right clothing and they'll see you in the part the moment you walk in the room. The alternative is to wear whatever you want and instead of concentrating on you and your audition, the people in that room are instead muttering to themselves, "What the hell are you wearing?"
Get all of your acting questions answered by peers and experts on the Backstage Community forums!
The views expressed in this article are solely that of the individual(s) providing them,
and do not necessarily reflect the opinions of Backstage or its staff.