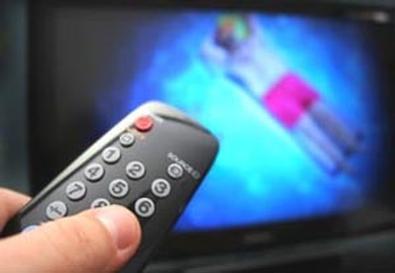 While the advice "Dress to suggest" applies to theatrical auditions, it seems that you should "Go for it" when wardrobing for commercial auditions. With that in mind, I asked several actors, a casting director, and a session director for their thoughts on and experiences with dressing the part. Here are their interesting answers:
"I would caution that if you show up out of costume, some CDs may not actually record your audition. They may feel that your ignoring the requested dress code will reflect badly on them. So, no matter how fabulously you acted, if the casting director thinks you don't look the part, your performance may never reach the eyes of the director."
—Gary Armstrong, session director
"So much of casting has to do with the energy you bring into the room. If the outfit helps you as an actor, then I say do what you need to get the job done. I once rented a formfitting French maid's outfit for an audition for an IHOP commercial. It made me feel like a million bucks and helped me book the part. Money well spent."
—MaryChris Wall, actor
"Auditioning as a Coco's chef, I wore a white polo and white pants. At the callback, everyone's in chef's hats and aprons. When I went in, they had a chef's hat, and I booked it! Bottom line: I get as close as possible. I do think that makes a difference."
—Steve Tyler, actor
"I had purchased a lab coat at a uniform store, very reasonably for $17. Every time I had gone in for doctor roles previously, the casting-office lab coat was invariably too small. I'm 6-foot-2 and 215 pounds. The first time I wore it, I was cast in a Blue Cross spot."
—Stephen Mendel, actor
"I bought scrubs for a nurse audition for Zales. I also Photoshopped a badge with my headshot and a hospital logo from Google Images. I booked it, and they asked me to wear my badge on the shoot too! So yeah, I think it helps when you wear what they ask for."
—Kelly Lester, actor
"To play a minister, I wore a dark suit, white shirt, and dark blue tie. One actor appeared in full Catholic gold-and-red vestments. Mine was the good fortune of getting the role, perhaps because someone else was overdressed and may have unintentionally insulted the decision maker's imagination."
—Paul Napier, actor
"My agent said 'Really dress up' for the role of a nerd for Toyota. I sported glasses, ruler and pencils in my pocket, hair combed like my father. I even taped a 'Kick me' sign to my back. While auditioning, I turned around so my genius could be recognized. Afterward the casting person said, 'Hey, Tom, you know you have a sign on your back?' Sometimes it works for you; sometimes it doesn't. When it does, great. When it doesn't, just move on to the next audition and don't sweat it."
—Tom Fahn, actor
"I took a risk dressing as a pristine flight attendant, with the pinned-up hair, red-white-and-blue scarf, navy suit, and pumps. When I arrived at the audition, all the other actresses asked me why I wasn't dressed as the khaki-pants ticket agent. Not only did I book the spot, for Chex Mix, but they changed the role to an airline hostess."
—Mona Wyatt, actor
"Our clients choose talent having only watched you for a couple minutes. Dress to suggest you inherently are the role and just happen to be an actor. No need to buy a full-on costume. Brown slacks or shorts with a brown shirt will suffice for a UPS guy. Also, wear to the callback what got you the callback. They often watch the first call on fast-forward, so they saw your look, not your acting. Use the company's website or Google recent spots to get a sense of their colors and style. Favorite quote from a client at callbacks: 'Really liked him in the green sweater at the first audition. Really didn't relate to him in the brown one today. Book the other guy.' "
—Craig Colvin, casting director