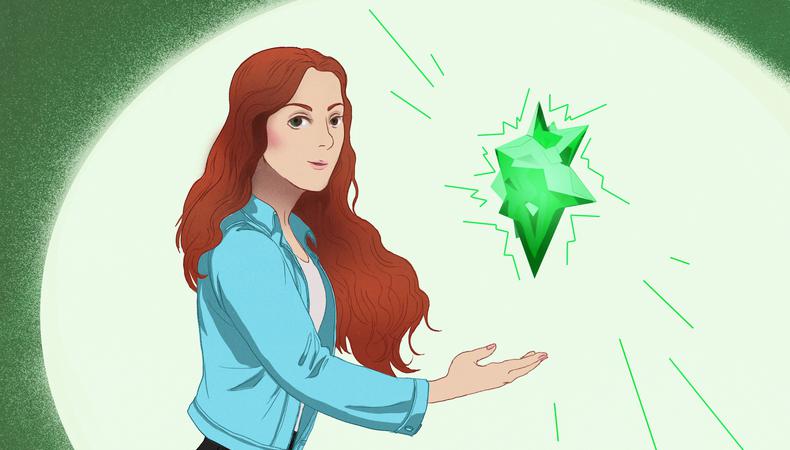 I've been working on set as an intimacy coordinator for the last several months, and I've been soaking up the atmosphere and learning so much. Something that's especially caught my interest is the work of professionals like Rebecca Kenyon, a longtime prop master whose recent credits include "Cobra Kai" and "Dolly Parton's Christmas on the Square." I spoke with her about the ins and outs of her job, and what actors need to know about it.
What are some items you are responsible for that people would be surprised to know about?
People are always surprised by the weird and random things the props department does—wedding rings, watches, eyeglasses. We get to do weird and exciting things that people don't even know exist. We create stunt props like rubber weapons, foam bricks, and retractable knives. I even made a silicone spike bracelet for a character on "Cobra Kai" to drag across another character's face.
At what point do you get hired for a project?
Prop masters are typically brought in during prep, a few weeks before principal photography. Usually hired by the production designer, we work in conjunction with the art department, production designer, and set decorator to make sure the props we're bringing match the chosen look for the project. In pre-production, I typically start with the organizational aspect of a project, doing the breakdowns of the props, the graphics, and the specialty props. I collaborate with the director and designer to come up with visual references and make boards to further narrow down the look.
I like to open set. Opening set means being on set at or before call to supervise and establish [the] props. I like to be there to address any concerns or changes that might come up; go over the day with my crew; help with the morning setup; and answer any last-minute questions my crew, the director, the cast, or anyone else has. Usually, all choices have been made in advance through the course of several meetings. This makes the shooting days much smoother and easier so we don't have to bother a busy director or producer on the day. During the course of prep, we have several meetings, including the concept meeting, props meeting, props show-and-tell, production meeting, and any specialty meeting we think might require more specific attention. Examples of specialty meetings we've held recently include the toilet meeting, where we discussed how to portray fixing a toilet onscreen; a drug meeting, where I demonstrated some various tactics for consuming fake drugs; and meetings about boat work.
READ: Should You Bring Props to an Audition?
10 CDs Weigh In
What can an actor do to help with your job? What do actors do that drives you crazy?
Understanding the departments is a huge help. It is not impossible, but it definitely can be difficult to accommodate all last-minute actor requests. Sometimes, there can be a stroke of genius, or something can come up out of nowhere, and we're glad to help. The other thing is not understanding continuity.
This story originally appeared in the March 4 issue of Backstage Magazine. Subscribe here.
Looking for remote work? Backstage has got you covered! Click here for auditions you can do from home!