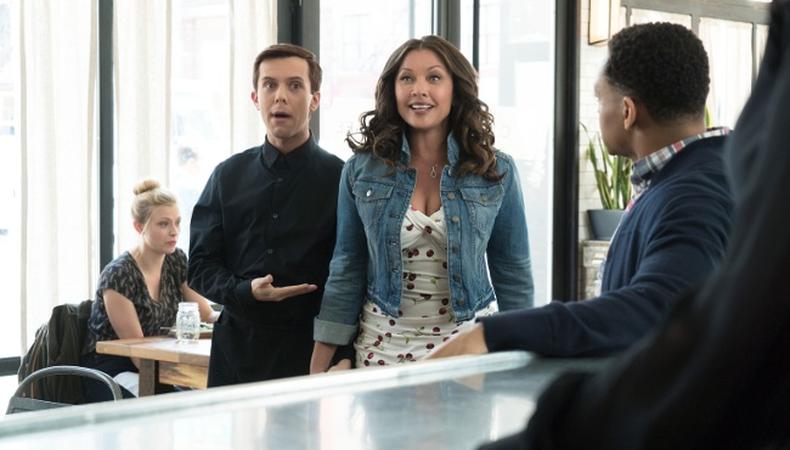 Cole Escola is quickly building a reputation as one of the funniest people in New York. With his absurdist solo show, "Help! I'm Stuck," at Joe's Pub—the latest sold-out run of which sees him wearing wigs and embodying a bevy of original oddball characters (plus his own spin on acting legend Bernadette Peters)—and scene-stealing supporting arcs in series like "Difficult People," "Man Seeking Woman," and the upcoming "At Home With Amy Sedaris," it's clear his star is only continuing to rise. He sat with Backstage Aug. 24 to humorously recount his NYC breakout and to explain why Grindr is the working actor's must-have app.
Solo stage work led to the small screen thanks to…Steven Spielberg?
"Well, Spielberg was in the audience and he said… No, um, I don't know! 'Difficult People' happened because I knew Julie [Klausner] and Billy [Eichner]. I mean, it's Julie's baby, and she asked me to come in to read for the part of Matthew, and a table read, and then I've just kept working."
Vanessa Williams on 'Difficult People' Season 3 fit the series' namesake, he jokes.
"[Working with her] was difficult. It was difficult. She and I have a lot of conflicting demands on set. You know, she likes the temperature [at] 81, I say 64. So there was a lot of negotiation between her and I."
He creates characters with some divine intervention.
"I've always just done characters and solo stuff. Like, before I even started working, that's what I did…. I'll just go wig shopping and let God—you know, God provides. I really wanted to talk about God today. Sometimes [creating a character] starts with the wig, sometimes it starts with a voice, sometimes it starts in my sleep…. There aren't a lot of roles [of] middle-aged women for gay men, so you have to create your own."
He's doing drag for 'At Home With Amy Sedaris.'
"It's based on Amy's books: '[I Like You:] Hospitality Under the Influence' and 'Simple Times: Crafts for Poor People!' And it's sort of like a homemaking slash sketch show. So, sort of Martha Stewart-y, sort of 'Pee-wee's Playhouse'-y.
I play a neighbor woman of hers that works for the show."
How'd he first get to NYC, you ask?
"One foot in front of the other. I went to school at Marymount Manhattan College for a year, and then I dropped out. It was the only school that accepted me, so it was just a way to get here. And I'm still paying for that one year. When I first moved here, I didn't want to perform. I thought I was just another gay guy that liked attention. I wasn't performing; I didn't know what I wanted to do. So there was a few years of figuring it out that were really hard and lonely and, um—there's help out there for you, m'kay? There's some great regional theaters doing excellent outreach work for depressed actors."
The best way to promote a show is through location-based apps.
"When you post online, it can go to Minnesota, Missouri—places where people can't come see the show. But when you promote on Grindr, you know that everyone is in radius to see the show. So when you're promoting your show, use a location-based app."
Want to act on television? Check out Backstage's TV audition listings!