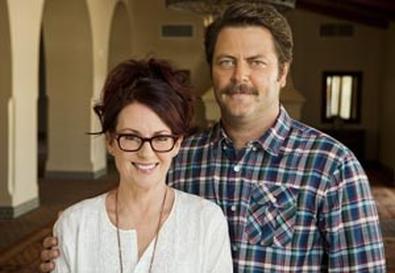 Great conversations and insights are a key component of what makes Back Stage's content stand out. In honor of our 50th anniversary, Back Stage paired artists to talk about their craft, their working (and in some cases personal) relationships, and their advice for actors. We thank these amazing participants for their generosity of time and spirit.
Longtime Friends Allison Janney and Octavia Spencer Share Success
Though Janney and Spencer have no scenes together, "The Help" is the third movie they have appeared in under the direction of Tate Taylor, their friend and Spencer's former roommate.
Julianna Margulies and Dylan McDermott Overcame Early Struggles With Wise Moves
The two friends compared a few notes on the occasion of Back Stage's 50th anniversary, looking back on their own growing successes.
Vanessa Redgrave and Joely Richardson Have Acting in Their Blood
It's intimidating for anyone to choose the life of an actor, never certain what your next job will be and knowing only a small percentage of artists make a living at their craft.
Father-Son Duo Martin Sheen and Emilio Estevez Love to Collaborate
The estranged father and son in "The Way" are played by real-life father and son Martin Sheen and Emilio Estevez, who are as close as can be.
Alan Alda and Daniel Sullivan Collaborate with 'Radiance'
Alan Alda is known by much of the world from his starring role on "M*A*S*H." He is also a film actor ("Flirting With Disaster"), a theater actor ("Art"), a writer-director ("Betsy's Wedding"), and quite the raconteur.
Megan Mullally and Nick Offerman Embrace Love and Laughter On Screen and Off
The two met in 2000 when cast in a production of "The Berlin Circle," by Charles Mee, at the Evidence Room theater in Los Angeles.
Mariska Hargitay and Her Former Coach Joanne Baron On Meisner's Impact
Before she was known as the tough but empathetic Det. Olivia Benson on "Law & Order: Special Victims Unit," Mariska Hargitay studied Meisner technique with acting coach Joanne Baron.
Anne Archer and Michelle Danner Come Together For A New Play
Back Stage recently sat down with actor Anne Archer and Los Angeles acting teacher and director Michelle Danner to talk about their first-time collaboration.