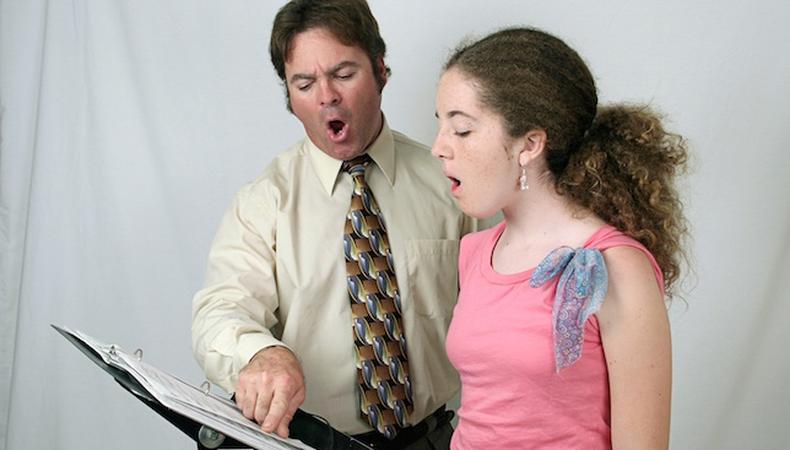 It seems, of late, that there are independent college audition coaches popping up everywhere. Every month or so during the audition recruitment season, new services appear virtually all over the country, in big cities and small towns, in the Northeast, the Southwest, and the Midwest. Those families who find themselves in the market for a college audition coach need only use Google to see an abundance of offerings. Some of these college advisors also work as private voice or acting coaches, and some are instructors at summer performing arts programs or training facilities.
I began my coaching business, collegeauditioncoach.com, exclusively for college auditions in 2000. And I remember during the 2005–06 recruitment year, the department head at one of the major university BFA theater programs told me that, as far as he knew, college audition coaches such as myself had never existed in years past. That surprised me at the time, but I now know that was pretty much true.
However, the times have certainly changed. Currently there are about 20 private advisors throughout the country who have set up shop offering college audition coaching services. And that number increases substantially if you take training schools, summer programs, and online companies into account. Many of those offer a college prep weekend or college audition workshops and seminars. And the largest coaching company for college auditioning, based in New York City, has about 50 individual coaches on their roster (most of whom are recent graduates from BFA college programs). And there are college theater faculty members available for private lessons and master classes focusing on college prep. In fact, more and more university theater, music, and dance departments now have summer pre-college programs.
So what is spurring this trend? I asked my friend and colleague, Amy Rogers, who is writing a book on the BFA musical theater process. Amy is director and founder of the Pace University BFA Musical Theatre program in New York City. Their drama department has a record number of applicants in the thousands.
READ: "6 Pointers for College Acting Applicants to Remember"
Amy had this to say: "Roughly a third (this is a very unscientific estimate) of students we see audition use a coach or a coaching company to help them prepare for their college audition. The growing competitive nature of acceptances into BFA theater programs has helped to fuel this relatively new cottage industry of college audition coaches. Families have realized they need help navigating this often overwhelming process, which coaches tend to do very well."
But does coaching actually give these musical theater hopefuls an advantage in the college admission process? She continues, "The truth is that while students who have coaches are often very prepared, organized, have strong repertoire choices, and strong audition skills, they do not have any kind of advantage on the final outcome of acceptances. Talent, skill, and potential will get you accepted regardless if you are using a coach or not."
Colleges are reporting record numbers of applicants for theater and especially for musical theater. Some have told me the applicant pool has increased by as much as 20 percent in a single year. I joke that students are "drinking the 'Glee' Kool-Aid."
The good news for this ever-growing army of prospective students is that plenty of help out there exists if you feel you need it. A knowledgeable coach can help you build a list of college programs that fit your goals and advise you in your preparation. And a coach can help you find appropriate audition material in addition to coaching your performance package.
Navigating this very complex, highly competitive, and constantly changing college audition process is tricky and time consuming. So it seems only natural that a college audition coaching cottage industry has emerged. And with the continued rise in the number of aspiring thespian college applicants nationwide, it's an industry most likely here to stay.
Already have some coaching under your belt? Check out our musicals audition listings!