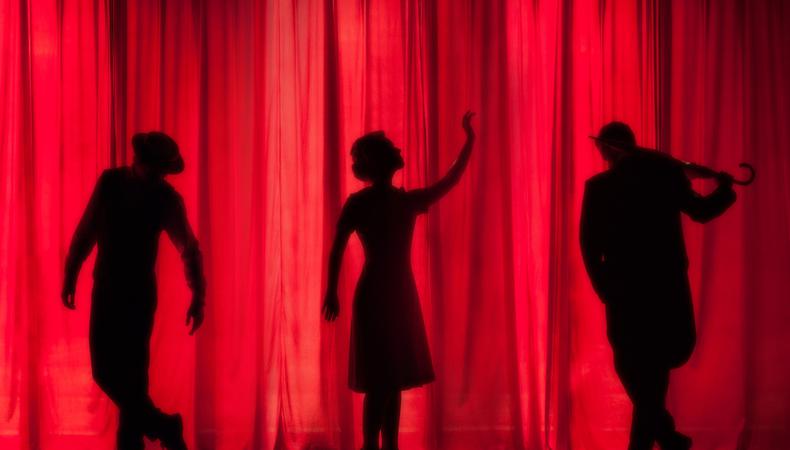 When most students are agonizing over SAT study sessions and Advanced Placement exams, there are a dedicated few with very different performance anxieties.
The dreaded drama program audition is the dealmaker or breaker for many of the country's most prestigious acting programs, and preparing material is a crucial part of the process.
Actors should select something they love and know well but aren't yet stuck in a pattern of performing, advises former acting department chair at Yale School of Drama Evan Yionoulis. If you think you've found your piece, be sure to consider the perceived connection to it.
"It's very unlikely that a 24-year-old actor will be able to persuade me that he (or she) understands Lear's life experience, so as beautiful and as powerful a text as 'O, reason not the need' is, it's probably not a good choice for the vast majority of graduate school candidates," says Walton Wilson, current chair of the acting department at the Yale School of Drama. "There are many, many other characters from the Shakespeare canon that offer wonderful opportunities for a younger actor. That said, I'm not going to tell any actor, 'No, you can't use that piece.' Actors feel at home in all sorts of material, and that's one thing I'm interested in—what is this actor attracted to?"
Your choice—in tandem with a memorable presentation—will be what sets you apart, for example, from a crowd of 1,110 auditioning for 20 spots in SUNY Purchase's BFA acting program.
READ: Everything Actors Need to Know About Summer Training
"The worry is they pick a big emotional piece that they can't reach without the entire play behind them," says David Bassuk, faculty member at the school's theater conservatory—rated alongside Yale as one of 2014's top 25 acting programs in the country by the Hollywood Reporter. "You have to be able to go somewhere to touch emotions and reveal emotions while also trying to hide them. But a big explosion? Very few people can do that on demand in an audition circumstance, and that's not what it's about—it's not a performance, it's sharing your ability to connect with a character and make it your own."
Bassuk, who says he's often astounded by actors' lack of knowledge about the material they're presenting, advises against blindly pulling anything from a monologue book; it reduces the chances of understanding the larger world of the play and achieving a palpable level of intimacy with your character, as well as shows a lack of depth when it comes to theatrical literature.
"Be careful what you choose to rip from its context to bring in for a general audition," agrees Yionoulis. "Though there are all sorts of racist, sexist, and otherwise unpleasant characters in dramatic literature, don't bring in a piece that's uncomfortably sexually explicit or that hurls profane invective at the auditor."
When chosen carefully, monologue decisions can showcase external and internal awareness and knowledge about the theatrical canon, as well as showcase your capabilities.
"Your audition choice should be about being present in the room," says Bassuk, "not an attempt to show off how ambitious you can be with your decision."