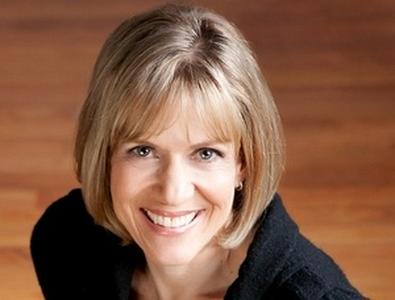 High school students who dream of going to college and getting into show business should remember Mama Rose when writing their college essays: Make your essay stand out. Broadway musicals are full of great advice for prospective theater majors. Here are a few more tips from Broadway to help your college essay stand out in all the right ways:
"Doin' What Comes Natur'lly." This may seem obvious, but write about what you know. Don't fabricate images of what you think life will be like at a particular school or how their programs will run; you will probably get it wrong and, more importantly, schools don't want to hear about it. Write about you and what comes naturally. Essays that allow schools to connect with your genuine personal qualities are the ones that get noticed.
"Matchmaker, Matchmaker." Schools try to make good matches. They want students who will succeed, add a worthwhile perspective, and are likely to attend. You should do the same by matching your personal qualities and interests to aspects of individual schools. This exercise always requires some research, but it is worth the time. The results provide the perspective to communicate your story in a way that is more about you than a particular school, yet remains honest with the way your interests and motivations are consistent with the school you want to attend.
"Make 'Em Laugh." Humor is a fantastic way of making a point. If you are funny, clever, or a bit silly, let it show—provided that you can do it in a way that demonstrates your maturity and honesty accompanied by modesty and respect for both yourself and others.
"The Rain in Spain." This may be our very favorite song from a musical. However, this song's most celebrated lyric: "The rain in Spain stays mainly in the plain," is completely inaccurate. The rain in Spain actually falls primarily in the mountains. The lesson is to check your sources for errors! Poetic license may work for a lyricist, but rarely for high school students applying to college.
"A Cockeyed Optimist." You don't have to be an incurable optimist like Nellie, but don't be pessimistic. Even if you're trying to be funny, it's safer and more effective to be an optimist with an attitude rather than a pessimist with a sense of humor.
"The Boy Next Door." Be interesting and memorable, but also be the kind of person someone would want to have as a neighbor. Keep the subject of your essays consistent with the values of the school. Remember that the college is using your essay, in part, to evaluate your character.
"Feed the Birds." This song celebrates using tuppence to feed pigeons when the money could have been saved in the bank to use for an important future expense like college. It is interesting because the song demonstrates the importance of balancing responsible financial planning with empathy for others and charitable giving. Writing an interesting essay that presents contrasting values can be an enormously effective way of demonstrating maturity, growth, and insight.
Think of your essay as an opportunity to sing "I've Gotta Be Me" in a way that gets colleges to notice how great you are. Your essay could be the beginning of a career that leads to an opening night at the Broadway Theatre one day, just like Ethel Merman, the original Mama Rose.
Like this advice? Check out more from our Backstage Experts!
Ray Rosenblum is the program director of Audition Admission and Beyond, a company of expert counselors and coaches that prepare students to apply and audition for college, conservatory, and high school performing arts programs. To connect, visit the Audition Admission website and its Facebook page.